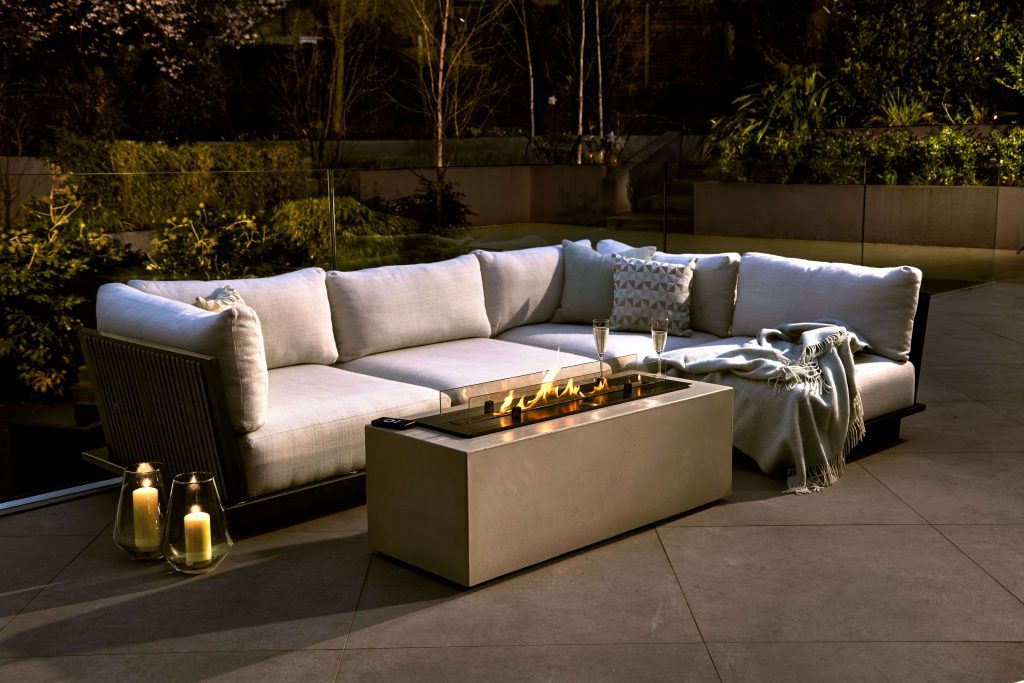 Luxxcon Bioethanol
Why Bioethanol, why now?
Chesneys have been offering Outdoor Living products for more than five years now and have found our focus on innovation and customer convenience has been well-received. The introduction of both low emissions outdoor wood-burning appliances and our breakthrough dual-function Heater BBQs have offered real choice for consumers, wanting to get more from their outdoor space.
Committed to innovation
Despite the continued challenges of the past two years, we are entering the 2022 season determined to continue offering new innovative choices to our customers and are delighted to introduce, what we believe to be, the most advanced outdoor Bioethanol products available today. On sale from May, our two new Luxxcon Bioethanol fire tables bring together contemporary design and innovative materials with zero emissions technology and add up to a major step forward in the space.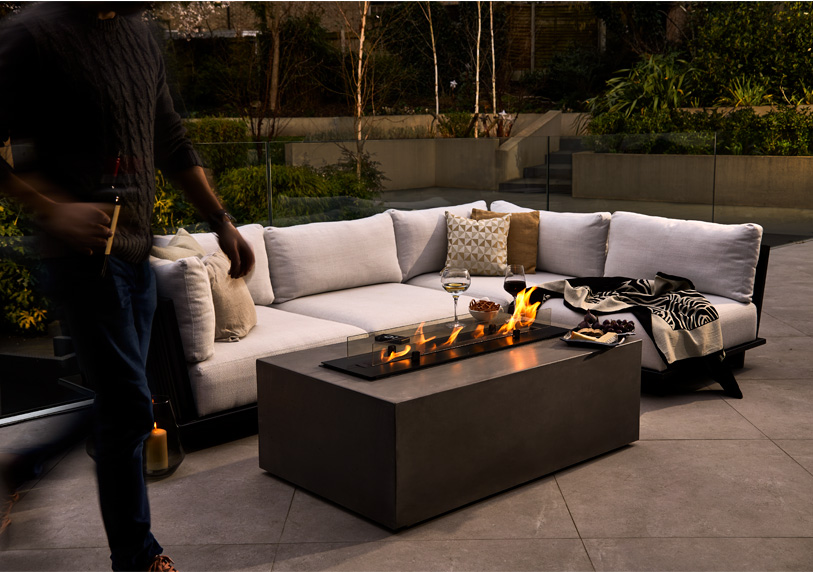 Leading Bioethanol technology
Suitable for use outdoors or indoors, when you prefer, our Bioethanol fire tables offer a market-leading combination of benefits
· Simple low-touch technological improvements including automatic ignition via remote control
· Clean, low touch refuelling
· A beautiful lightweight, polished concrete construction, made possible by our exclusive licence to manufacture in the world's lightest concrete, Resilia
· The flexibility to use it all year round, designed to look good both in the garden and indoors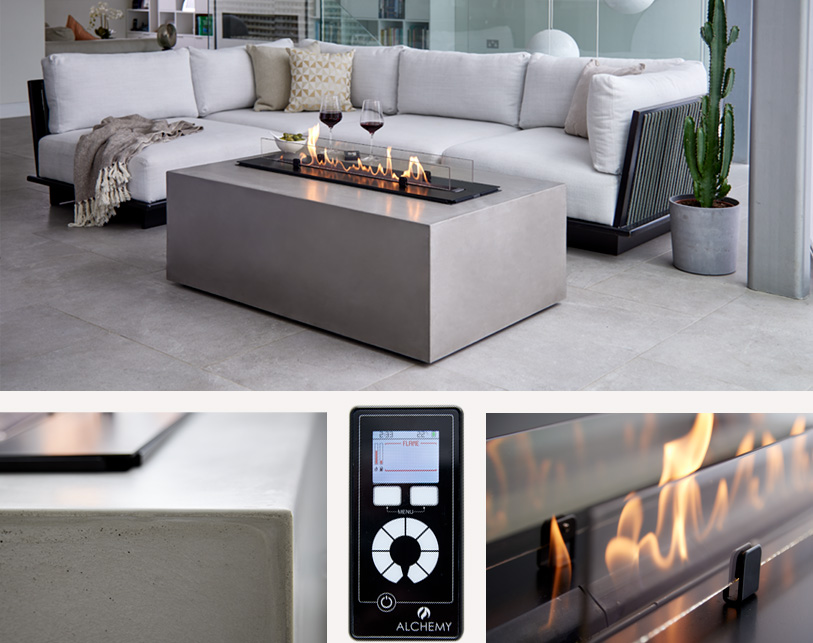 Each appliance is constructed in the UK and is BS EN16647 compliant. Made from polished concrete, a hugely popular design material, each one is unique and comes in a choice of sizes and colours.
Our Bioethanol appliances offer both a beautiful and consistent flame pattern and strong heat production and create the perfect ambiance for any size of social gathering.
About Bioethanol Bioethanol fuel is a natural, ethanol-based fuel produced from crops such as sugar cane or maize, and when burned, produces virtually no emissions whatsoever. In addition to offering an attractive real flame, it is also easy and inexpensive to use
Back to Outdoor Living News