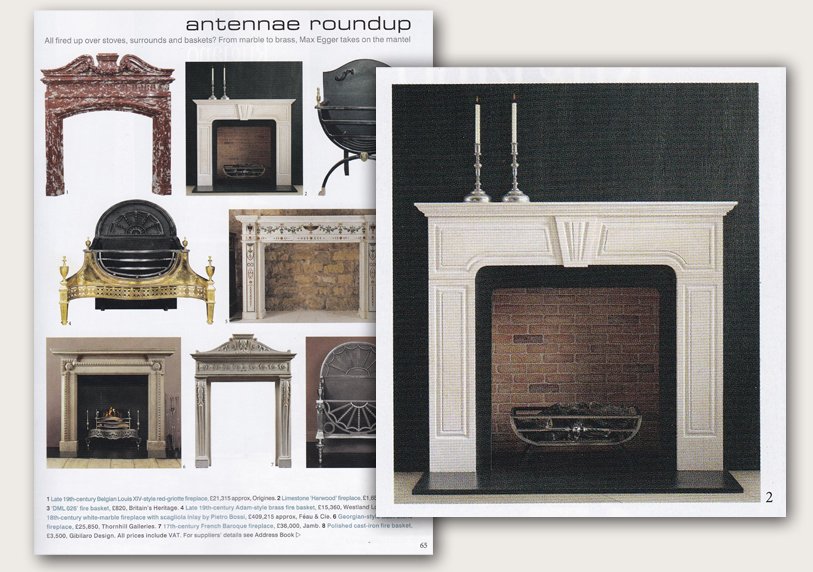 The world of interiors April 2017
The Harwood surround, from Chesney's Georgian fireplace collection features in The World Of Interiors Antennae Roundup. Shown with the Morris fire basket and straight brick interior panels.
Chesneys Georgian collection encompasses chimneypiece design throughout the 18th century.
Steeped in culture and charm, Georgian fireplaces are a reminder of the class, elegance, and romance of this seminal period of British history. From the stately homes and landed gentry of Jane Austen's seminal works, to the romantic poetry of Lord Byron, these antique fire surround designs are distinguished by their exquisite symmetry and proportion. The silhouettes of these chimneypieces take inspiration from the finest examples of the neoclassical period, and from Ancient Greek and Roman architecture.
For more updates follow us on Facebook, Twitter, Instagram or Pinterest.