As an increasing number of people acknowledge the urgent need to protect the environment, Bioethanol Fires are growing rapidly in their popularity and use.
Clean and easy to install, Bioethanol Fires are ecologically friendly, burning fuel extracted from plants during a full combustion process.
In addition to offering a responsible climate friendly choice, Ethanol Fires provide the opportunity to install a living flame fire without the need for a chimney or expensive installation costs. Providing that an electricity supply is available, an Ethanol Fire can be installed in just about any location.
Following an extensive Research and Development program, Alchemy have developed a range of Bioethanol Fires that are the most technically advanced in the marketplace, displaying unique features in terms of safety and functionality.

An Alchemy Ethanol Fire provides a beautiful living flame fire with the following advantages:
• No requirement for a working chimney or expensive installation process.
• Fully remote controlled with variable flame settings.
• Alchemy Ethanol Fires burn without any odour, unlike other products.
• Alchemy Fires are uniquely economical to run. A patented combustion process means that an Alchemy Fire can burn for 10 hours without the need to re-fuel.
• Safety is a key feature of all Alchemy Fires. The remote-control handset allows automatic ignition of the fire unlike other products which require a handheld lighted taper.
• Alchemy Fires have been tested and certified for installation in rooms that can be much smaller than those required by other ethanol fire products.
• An Alchemy Fire is 100% efficient.
THE ALCHEMY BIOETHANOL COLLECTION
The Alchemy Bio Ethanol Collection includes fires for use with free standing fire baskets
as well as linear ribbon burners to suit the most contemporary of interiors.
ALCHEMY FB18
The Alchemy FB18 Bioethanol Fire has been designed for installation with a free-standing basket.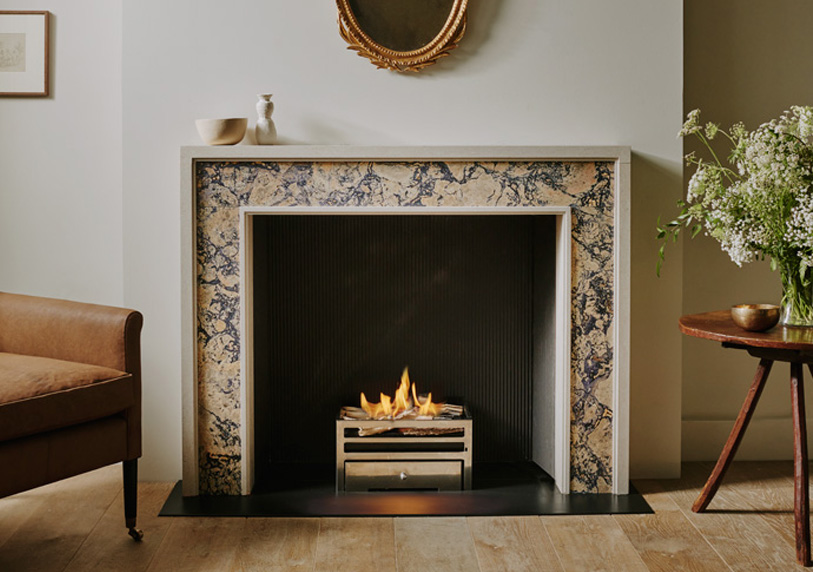 ALCHEMY RB700, RB1000 & RB1500
The collection includes a range of linear ribbon burners, a perfect feature for a contemporary interior.