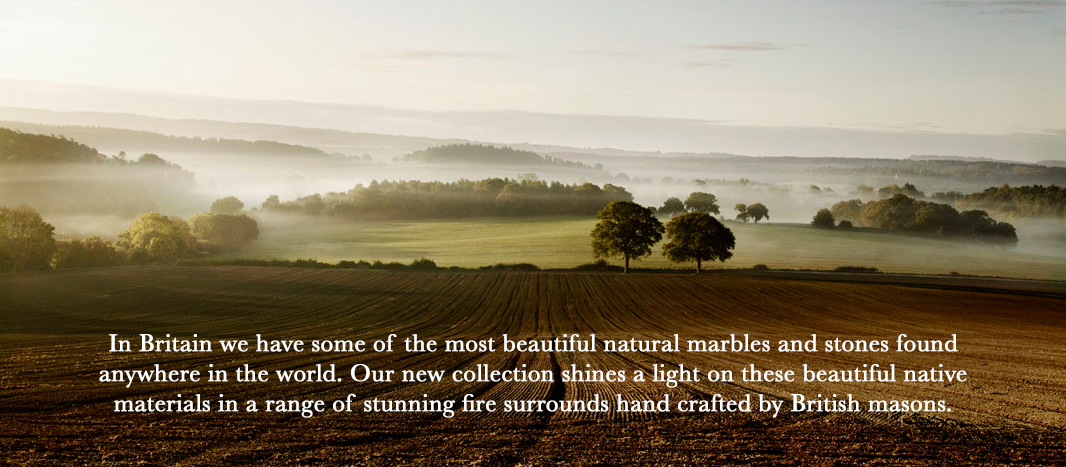 The British Materials Collection
The British Materials Collection shines a light on these beautiful native materials, revealing them in a range of stunning fire surrounds hand crafted by British masons, using materials quarried in Wales, England and Scotland, in locations that stretch from The West Country of England to the Northwest of Scotland.
The subtle shades of colour and movement in these materials is both unique and beautiful, ranging from the monochromatic contemporary hues of Frosterley stone to the vibrant semi-precious amethyst tones of Ball Eye Blue marble.
Specifying a Fire Surround from our British Materials Collection is an opportunity to introduce a unique element to the interior design of a room and enjoy a timeless reminder of the archaeological history of our national landscape, whilst fostering home grown artisanal masonry skills and our domestic quarrying industry.