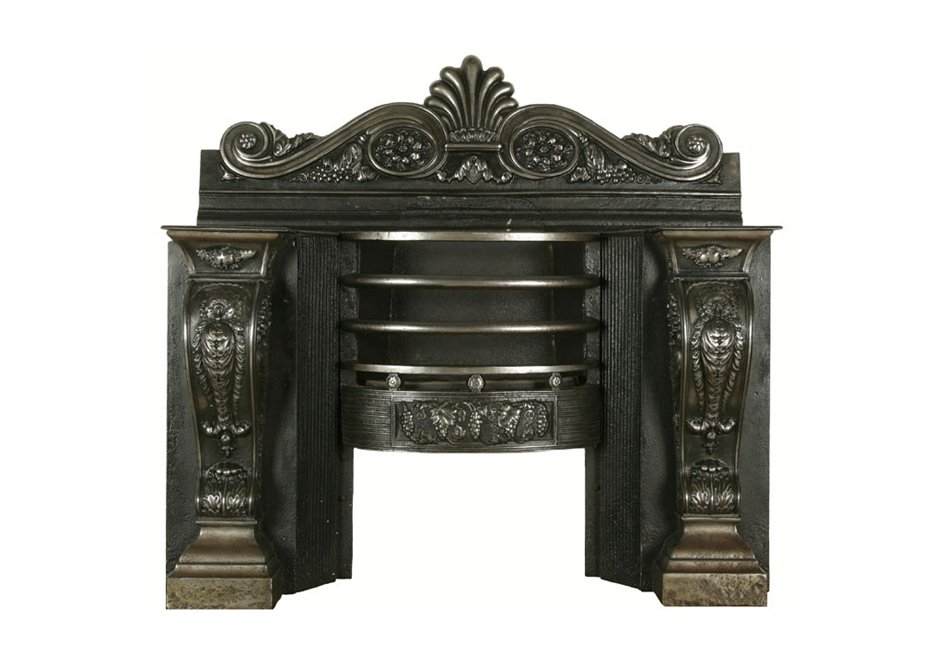 Cast Iron Antique Fireplaces
The technology developed during the late 18th and 19th centuries led to the design and manufacture of the most extraordinary decorative cast iron, seen at its best in the diverse styles of fireplace grates dating from this period.
Cast Iron Fireplace Collection
At the turn of the 18th Century and the height of the Industrial Revolution cast iron became a popular choice for a number of home furnishings — including fire surrounds and accessories. Today, introducing a restored cast iron statement piece into your home is a striking alternative to more traditional materials.
The antique cast iron fireplaces, fire grates, and accessories at Chesneys are restored with the utmost skill. From distinctive fire surrounds to fine cast iron grates with period details, this unique collection will certainly add character to any room. Whether you're searching for Regency motifs, or more simplistic Victorian fireplace designs, this collection has a centrepiece to suit every living space.

Need help?
If you need more information or some assistance making a selection from our large range of products, don't hesitate to get in touch.
Spares
Chesneys genuine replacement spare parts and stone care products can now be purchased directly through our Chesneys online shop.