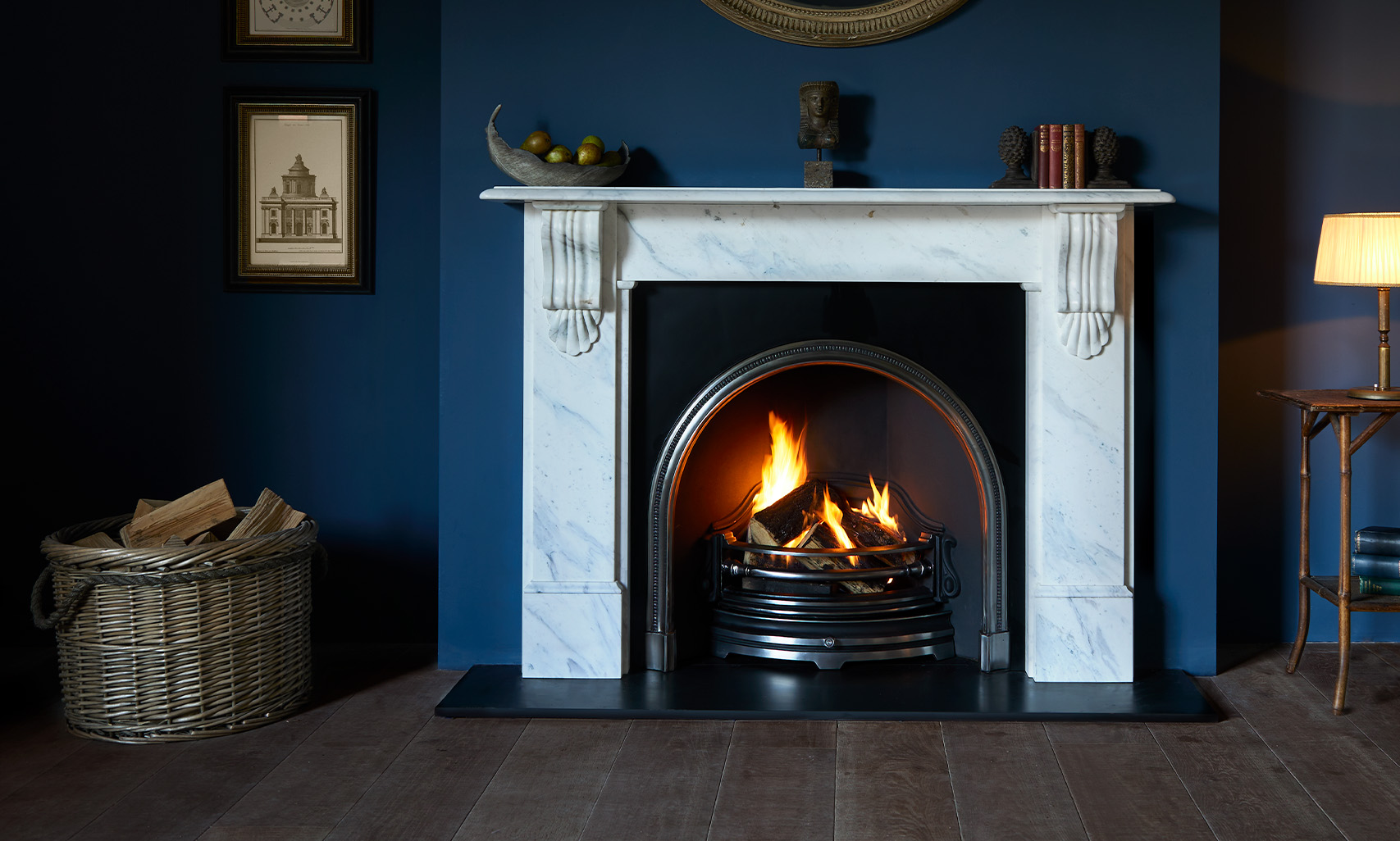 Victorian Collection
A new freedom in the use of architectural form and ornamentation emerged in the Victorian age which is reflected in the fireplace designs of the period.
Our Collection of Victorian Fireplaces
Victorian fireplaces made from both marble and limestone are available in Chesneys Victorian collection, featuring the most popular decorative styles of the era and which have continued to attract admiration ever since. Clean lines and classic proportions are synonymous with our selection of fireplaces inspired by the Victorian era, with each design combining simplicity and elegance in equal measures. This makes our selection of Victorian fireplaces incredibly versatile and perfectly suited to both informal and formal interiors. 
Simple surrounds such as these are extremely easy to dress and decorate around, offering a minimalist canvas for creative expression within informal interiors. Victorian designs will of course, also sit comfortably in Victorian inspired interiors, creating a sophisticated focal point to a room.
The collection also includes highly carved early Victorian arched chimneypieces and the architectural flat panel surrounds found in more modest residences. Most designs can be installed with Chesneys range of 19th century cast iron register grates.
Browse our Victorian fireplace collection online, find your nearest stockist, or get in touch with us for more information.
Need help?
If you need more information or some assistance making a selection from our large range of products, don't hesitate to get in touch.
Spares
Chesneys genuine replacement spare parts and stone care products can now be purchased directly through our Chesneys online shop.