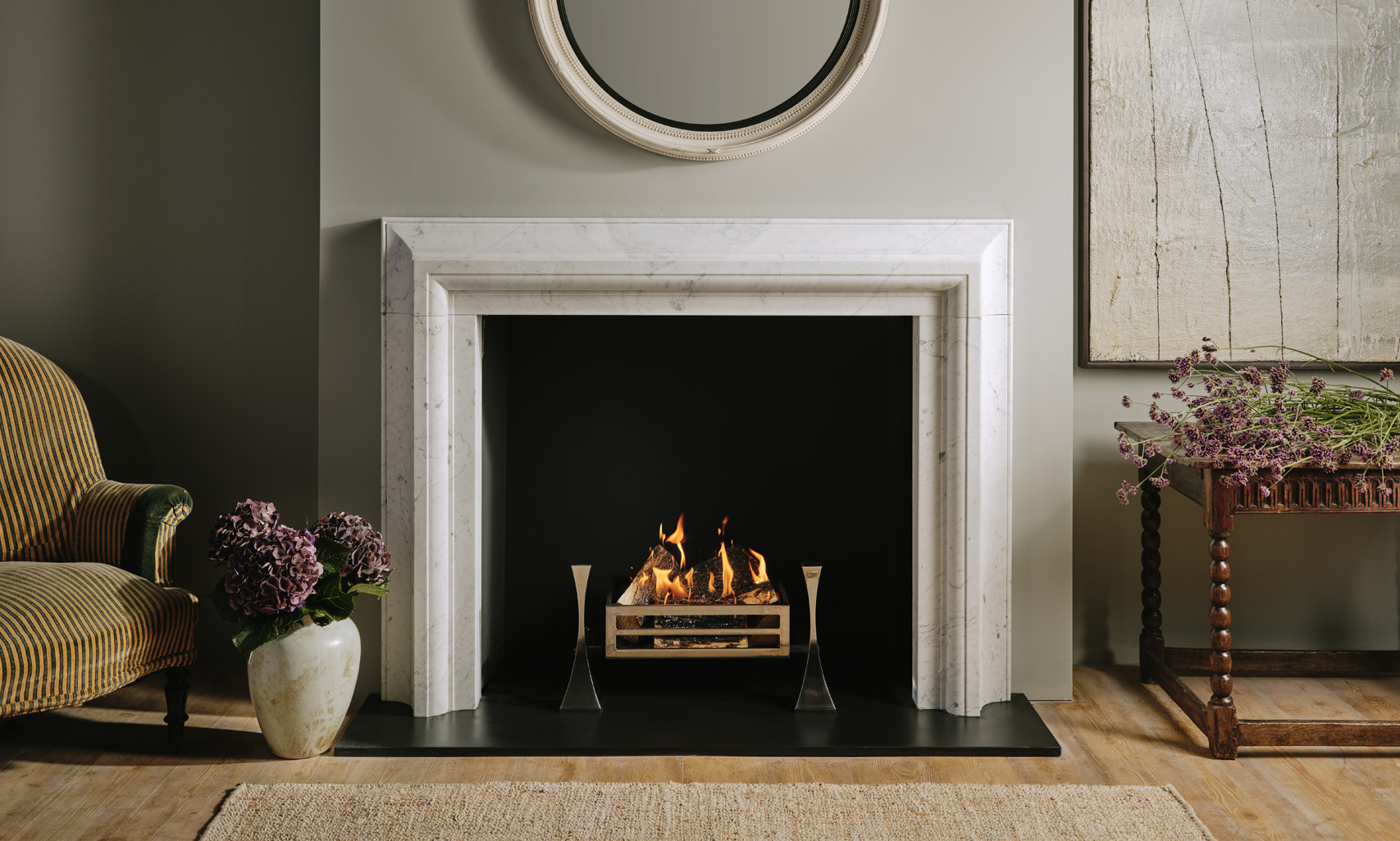 Our Collection
Simple modern design combines with clear architectural form to ensure the fireplace remains the focus of the room.
Our Collection of Modern Fireplaces
Modern fireplaces can bring a contemporary style to your room, combining clean lines with strong architectural form, our collection of contemporary fireplace designs offers an imaginative alternative to traditional fireplace design. This range combines originality with simplicity, creating the perfect focal point for contemporary interior designs.
Modern interpretation of classical forms and innovative new designs combine in a collection that has been developed to suit both traditional and modern interiors. The linear nature of the designs demand precise masonry skills, which coupled with the use of premium quality natural materials, result in a range of fireplaces of unparalleled quality and luxury. 
Chesneys' draughtsmen have designed our range of modern fireplaces with elegant proportions, crisp detailing, and refined sophistication in mind, refining each design to highlight the exceptional beauty that lies in simplicity.
To view our contemporary collection, please head to your nearest Chesneys showroom or stockist.

Need help?
If you need more information or some assistance making a selection from our large range of products, don't hesitate to get in touch.
Spares
Chesneys genuine replacement spare parts and stone care products can now be purchased directly through our Chesneys online shop.