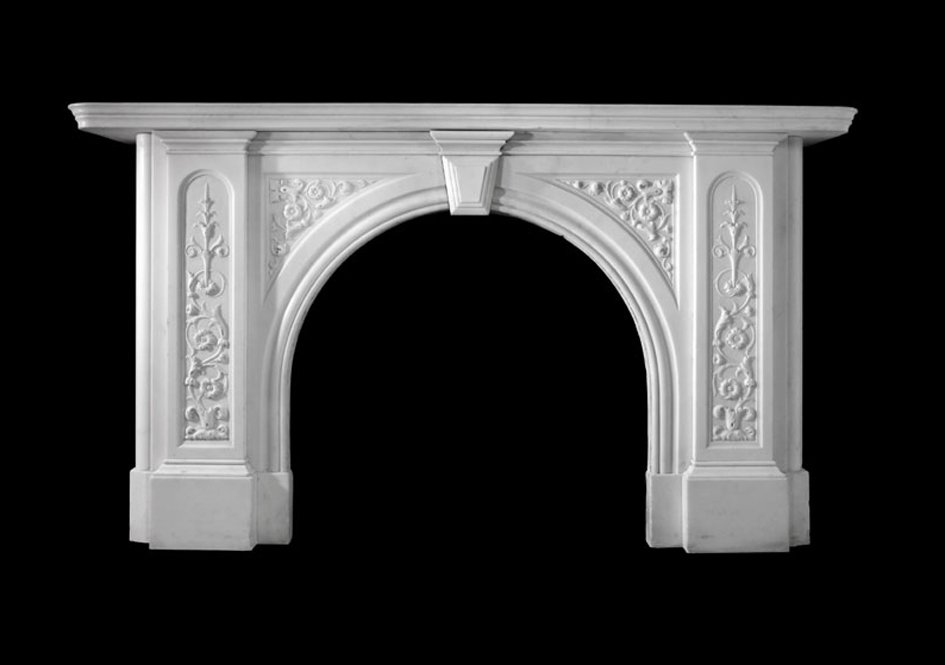 Victorian Antique Fireplaces
The Chesneys collection of Victorian chimneypieces represents the wide range of designs that enjoyed popularity during this long period, ranging from modest domestic designs to the most exuberant examples.
Victorian Antique Fireplace
More than a source of warmth, fireplaces were central to every Victorian home. Families would gather to hear important news or enjoy intimate occasions by the light of the burning embers. The Chesneys collection of Victorian fire surrounds represents an exquisite era in fireplace design. With styles taking inspiration from Louis XV and Regency Gothic silhouettes to the height of Art Deco design, this stunning range of Victorian fireplaces beautifully captures the architectural period.
Opulent black marble, strong columns and fine floral detail are standout features in this stunning vintage fireplace collection. Magnificently crafted from stones of the highest grade and quality, each Chesneys piece makes for the perfect feature fireplace in any luxury interior. Simply pair with a classic wood fire for the ultimate period aesthetic. To view our Victorian fireplaces, visit your local stockist today.

Need help?
If you need more information or some assistance making a selection from our large range of products, don't hesitate to get in touch.
Spares
Chesneys genuine replacement spare parts and stone care products can now be purchased directly through our Chesneys online shop.