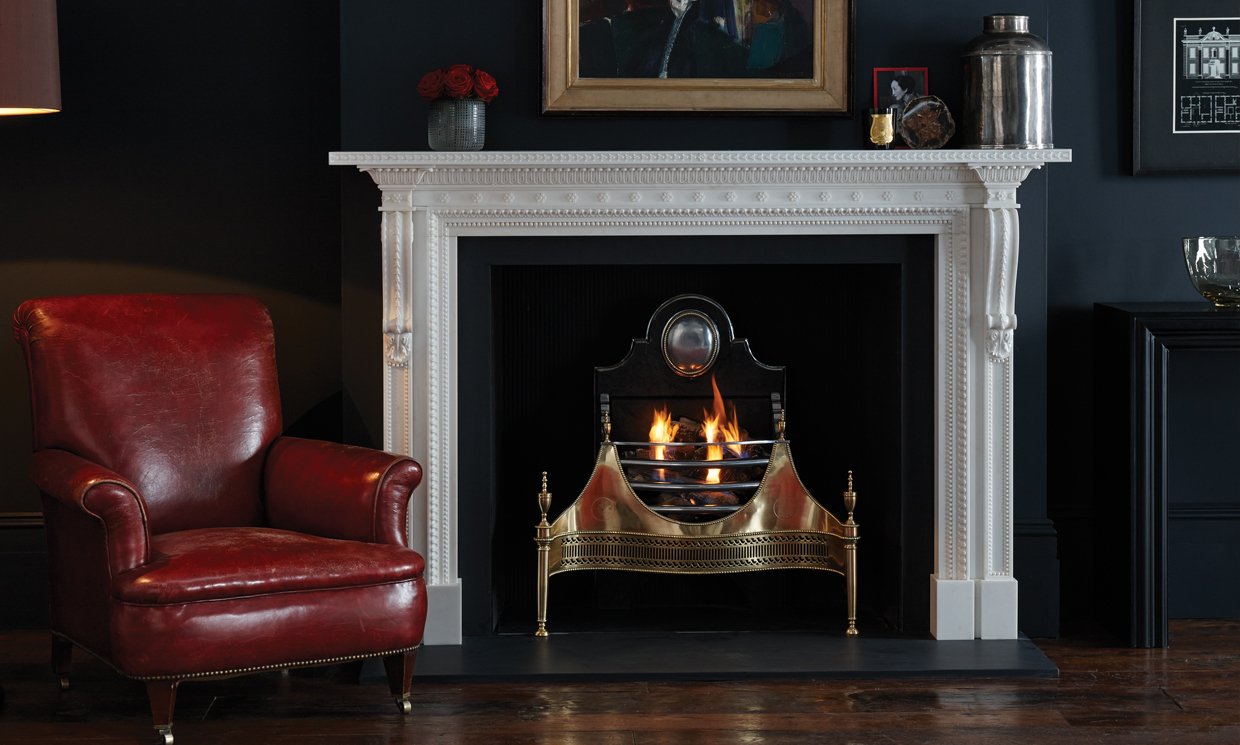 Museum Collection
In collaboration with Sir John Soane's Museum, The Georgian Society and The Lutyens Trust, Chesneys has recreated chimneypiece designs by some of the outstanding British architects from the 18th century onwards.
The Museum Collection
In the Museum fireplace collection at Chesneys you find architecturally inspired fireplaces from the 18th century onwards. In addition, Chesneys' close work with The Georgian Group brings forth the Fitzroy chimneypiece, which produces valuable revenue for the national charity to support the preservation of Britain's Georgian buildings and gardens.
Chesneys' outstanding commitment to historic preservation and fine craftsmanship shine through The Museum Collection, resulting in the incredible accuracy present in these complex designs as well as international recognition for our reproduction work.
This collection honours British history's finest architectural minds, and pays homage to this country's exceptional design heritage. By working to preserve unique chimneypiece designs, we help to prevent influential expressions of artistic and cultural flair through the ages from being lost to time, so that they may continue to be enjoyed for generations to come.
Chesneys enjoys a worldwide reputation for the quality and authenticity it brings to the re-creation of historic chimneypiece designs. Clear evidence of this lies in the exclusive collaborations it enjoys with museums and heritage bodies, such as The Sir John Soane Museum and The Georgian Society, which are the basis for its Museum Collection.
Exclusive licensed access to the archived drawings of Sir Joan Soane and Robert Adam enables Chesneys to reproduce commissioned facsimiles of many hundreds of chimneypiece designs produced by these seminal 18th century architects. In a more recent continuation of the classical tradition, Sir Edwin Lutyens demonstrated a unique ability to re-interpret the classical influences in a new form of architecture that combined classicism and modernity. Chesneys are also proud to include his work in its museum collection in collaboration with the Lutyens Trust.
Explore everything our vast Museum Collection has to offer online, find your nearest stockist, or get in touch with us for more information.
Need help?
If you need more information or some assistance making a selection from our large range of products, don't hesitate to get in touch.
Spares
Chesneys genuine replacement spare parts and stone care products can now be purchased directly through our Chesneys online shop.