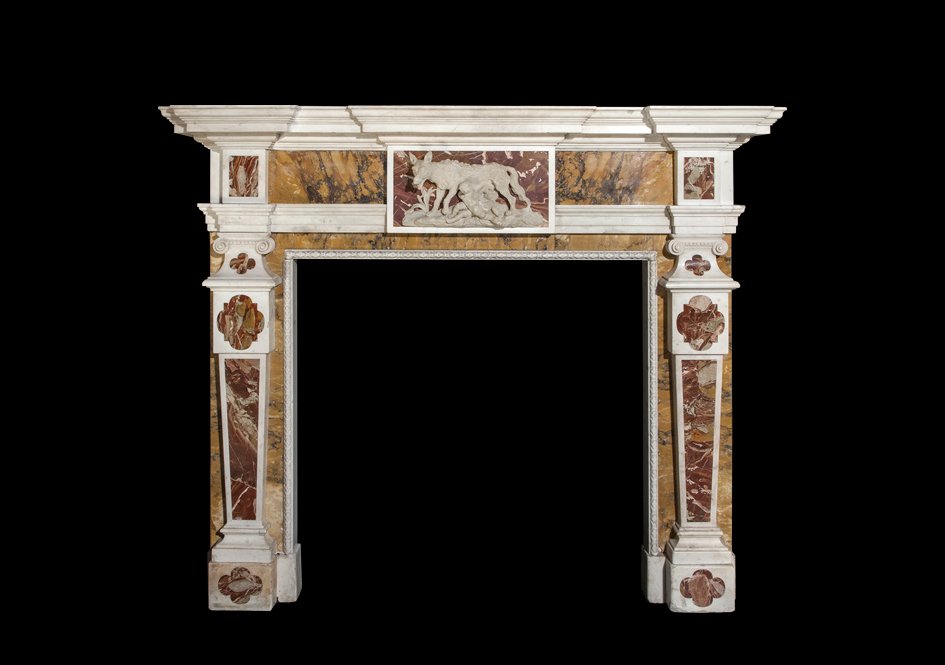 Georgian Antique Fireplaces
Our collection of Georgian chimneypieces contains some of the finest examples to be found anywhere ranging from early Queen Anne chimneypieces to the finest examples from the late neo-classical period.
Georgian Antique Fireplaces
Steeped in culture and charm, Georgian fireplaces are a reminder of the class, elegance, and romance of this seminal period of British history. From the stately homes and landed gentry of Jane Austen's seminal works, to the romantic poetry of Lord Byron, these antique fire surround designs are distinguished by their exquisite symmetry and proportion. The silhouettes of these chimneypieces take inspiration from the finest examples of the neoclassical period, and from Ancient Greek and Roman architecture

Need help?
If you need more information or some assistance making a selection from our large range of products, don't hesitate to get in touch.
Spares
Chesneys genuine replacement spare parts and stone care products can now be purchased directly through our Chesneys online shop.