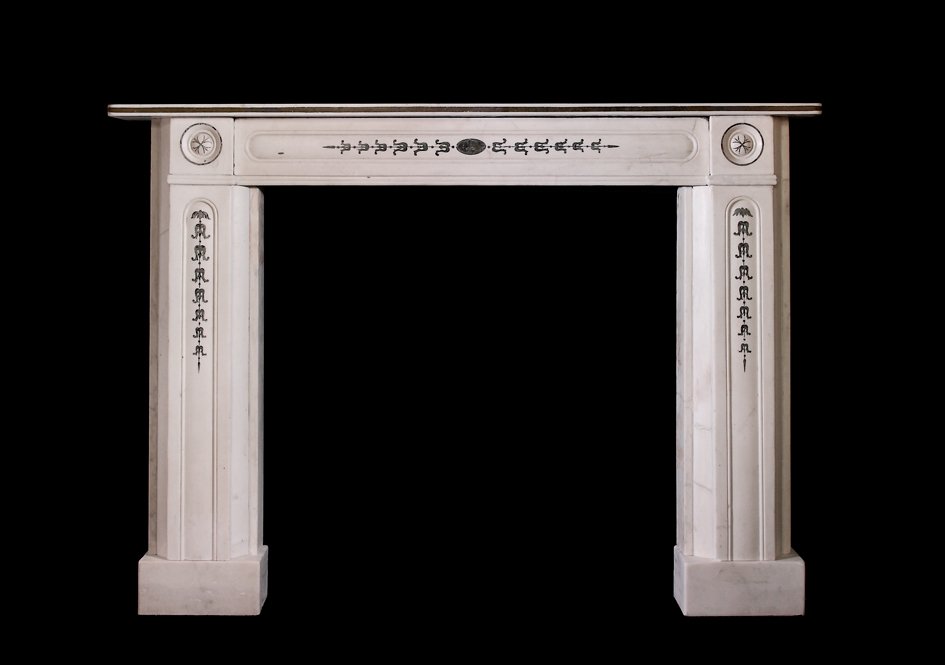 Regency Antique Fireplaces
Elegant simplicity best sums up the regency style and Chesneys offers a collection of chimneypieces in various marbles from this period which given the relative simplicity of their designs suit both traditional and contemporary interiors.
Regency Antique Fireplaces
Our antique fireplaces are some of the finest examples of Regency architecture. With clean, elegant lines these opulent centrepieces suit any home.
Our Regency fireplaces transport you back to a time of polished refinement. The glamour of this period is captured in the subtle flourishes and luxurious scale of these marble and limestone fire surrounds. With all their grandeur, our Regency fireplaces evolved from the elaborate Georgian period into a more refined, pared back version. Fire surrounds such as these provide a tasteful frame to a warm fire, ready to be adorned with a portrait or an ornate mirror positioned atop. This traditional design is what makes these chimneypieces so timeless, and why it remains a popular choice to suit both modern and period living rooms. To view our Regency fireplaces, simply head to your nearest Chesneys showroom or stockist.
Need help?
If you need more information or some assistance making a selection from our large range of products, don't hesitate to get in touch.
Spares
Chesneys genuine replacement spare parts and stone care products can now be purchased directly through our Chesneys online shop.