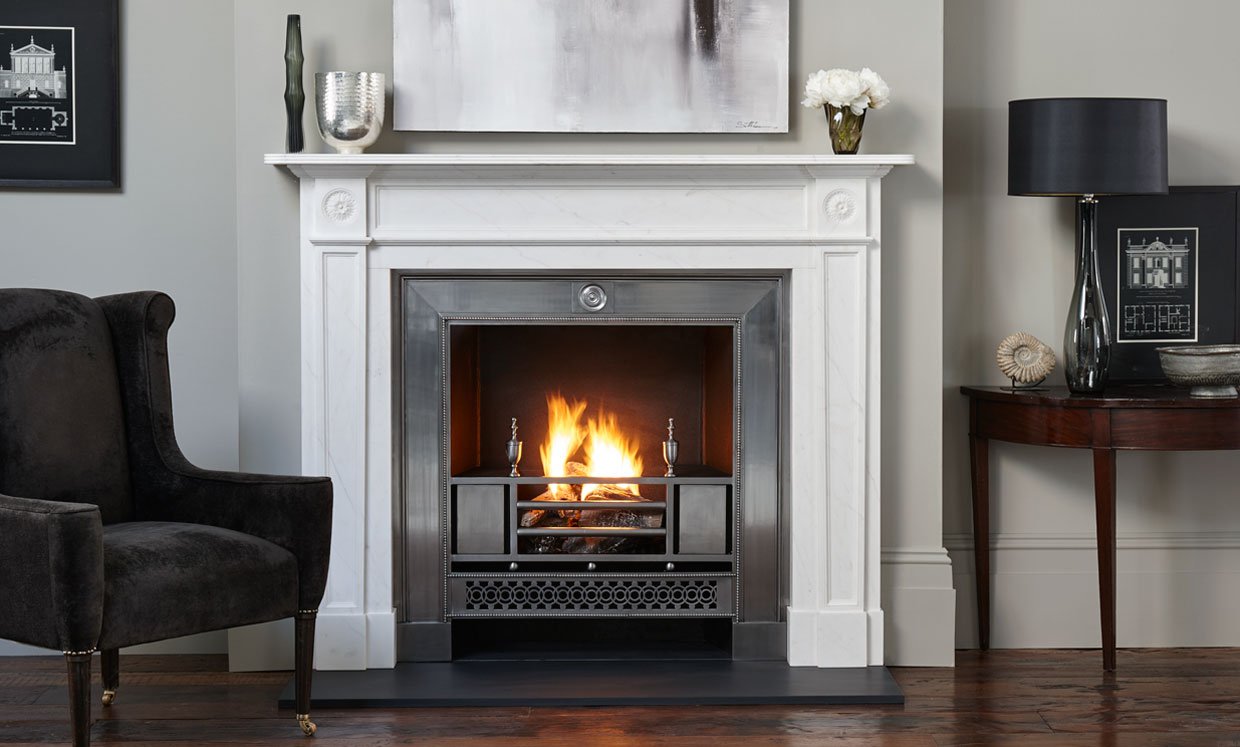 Regency Collection
The pleasing combination of scale and simplicity makes Regency fireplaces an ideal choice for modern and period rooms.
OUR COLLECTION OF REGENCY FIREPLACES
The Regency fireplaces in Chesneys' collection are a perfect addition to modern and period homes where  a simple, classically inspired fireplace is sought.
Chesneys collection of Regency fireplace designs offers a comprehensive portfolio of the most popular designs from the period, featuring the refined classical ornamentation and spare architectural detailing that characterised design during the Regency era. Highlighting the simpler, more formal aesthetics of the Regency period, our extensive selection of Regency fireplace designs make use of the soft lines and graduated curves that emerged as prominent trends during this time. These features, crafted in the beautiful, neutral hues of limestone and carrara marble, make regency fireplaces an ideal compliment for a range of decorative styles. 
The collection ranges from the simplicity of the Bullseye chimneypiece to the imposing presence of The Hartwell, with its engaged columns and classically influenced entablature. A quality shared by all the designs is their understated elegance and simplicity, which makes the choice of a Regency fireplace suitable for both period and contemporary interiors.
Every architectural detail seen in our collection of Regency fireplaces has been carefully considered, with Chesneys' designers poring over original period fireplaces to create stunningly accurate historic reproductions. This process draws on the rare skills and expertise our team has honed through almost 40 years of restoring antique fireplaces at our London workshops.
Explore our Regency fireplace collection online, find your nearest stockist, or get in touch with us for more information.
Need help?
If you need more information or some assistance making a selection from our large range of products, don't hesitate to get in touch.
Spares
Chesneys genuine replacement spare parts and stone care products can now be purchased directly through our Chesneys online shop.