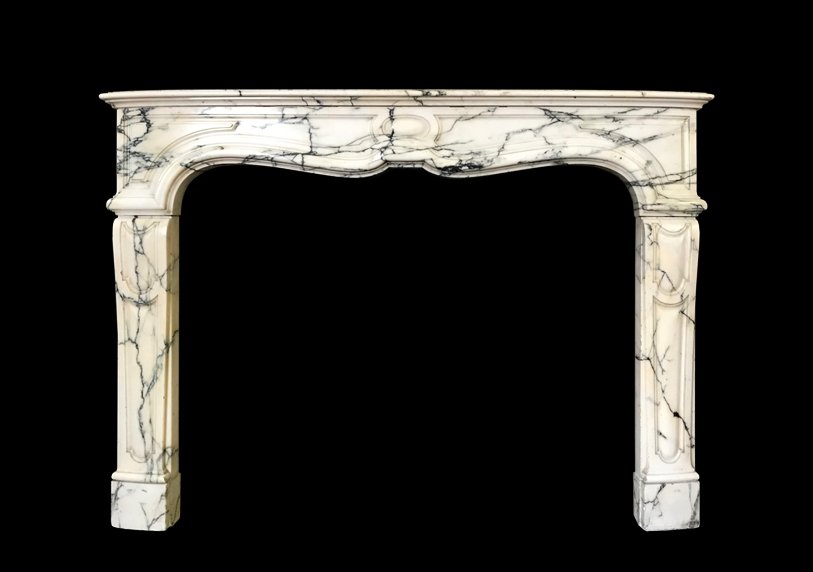 French Italian Antique Fireplaces
Continental chimneypieces provide a contrast to their British counterparts with proportions that are generally more landscape with wider, lower apertures and often displaying flamboyant rococo influences and using a wide selection of beautiful coloured marbles.
Our Range
Chesneys French and Italian chimneypieces provide an ornate contrast to traditional British fireplace designs. Louis XIV and Rococo influences are beautifully reflected in the elaborate ornamentation and curved, serpentine lines of this stunning collection.
True to their form, these opulent marble fireplaces are carved from stones sourced in and around Europe, from crisp Italian Carrara marble to Rouge Griotte quarried in France. In this collection of luxury fireplaces, low apertures, exuberant curves and decadent sculpting come together in a wider silhouette to recreate the flamboyance of European interior design. Dramatic yet elegant, our French and Italian fireplaces demand the attention of any room. Discover our French and Italian fireplaces in your nearest stockist.

Need help?
If you need more information or some assistance making a selection from our large range of products, don't hesitate to get in touch.
Spares
Chesneys genuine replacement spare parts and stone care products can now be purchased directly through our Chesneys online shop.