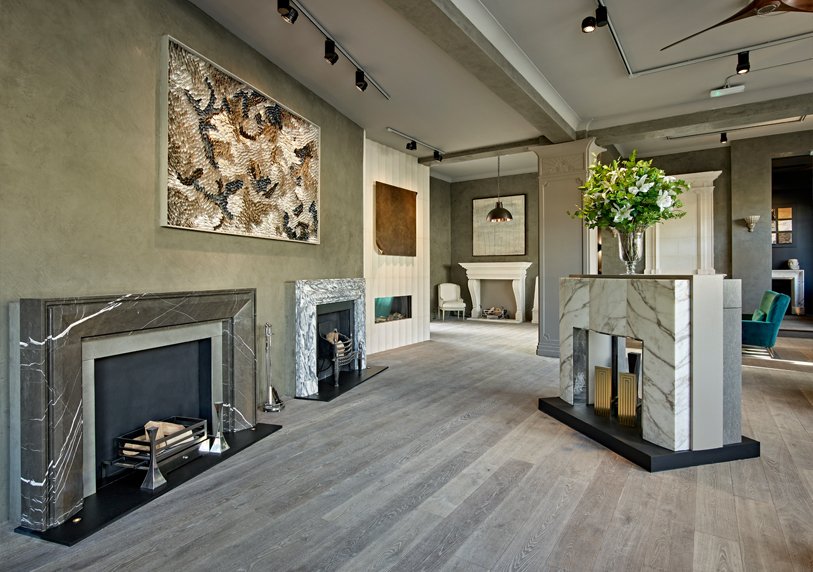 Chesneys opens in north London
Leading luxury fireplace specialist Chesneys opens flagship showroom in north London
Leading luxury fireplace specialist Chesneys, is delighted to launch a brand new flagship showroom in the heart of Hampstead, 147 Haverstock Hill, London, NW3 north London. The 3,500sq ft gallery space boasts an impressive range of stunning fire surrounds in the finest limestone and marble, sourced from across the globe, elegantly positioned across the two floors including the brand new collection designed by Kelly Hoppen. The new space is also home to a selection of Chesneys award-winning wood burning stoves with a dedicated area showcasing the different styles and colours available. Customers can view an array of beautiful fire baskets showcasing gas and electric fireside products as well as a stylish selection of firedogs and andirons.
The new North London location has been entirely designed by the in house team, led by Paul Chesney who had the vision, this extensive new space with its unusually high ceilings and abundance of natural light provides the perfect opportunity for Chesneys to display all three of its product ranges: Fireside, Outdoor Living and Architectural. The latter can be seen in a stunning cantilevered stone staircase and a stone built outdoor courtyard in the style of an orangery, which also houses a display of Chesneys new outdoor living range of Barbecue Heaters and other garden elements. A sweeping staircase made from cabouca limestone with a powder coated, bronze painted balustrade and handrail with a bronze patina, connects the two floors further displaying the talent and craftsmanship of the design team.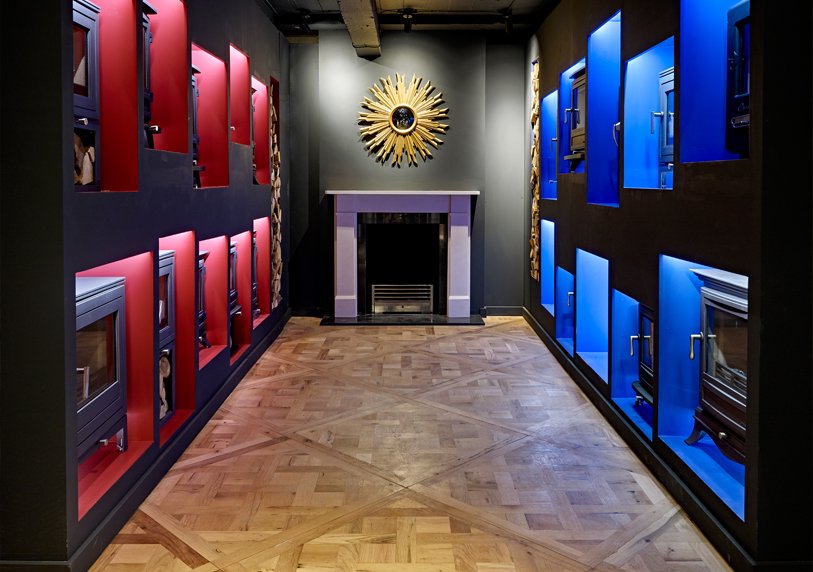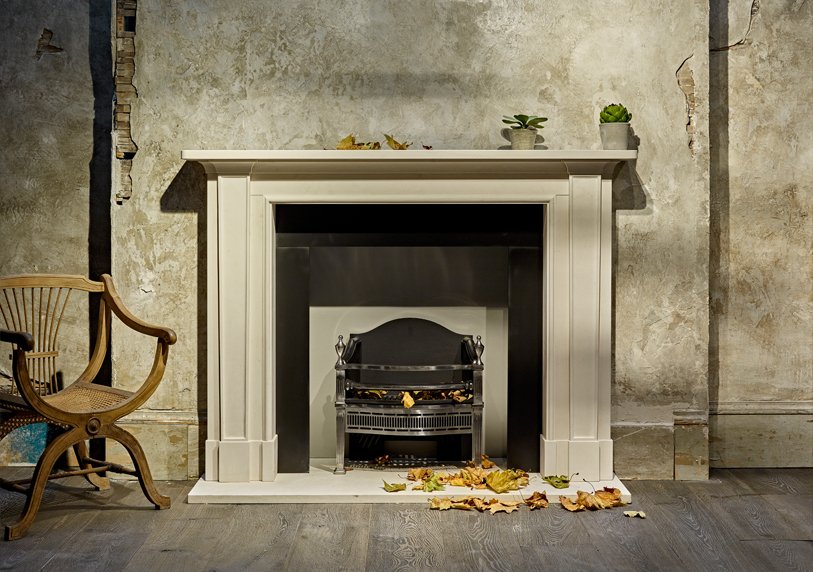 Chesneys has grown from strength to strength from one showroom in London, to established and successful showrooms in New York, Shanghai and Beijing, with stockists nationwide. This new North London Showroom occupying a prominent corner site in Hampstead gives the brand a significant London presence. The showroom is on the site of the old HSBC Bank on the junction of Haverstock Hill and Belsize Grove, which lay vacant for at least two years whilst the local residents successfully opposed a plan to open a branch of Tesco.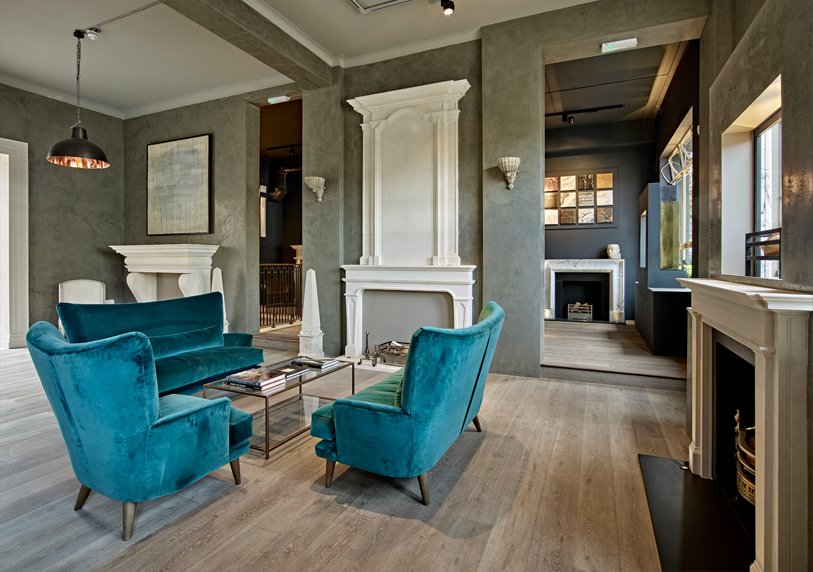 Chesneys has partnered with luxury design companies including Arlo & Jacob, Tom Faulkner, Lutyens, Reclaimed Flooring and OKA to enhance the interiors with pops of colour and texture to the North London showroom, providing areas for customers to sit, browse the catalogue and discuss the fireplace of their dream