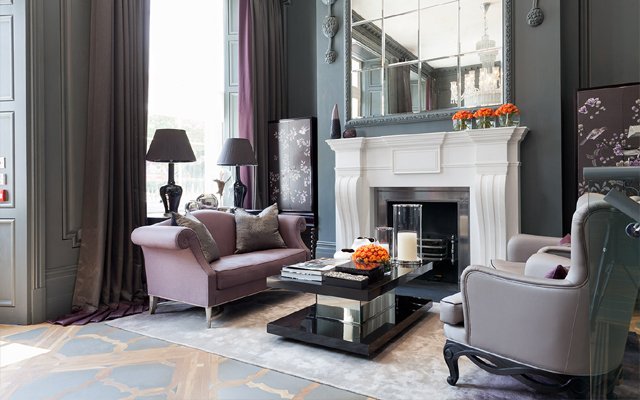 Completion of the Lancaster Gate project
The Lancaster Gate project: Despite the grim economic climate and inflation rises, business within the London high end residential market has been booming. Indeed a brief walk around Central London and a plethora of cranes, transit vans, hard hats and hi visibility jackets seem to spring from every corner – and it's not all the Olympics pushing the market forward!!
Our fitting teams have been hard at work completing the installation of ninety- three high end chimneypieces at the site of the old Thistle Hotel in Lancaster Gate. The project represents three years hard work from initial stage planning through to installation onsite and has proven to be a fantastic success. I remember the first onsite meetings when the proposals were in place and the building still had the hallmarks of the hotel it had ceased to be. I got a real sense of the sheer scale of the project in hand but also that it was absolutely essential that the chimneypieces were sympathetic to the architectural detail of the facade whilst providing the proportional centre piece to the large scale ambassadorial suites that would shape the living spaces. Typically of the client the first step was to demolish most of the building whilst retaining the front and rear facades and then reconstruct the building from the basement up to the top of chimneystacks. Many meeting ensued and every element of the chimneypieces and the technical aspects of the flue designs were discussed so that the client would be left with the right product and a safe working gas fire.
I am very proud to have been involved in such an illustrious project and to know that our design, installation and management expertise has contributed to making Lancaster Gate the success it is.
Author: Mathew Snelling – Contracts Manager
For more updates follow us on Facebook, Twitter, Instagram or Pinterest.