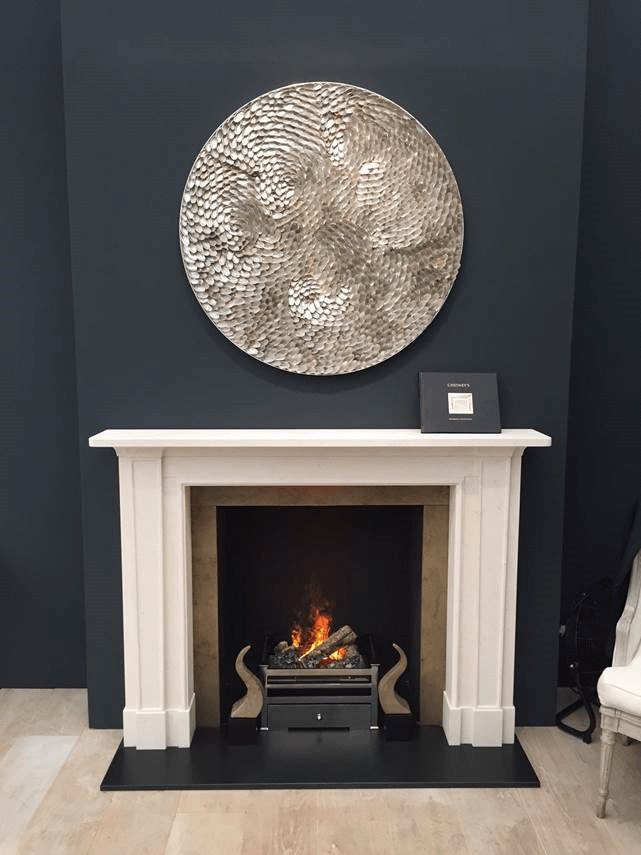 Decorex
Chesneys fireplaces and styles at Decorex international interior design show
In September Chesney's once again exhibited at the prestigious Decorex International interior design trade show. As always the show was extremely well attended across all four days. The numbers included a high proportion of interior designers, many of whom having come from around the world specifically for the show.
The event was held in the grounds of Syon House in Brentford which is right by the River Thames opposite Kew Gardens. Syon House is the home of the Duke of Northumberland and can trace its history back to the sixteenth century when it was built on the site of the Medieval Syon Abbey. It came to the family of the present owners in 1594 and has many layers of history, having seen some profound changes over the centuries.
The show opened this year's London Design Festival which is an annual event held to celebrate and promote London as the design capital of the world and as the gateway to the international creative community. www.londondesignfestival.com
It was housed in two enormous marquees and our stand displayed a variety of products ranging from the new Eric Cohler range of industrial style fire surrounds to a scale model of The Tower of The Winds clock tower from our Architectural department.
The Eric Cohler range is drawn from his extensive experience of fusing classical and contemporary elements. His award-winning product design includes textiles and furniture for Lee Jofa, lighting for Visual Comfort and rugs for Stark.
The innovative materials used for The Cohler collection created a lot of interest. Combining brushed steel panels set into a limestone surround on the Pittsburgh model and the patinated bronze slips and fire dogs shown with the Madison model generated much discussion. The strong lines of the Glasgow model in Azul Valverde stone proved popular as did the use of black Petite Granite as the material for the deceptively simple Griffin surround.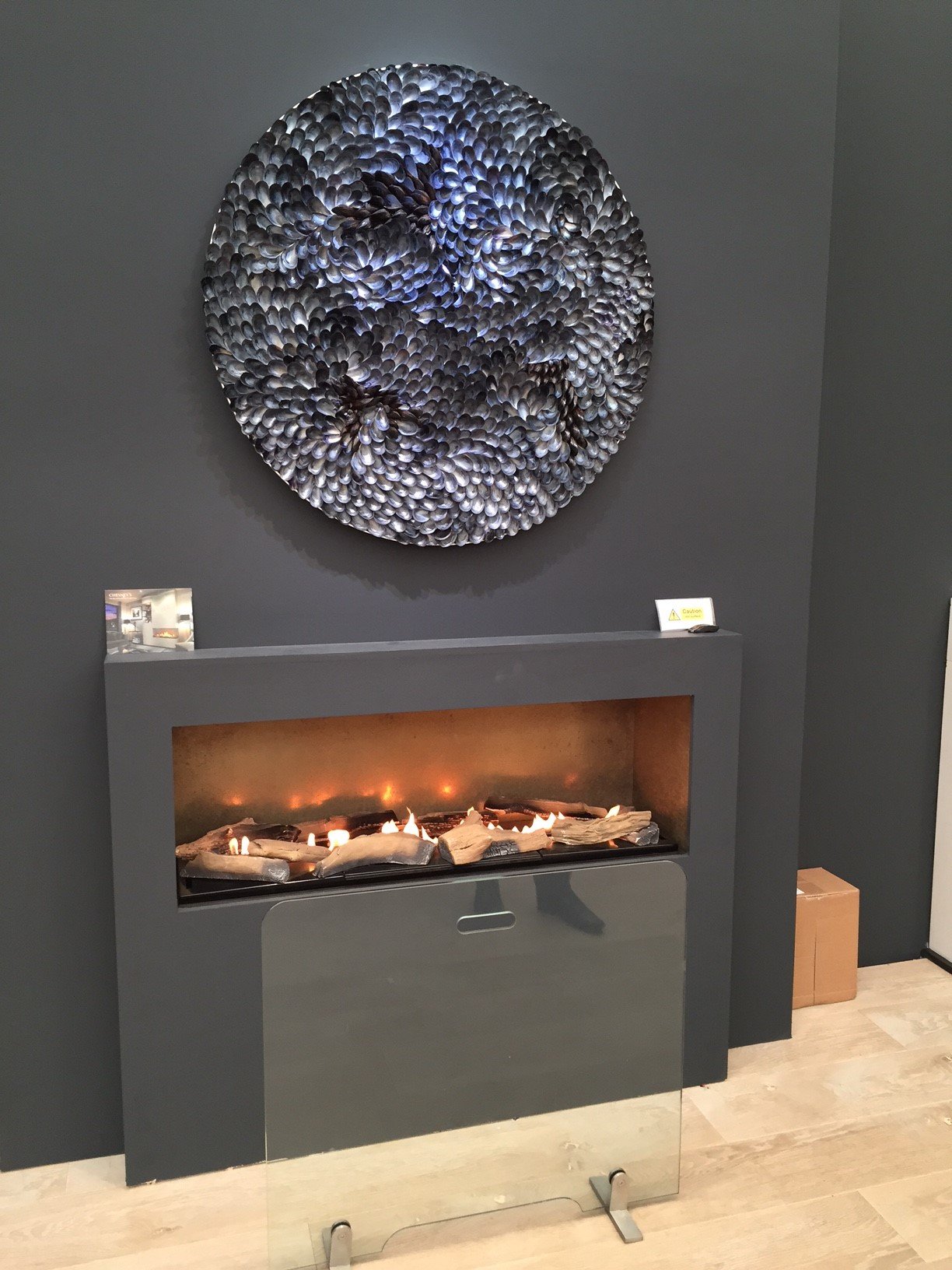 All of the models will be manufactured to order giving customers the flexibility to adjust the dimensions for each individual installation. Click here to view the collection
Also displayed for the first time were a new range of contemporary fire dogs and decorative panels using a range of metals which have been chemically treated to result in very attractive patinated finishes.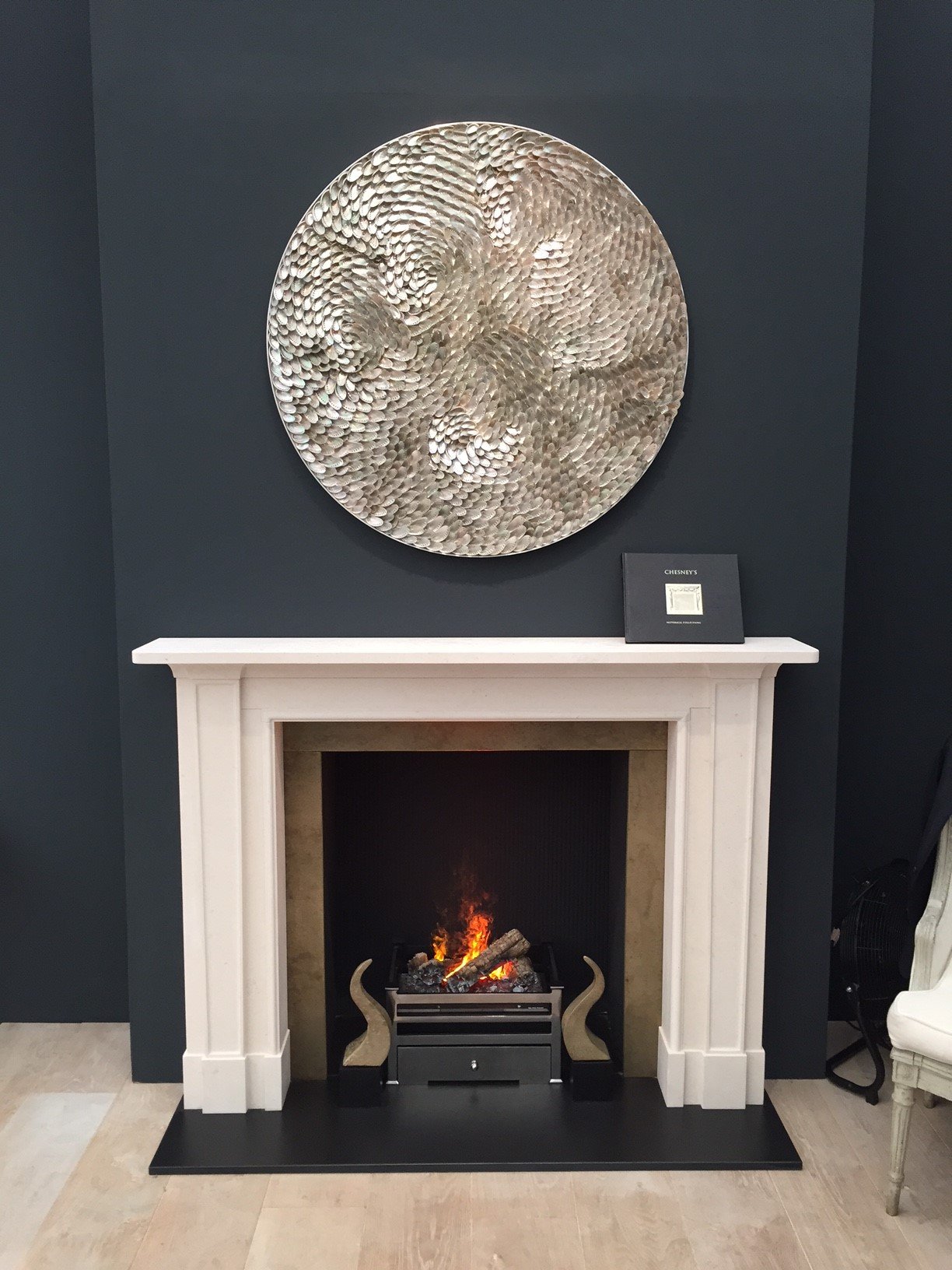 The stand was also enlivened by a couple of burning bio-ethanol live displays marking the launch of our new collection of Ethanol burners. These ecologically friendly ethanol fires provide an effective solution with living flames and an efficient heat output where it is not possible to install a gas fire or solid fuel fire. The Chesney's Ethanol Collection incorporates cutting edge technology with an easy to operate remote control which is compatible with Smart Home systems. The fires are available in contemporary and traditional designs.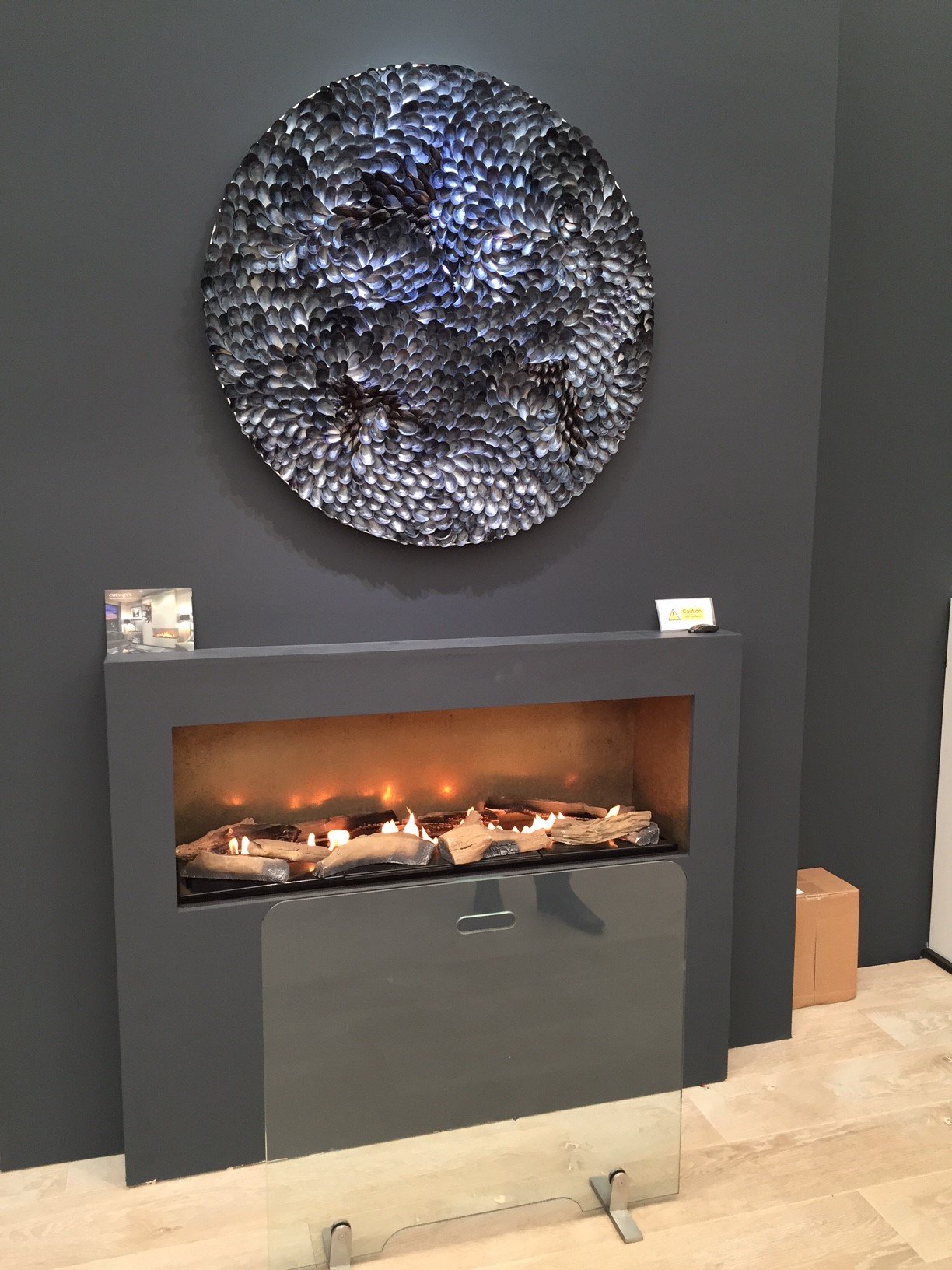 The Tower of The Winds model supplied by Chesney's Architectural division is a copy of the Horologion of Andronikos Kyrrhestes in the Roman Agora in Athens. It is an octagonal Pentelic clock tower that functioned as a timepiece. Our model is hand carved in solid limestone and showcases the skills available for customers looking for classical architectural stonework alongside other features such as cantilevered marble staircases. Click here to view Chesneys Archi