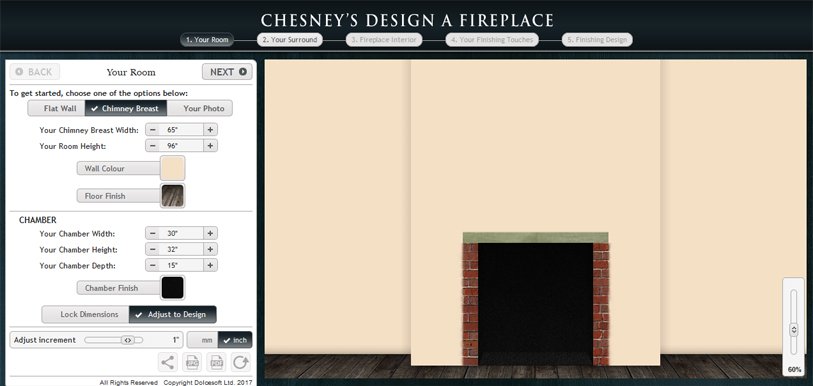 New: Design a fireplace
A guide to using the amazing tool for putting together your perfect fireplace on our website, click here to design a fireplace.
Then follow the simple instructions to enter the software, you can then choose the size of your chimney breast, the colour of the walls and even the flooring type.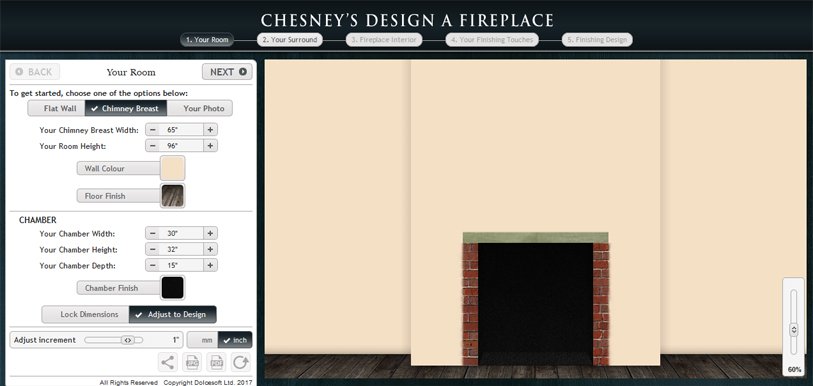 Then use our standard chamber or alternatively enter the actual size of your chamber to build your dream fireplace from scratch, and include your stove, basket, register grate or fire, this will give you an accurate picture of what your fireplace will look like after installation. An example below is of our Buckingham marble mantelpiece with Ornate Arched Register Grate and slate hearth and back hearth.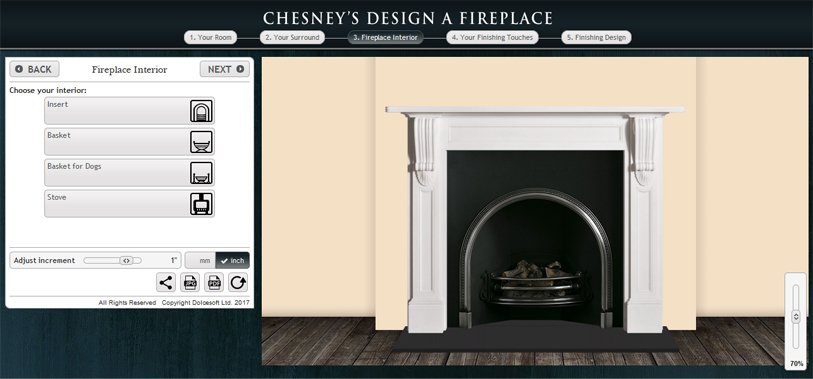 By choosing the "PDF" or "JPEG" buttons save the image you have created to your PC.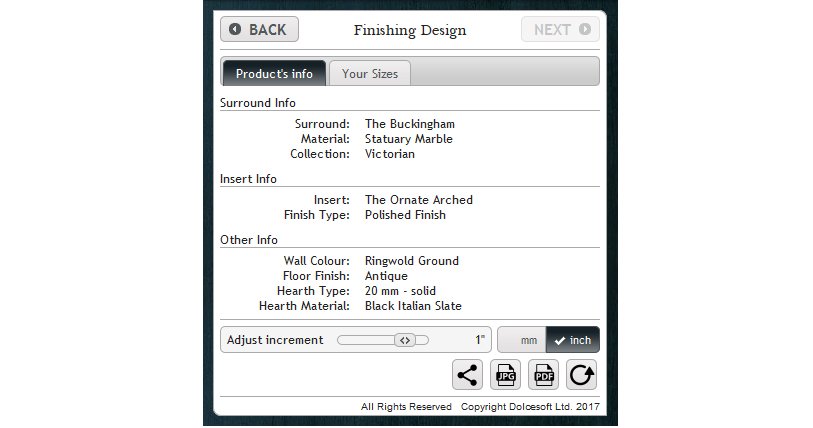 The next page will show you exactly what your choice is called and using the "Your Sizes" tab you can even see all the dimensions.
Whether you're an Interior Designer, Architect, Specifier or buying directly from us for you own home, this tool is invaluable to creating the perfect fireplace. Once you have finished being creative, simply email the image to sales@chesneys.co.uk or your local Stockist, you can find your local stockist by clicking this link and entering your country and postcode, or if you are in London, New York, Shanghai, Beijing or Shenzhen why not call in and see us, whichever you choose we can provide you with a comprehensive quotation.
For more updates follow us on Facebook, Twitter, Instagram or Pinterest.