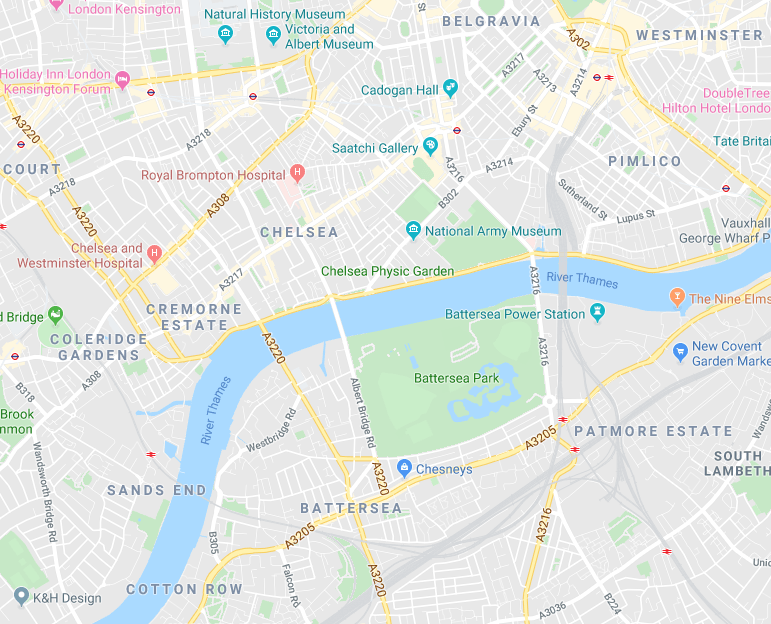 Design in SW3 (pt.2)
An inspiring browse into some of the interiors brands in SW3 which excite us
PART TWO: ELYSTAN STREET/KING'S ROAD
Continuing our escapades in SW3 with some more inspirational Interiors brands, we headed to Elystan Street and the trendy King's Road….
DRAGONS OF WALTON STREET
Nestled in the heart of Chelsea is another new opening, this time one for the children. Dragons of Walton Street is a charming establishment founded in 1979 and today is run by the founder's daughter, Lucinda Croft. The new shop is located on Elystan Street SW3 and is an idyllic setting. Upon opening the door, you enter into a world of pure imagination – quite literally! Dragons specialises in hand-painted furniture for children featuring best-loved characters including Flower Fairies, Paddington Bear, Beatrix Potter and Barbara's Bunnies. The range includes miniature tables and chairs, cots, beds, bedside tables, wardrobes, chests of drawers, shelves and accessories including photo-frames, framed prints, clocks and hairbrushes. The talented team at Dragons will create bespoke pieces to suit a child's wildest dreams. Lucinda also leads the interior design side of the business with flair and projects have included a Safari-themed playroom, an enchanting Blossom and Butterflies bedroom and a Moroccan Beatrix Potter nursery. Dragons also designs and make the most elaborate Dolls Houses imaginable and have a few on display in their new shop. The team at Dragons of Walton Street really understand children and how exciting it is to be young – this shop doesn't just appeal to children through, it is just as easy for an adult to get lost in as well!
www.dragonsofwaltonstreet.com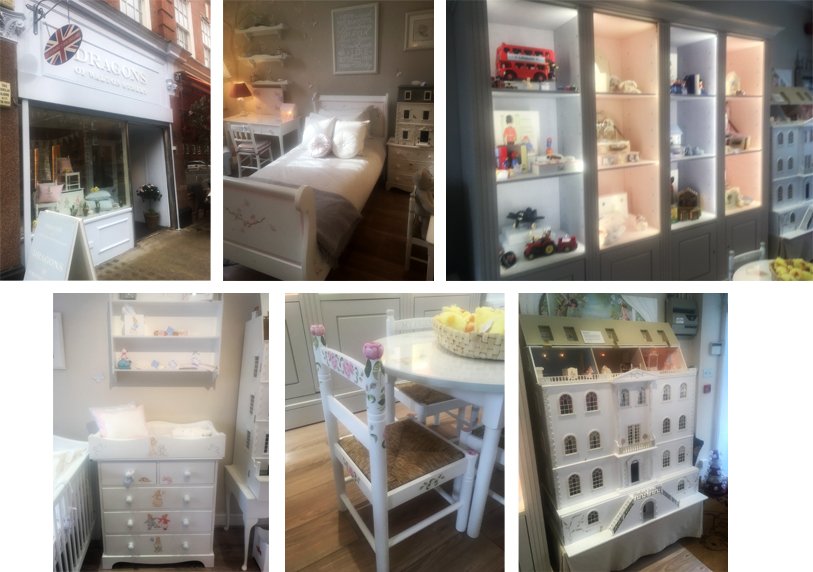 THE RUG COMPANY
The Rug Company's showroom on King's Road SW3 is a fabulous open plan space with rugs galore, on the floor and the walls. The collection comprises of an array of wool and silk rugs in numerous colours, patterns and textures – so many different textures! There really is something for everyone – from the muted taupe lovers to the loud colour lovers. The Rug Company has an impressive portfolio of designer collaborations including Alexander McQueen, Matthew Williamson, Elie Saab, Vivienne Westwood, Tim Gosling and Paul Smith. The range also includes an extensive colection of vintage and traditional rugs including Bayats which have a faded charm which is rather alluring. Also available are a range of fun colourful cushions and wallhangings. All intricately hand-made, these rugs are individually special and truly luxury pieces to grace any design scheme.
www.therugcompany.com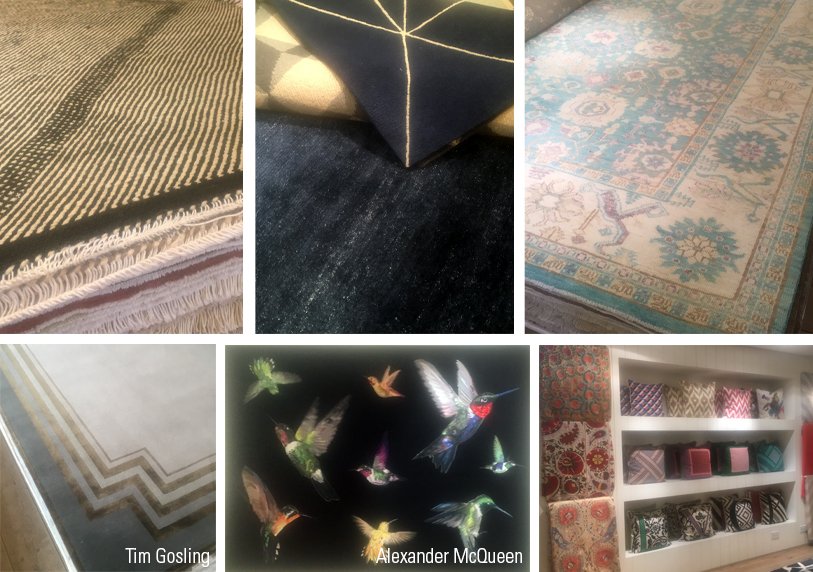 I&JL BROWN
I&JL Brown is a very special shop on the New King's Road SW3 which has an incredibly talented head designer, David Wilder, whose modern and exciting design ideas have helped to transform the showroom into a mecca of colour, high design and general gorgeousness. This is the sort of retail sapce that you walk into and don't really know where to look, due to the vibrancy of the displays. The team has created stunning roomsets and at the moment is focusing on bright spring greens and cobalt blues with statement lighting and gold side tables galore. I&JL Brown make all their wooden and upholstered furniture in their extensive warehouse in Herefordshire and source everything else from exotic locations around the globe. Their collection of accessories is divine and brilliantly styled. I&JL Brown is a fantastic destination for those wanting to get something truly bespoke and tailor made, as well as something small and gorgeous. The range of lighting from Visual Comfort in the US includes high-end designer pieces including gold pendant lighting by Aerin Lauder which is ideal for a modern setting with lots of colour. I&JL Brown is a great source of inspiration in the way of luxury interiors, their innovative designs are always exciting and there is never a lack of excitement and ap