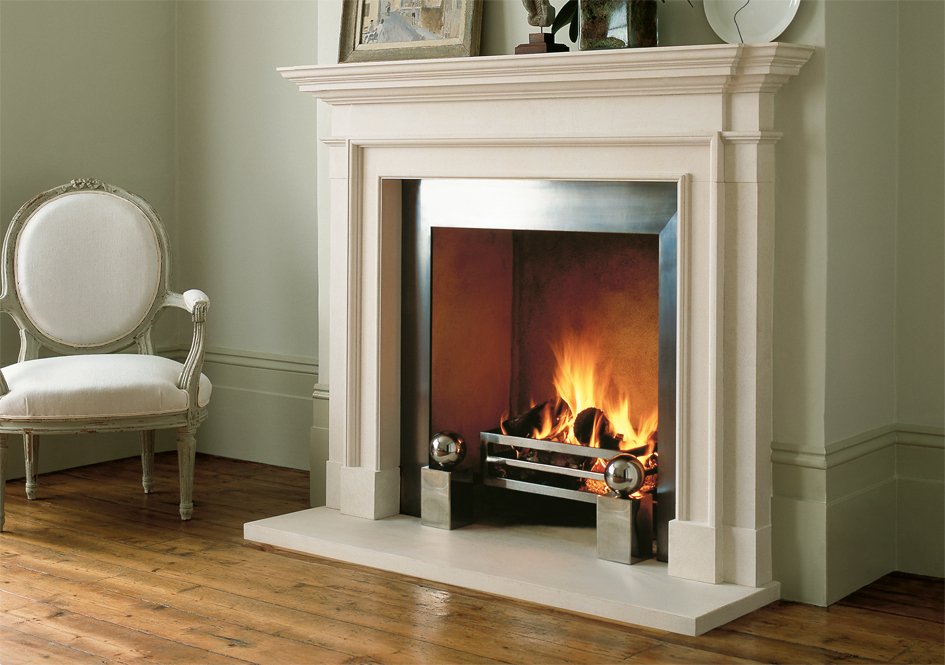 Fireplaces: Size does matter
A couple from Hampstead visited the showrooms a few weeks ago wanting to replace their wooden surround. Having looked at a lot of different surrounds and fireplaces they both decided on the Burlington.
The problem was that felt it might be too large for their room. Fortunately they had downloaded our site survey form and noted all the relevant dimensions of the room. I had a look at these and was absolutely certain that the Burlington would definitely not be too large for the room. So many people initially assume that they need a much smaller fireplace than is actually required by their room. The fireplace is the focal point of the room and so it should make a statement. In this case I was happy to go to site, mark on the wall the size of the fireplace and after a certain amount of persuasion, I convinced them to go for the standard size Burlington. So I was very pleased to get a call last week just to let me know that they both agree the fireplace is the perfect size and thank me for my persistence. Size really does matter when it comes to fireplaces.
Author: Jonathan Hitchcock – Sales Advisor
For more updates follow us on Facebook, Twitter, Instagram or Pinterest.