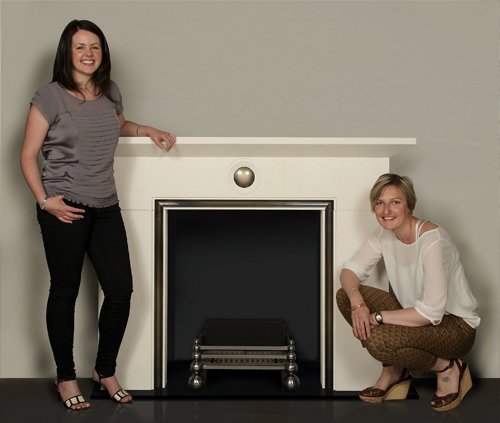 KLC Competition
Last year, Chesneys were offering KLC graduates the chance to design a fire surround and/or fire basket, they would then make a prototype of the winning entries and display them in their Battersea showroom with a view to the piece becoming part of their catalogue if there was enough market interest.
Part of the competition was for KLC students to be introduced to the company; having a tour round their showroom and more importantly getting to see behind the scenes at their warehouse and workshop.
I, of course, decided to enter!
The guidelines were to stick to sensible sizes and styles as although Chesneys were looking for something a little bit different, they also felt that the final pieces would have to sit comfortably within their collection. After all, being such a permanent acquisition, not many people go for something wild and wacky and if they did, they probably wouldn't look at Chesneys!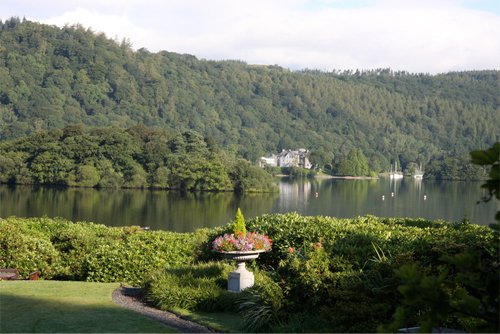 So with this buzzing around my head, I went with my family, on holiday to the Lake District. I remember it well; I was sitting in a grand living room over looking Lake Windermere; the Opening night of the Olympics were on the TV and on my lap I had my sketch book and I started to doodle some ideas.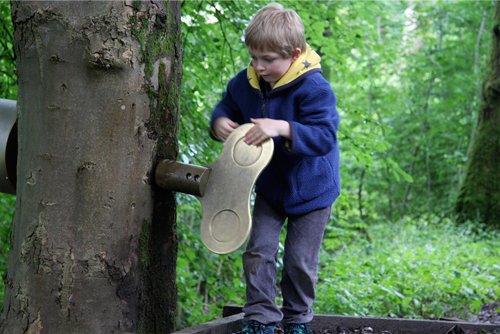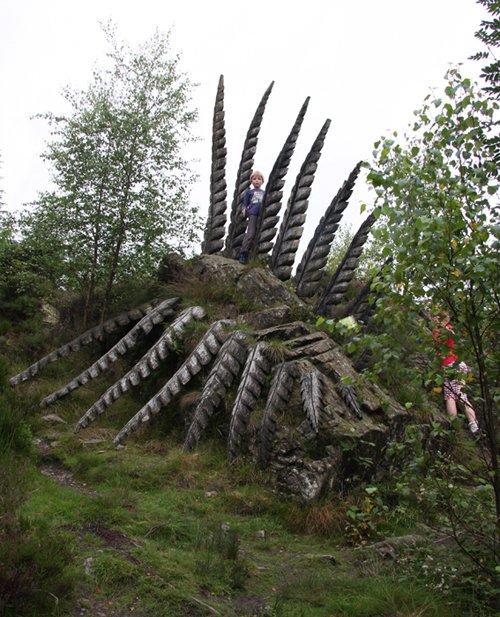 On one of our days out, we went to Grizedale Sculpture Park. I had been there years ago and remembered the work of Andy Goldsworthy. He would best be described as a sculptor, photographer and environmentalist producing site specific land art. His work became the influence to my doodles!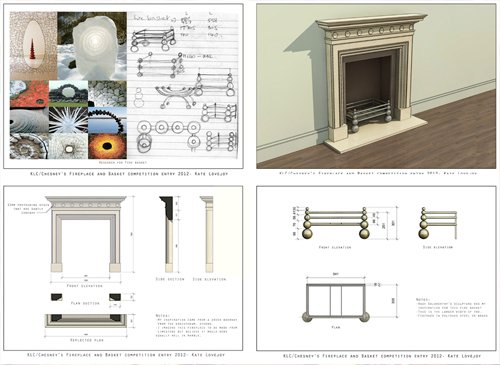 I submitted a design for a fire surround and a fire basket.
A few months later at the Roca gallery in Chelsea, Paul Chesney announced the winners… Doria Lopalco won with her design for a fire surround, innovatively using a metal detail within the stone surround to reflect the firelight. The proportions of it are beautiful; if John Soane were here today, I'm sure he would be proud to have it in his collection!
As luck would have it, Paul then announced my design for a fire basket as the other winner!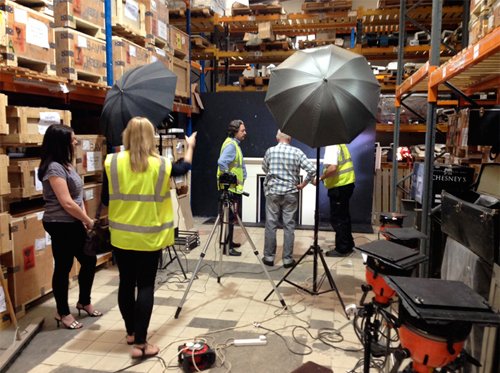 I first saw the prototype for the designs a few weeks ago at the photo shoot that Doria and I were asked to be part of. Putting these two pieces together, it is almost as if they have been designed to be together!