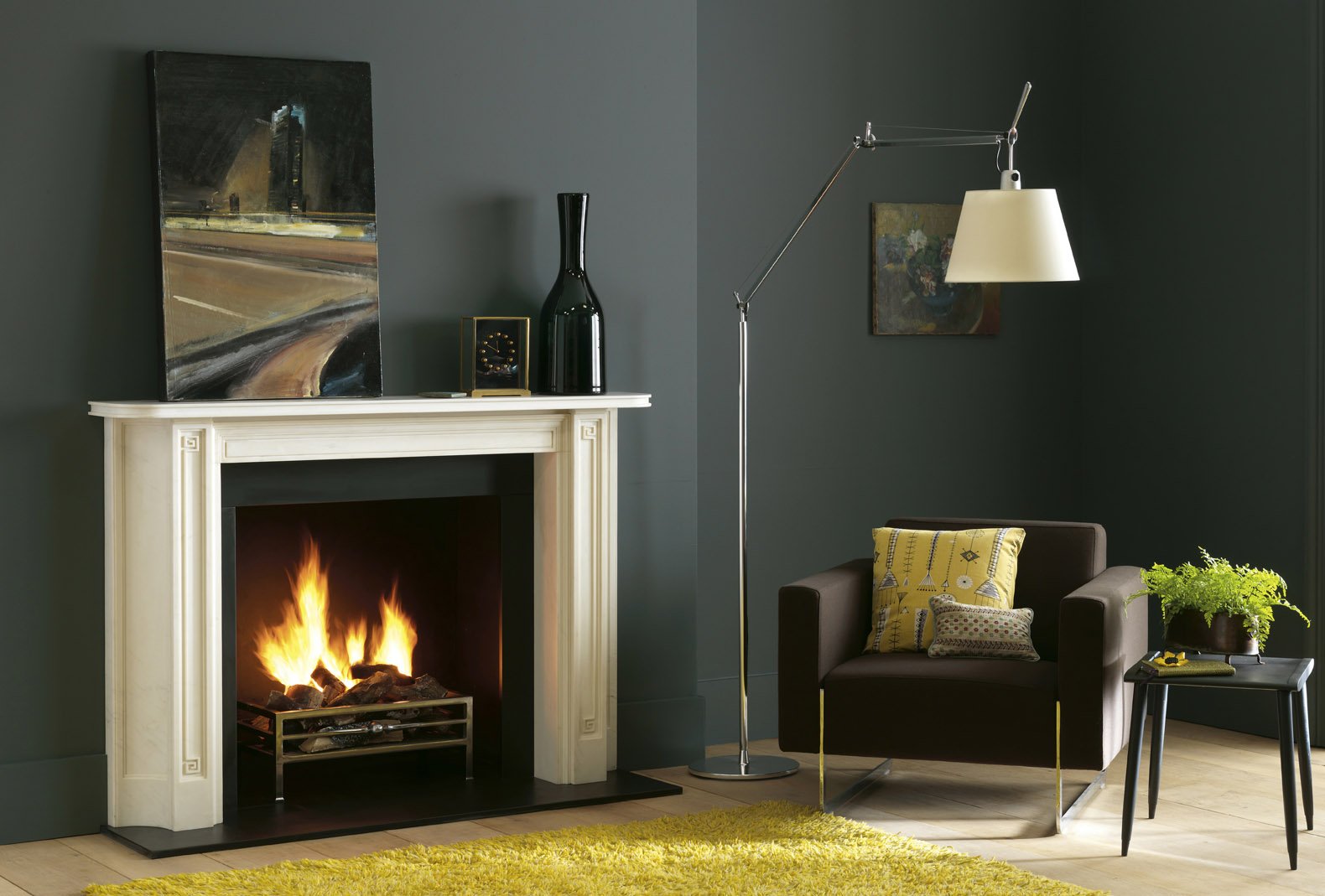 Choosing a fireplace
Making the correct choice of fireplace is one of the most important steps in successfully decorating a room. There are a number of key decisions that have to be made, one of which is deciding on the style of fireplace; should it be period /antique or contemporary. This might sound as though it's a black and white decision but it really isn't. A number of fireplace designs dating from the 18th and 19th century couldn't look more contemporary.
The simple architectural form of the Queen Anne bolection, Christopher Wren's favourite form of fireplace, or just about anything that the famous English architect Sir John Soane (1753 – 1837) designed, are perfect choices for a contemporary interior. We have recommended these fireplace designs for numerous modern interiors and they have been used with great success. Of course there are very good modern designs – our own Designer Collections including work by the likes of Jasper Conran and Tom Faulkner have proved very popular with clients who want to move away from period design. For those who want something in period style the advice we give is that unless the design scheme demands a fireplace from a specific period – for example a late 18th century fireplace for a property of the same period – the choice should be made on the basis of the style that the client actually feels most comfortable with. So, a client who lives in an Edwardian property should not feel remotely obliged to select a fireplace design from this period. Why not choose a Regency style or a contemporary piece – approach the choice in the same way that you would if you were choosing a piece of furniture or a painting.
What is of equal importance as choice of style is the proportions of the fireplace, which must suit the size of the room. It mustn't be too large or too small – although it is probably better to err on the side of a larger fireplace as it should be the focal point of the room and if it fails to achieve this, the room will always lack something.
Choice of material should be carefully considered. These days the choice tends to be between marble and stone as timber is very rarely wanted. Marble is generally seen as being more formal and because it is easier to carve intricately than stone is, it does tend to be used for more elaborate designs. Having said this, there are some fantastic coloured marbles around and we are often commissioned to make fireplace in richly coloured marbles that are anything but formal. Clearly, stone is a good choice where a more relaxed look is required and a light coloured limestone will suit the fairly neutral palette of colours that often appear in contemporary design schemes.
So, choose the style,make sure it's going to be the right size and then decide on the material but it's probably best if you reach your conclusions with some input from someone with the very specific knowledge and experience that comes from working in the fireplace industry.
Author: Henry Masterson – Sales Director
For more updates follow us on Facebook, Twitter, Instagram or Pinterest.