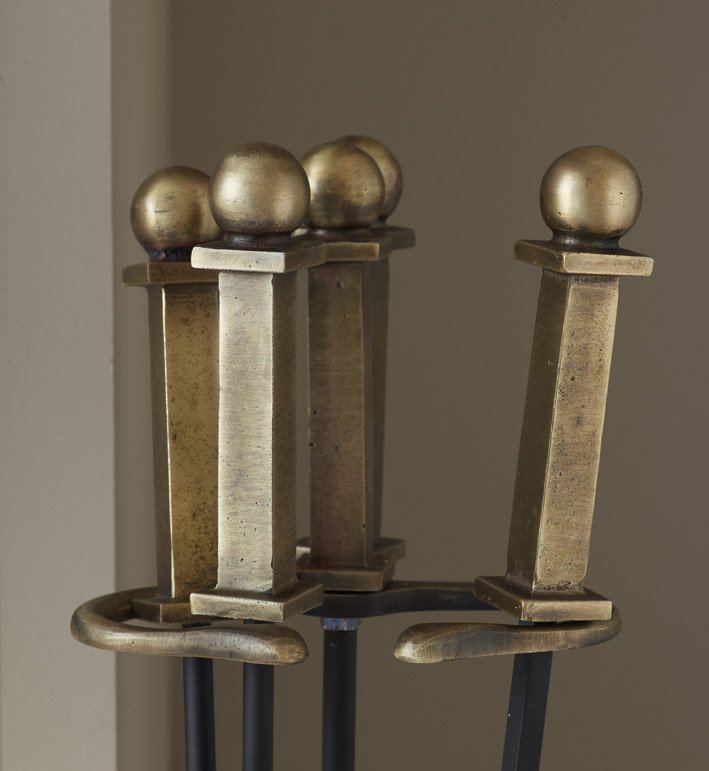 New Range – Fireside collection
This winter sees Chesney's launching a full range of fireside accessories for the first time and long overdue it is.
Anyone who has shopped for fire accessories will have seen these cheap and not so cheerful fire tools and screens made to last for five minutes. Our screens and tools are hand made by craftsmen in Europe and the UK and designed to last for generations. If you're tending a wood burning stove or real fire, the tools you use have to be well made or else they simply aren't going to last given the extremes of heat they encounter. The other point is that fireside accessories should be attractive. Most people wouldn't put something made from cheap brass in their living room so why do this with fire accessories? Our range uses brushed steel, aged antique brass and includes both contemporary and traditional designs that will suit every type of interior and room size.
I think it's going to be a great success because there just isn't anything like it out there at the moment and that must have a lot to do with why all the Home Interest magazines are writing about the product. Another big plus is that we are making it possible to order the product online and offering delivery anywhere in the UK. This is a first for us and is a natural progression given that we have over 1000 visits to our web site every day.
Author: Henry Masterson – Sales Director
For more updates follow us on Facebook, Twitter, Instagram or Pinterest.