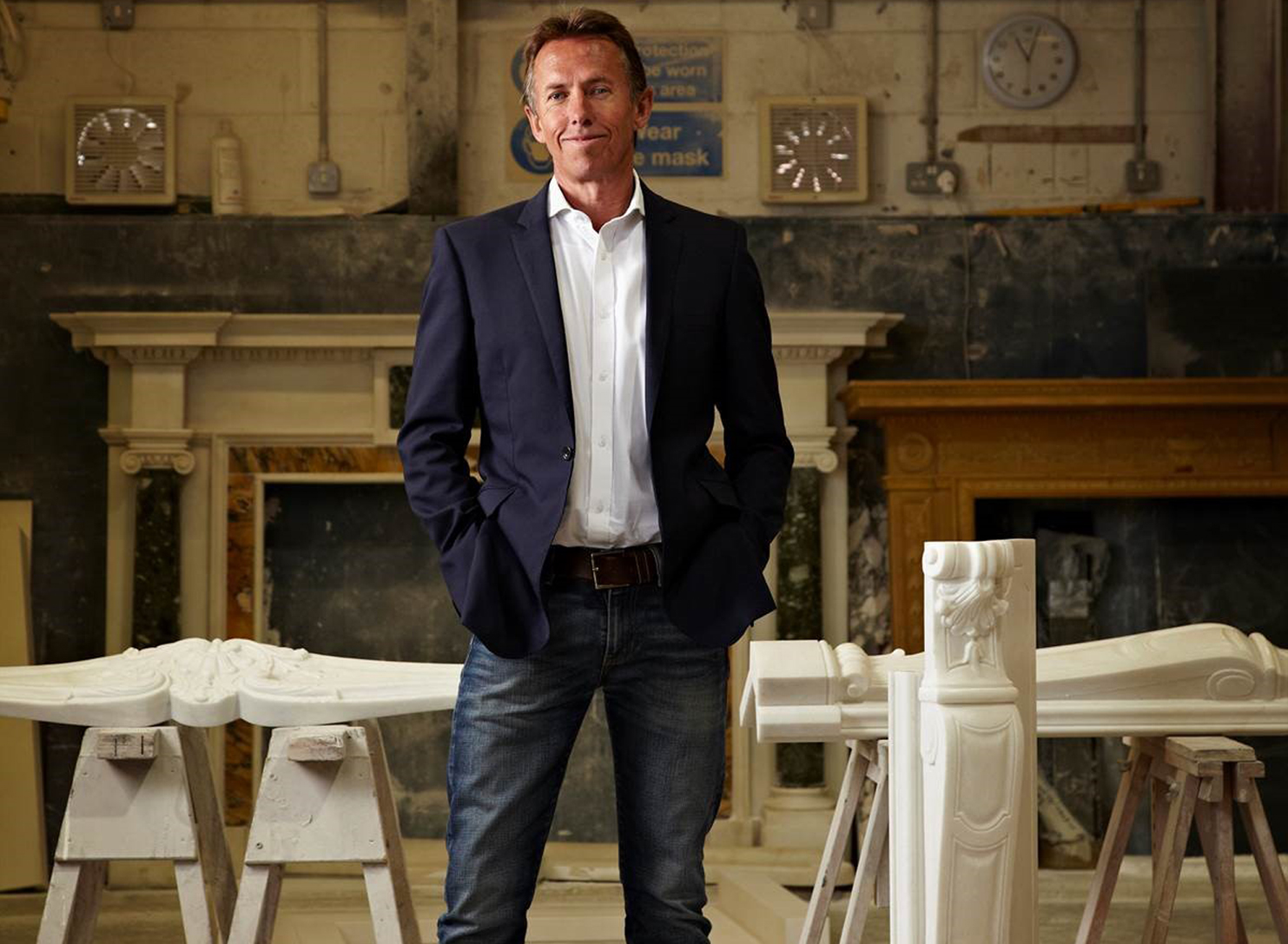 Paul Chesney – 35 years of interior design – what's changed?
Paul Chesney – 35 years of interior design – what's changed?
Fashions come and fashions go but what doesn't alter is the creativity of the interior design community and its ability to reinvent interiors to meet the needs of a set of clients, hungry for a fresh look and eager to be on trend while occasionally harking back to classic design styles. The leading designers achieve this time and again, curating schemes that draw on and often mix contemporary influences from home and abroad and traditional design from across the centuries.
At Chesneys we have certainly seen our fair share of change. During the 1970s just before we launched when everyone was tearing out or boxing in chimney breasts, to the 90s when installing classic antiques was de rigueur, we've had to change with the times and evolve our design styles to be able to 'meet the brief' and stay relevant. Today our fireplaces stretch from the classic lines of Lutyens to art deco and contemporary designs inspired by the way we live today.
And yet our challenge is not just a matter of design. We also have to respond to changing attitudes towards fire itself driven by environmental concerns and the accompanying regulations. Open fires simply aren't an option in London any more, for instance.
And so our current offer includes not only a huge array of surrounds, a raft of classic and contemporary grates, baskets and settings but also the full range of alternative heating and burning technologies. Today we are as likely to install an electric or bioethanol fire into a classic marble surround, as anything else, equipment bristling with the latest technology to provide super-realistic, light and heat production with zero emissions.
So, as we increasingly see modern houses being built minus chimney stacks, we continue to observe that fireplaces and fires might change, but we and thousands of designers up and down the country still see them at the heart of the home.