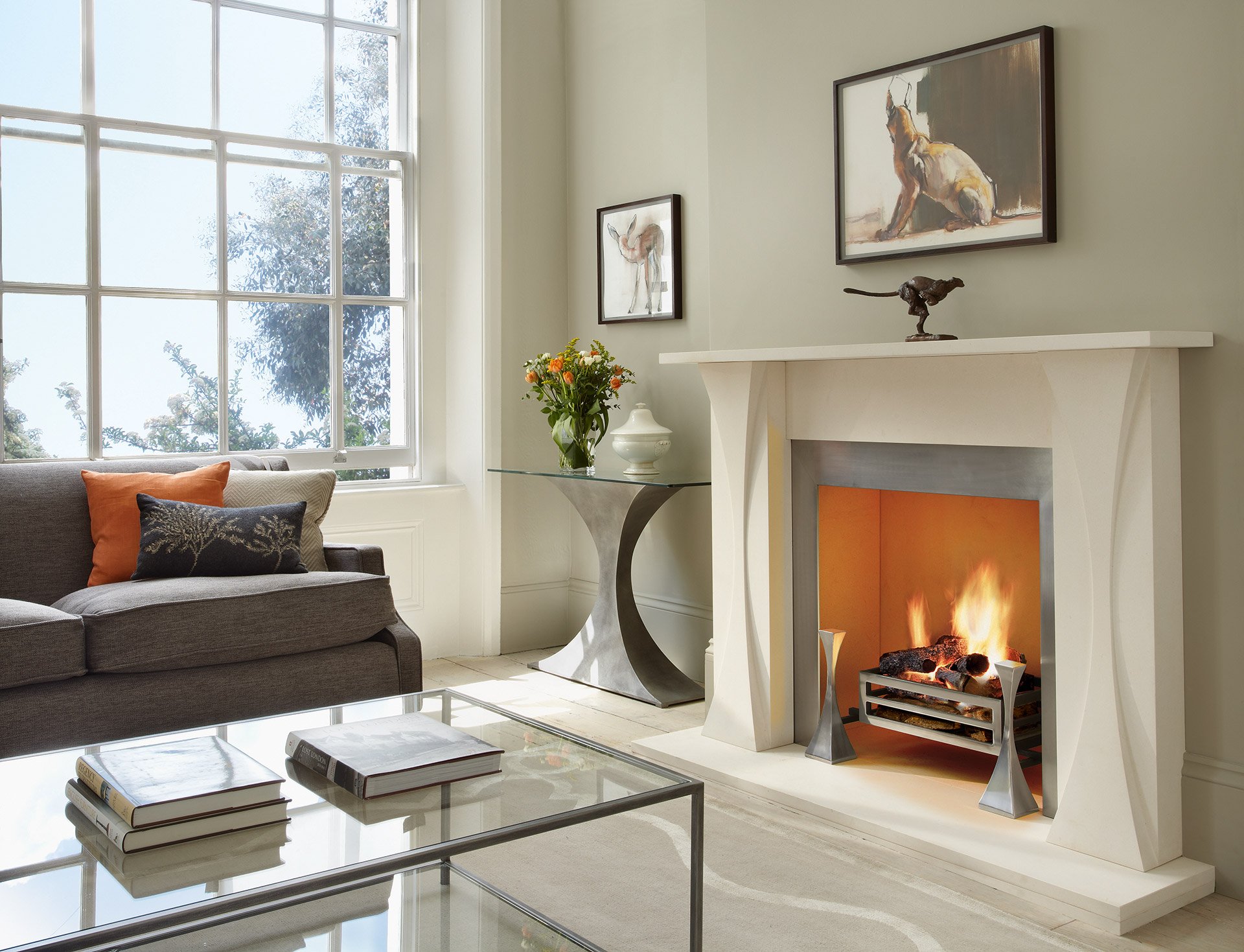 Paul Chesney Discusses Collaboration with Tom Faulkner
Paul Chesney discusses The Faulkner/Chesneys collaboration with award winning furniture designer Tom Faulkner and a more recent collaboration in Chesneys North London Showroom
Tell us about how you started Chesneys
I started selling antique fire surrounds in a small shop on Battersea Park Road over 30 years ago after discovering a gap in the market. I originally trained as a lawyer at Cambridge University, but sought a new direction a few years later. I am proud that today Chesneys is renowned as the leading international supplier of fireplaces and accessories, with a reputation for producing, supplying and fitting the finest range of antique, reproduction and bespoke mantels. We also now have an award-winning range of stoves and a fantastic range of gas and electric heating products. In addition, we have an established architectural division specialising in the design, manufacture and installation of architectural stone work on high end residential projects across the world.
Three words that describe your business
Innovative, Creative and Ever-growing
When were you first introduced to Tom Faulkner and his designs?
I first met Tom through my wife and PR Director who was passionate about his designs and his craftsmanship. She introduced us many years ago and I have been a great admirer of his elegant and exquisite furniture ever since. I was struck by his strong architectural lines and distinctive shapes and it occurred to me that Tom was doing with metal, what we were doing in stone and marble.
How did the Faulkner fireplace come about? Tell us about its success and why you think it works
Through discussion and chat along the way we talked about how Tom might be able to translate his exquisite attention to detail and his eye for a beautiful sweeping line into a fire surround. The Faulkner is carved in limestone with the distinctive sweeping design in the pilasters reflected in the accompanying polished steel firedogs.
Which is your favourite Tom Faulkner piece and why? I love all of Tom's furniture as it is so beautifully formed and simple, yet classical, architectural and unique, but I particularly love his fire surround for us and his Capricorn Table.
Why did you choose the Capricorn table for your showroom?
We chose this because as well as being brilliantly functional as a large table on which we can work, eat and display brochures in the showroom, it is beautiful to look at. It makes a strong statement with its bold curves, its base almost reminiscent of an anvil: strong, sculptural and heavy, yet the oval glass top gives it a feeling of light and space – a striking juxtaposition which works brilliantly in our showroom which is large and airy and can accommodate such a statement piece, almost like a gallery showing a beautiful but functional sculpture.
What's next for Chesneys?
We have an exciting year ahead with plans to launch a new designer range in the US and China as well as new showroom openings in the US and the continuance of our unprecedented venture into outdoor living. We hope to feature Tom's designs in as many of our showrooms as we can, as the two brands and modi operandi seem to be so well suited.
For more updates