Sale!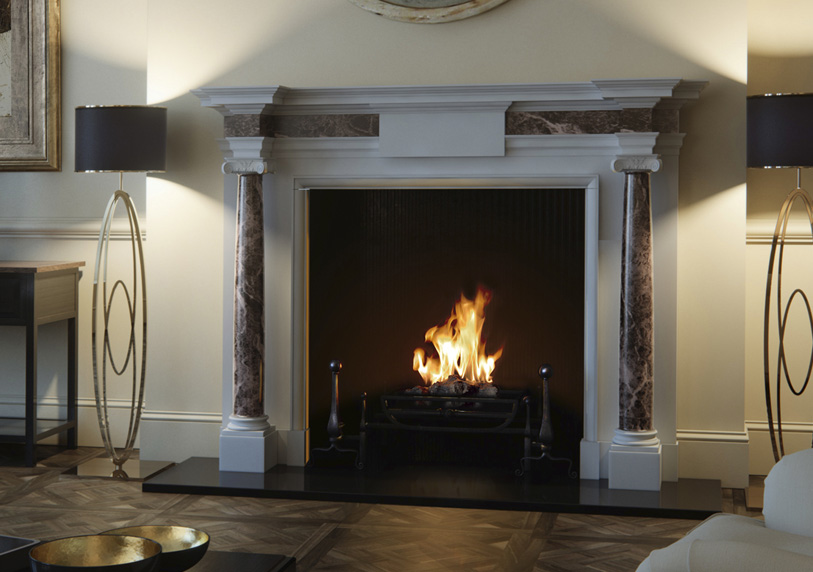 The Lutyens No.5 – FP126
30% OFF

RRP: £13539 – Sale price: £9477
Call us now on 020 7627 1410.
While stocks last.

A chimneypiece of classical form with detached columns terminating in ionic capitals shown in statuary marble with Dark Emperador columns and frieze.
PLEASE NOTE: SALE ITEM HAS REPAIR TO THE RIGHT HAND COLUMN (Photo shown is generic Lutyens Pattern 5 image).

Images below of actual sale item.