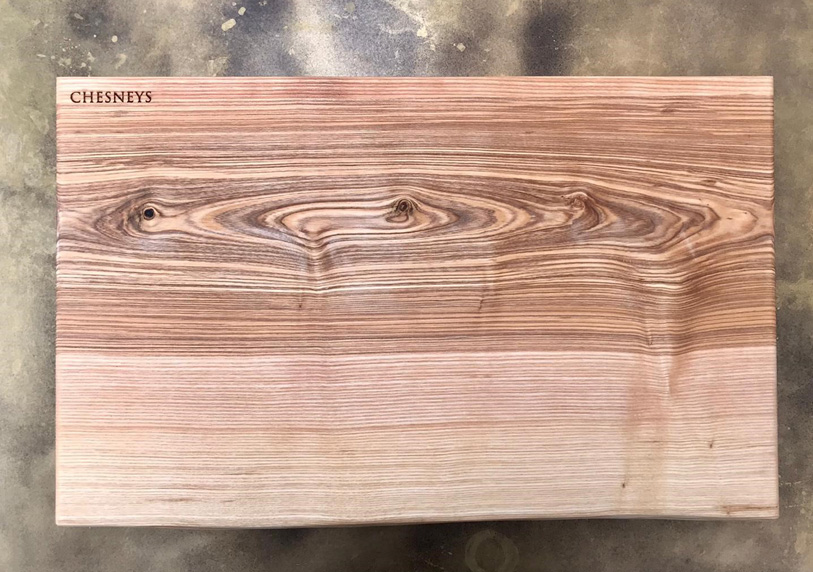 Olive Ash 2-sided Chopping Board
This handmade chopping board is ideal for the keen outdoor cook, with a strong grain and beautiful deep colour. Commissioned for Chesneys HEAT from Kin Boards, a specialist board maker that supply top chefs, each board is unique, with a 'live' edge reflecting the natural shape of the timber from which it was cut.
The Chesneys branded side is ideal for any sort of chopping preparation while the reverse is perfect for carving cooked meats, featuring a generous channel to capture juices.
£130.00