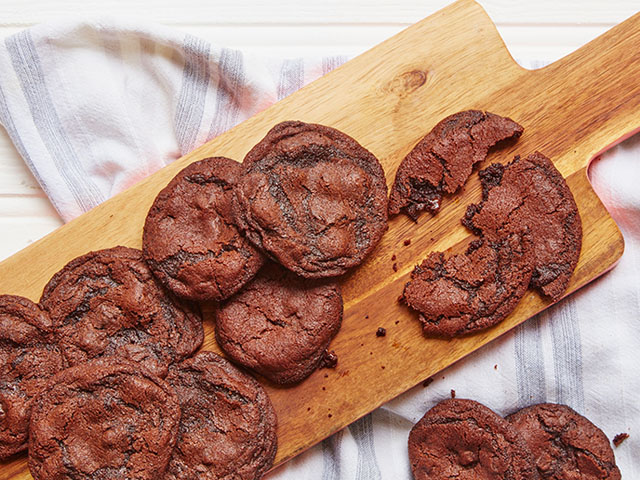 recipe
CHOCOLATE CHUNK COOKIES
Ingredients:
125g soft butter
175g dark brown sugar
50g caster sugar
1 tsp vanilla bean paste
1 egg
175g plain flour
25g cocoa powder
1 tsp bicarbonate of soda
150g dark chocolate chunks, 70% cocoa solids
---
Method:
Beat together the butter, both the sugars and vanilla bean paste. Mix in the egg then sift in the flour, cocoa powder and bicarbonate of soda. Stir well to combine then mix in the chocolate chunks. Roll into walnut size balls and sit in the fridge (or freezer) until needed.
Prepare the barbeque with the baffle in upright position and heat to approximately 180°C for baking. Sit the cookies on a heavy based baking tray, that sits in the barbeque with the lid down, lined with baking paper or silicone. Place in the barbeque and cook with the lid down for 12 minutes (or 15 minutes of cooking from frozen). Leave on the tray to cool for 5 minutes before tucking in to warm freshly baked cookies.
Back to Recipes