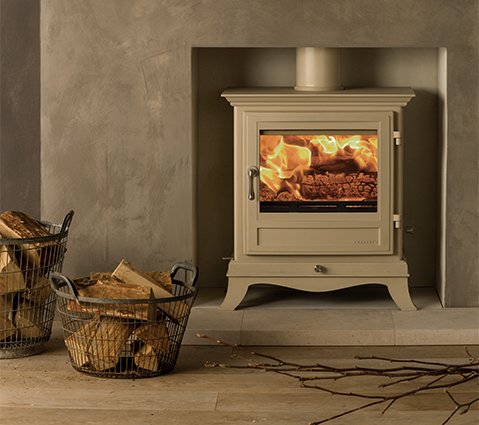 Setting The Record Straight On 'Wood Burning'
The phrase 'wood burning' immediately conjures up the idea of wood burning stoves, where actually Sadiq Khan is simply referring to burning wood. Which, if not done correctly, does indeed cause pollution.
DEFRA APPROVED
Chesneys wood burning stoves are so clean that DEFRA has given them exemption status. This means that they can be used legitimately and safely in smoke control areas such as London.
WHAT CAN CAUSE POLLUTION?
Burning unseasoned wood causes pollution. As a result, any wood that is burnt should be seasoned or kiln dried to reduce the moisture content to below 20%. As such, we recommend that this wood is obtained from a renewable source and not just felled from the local woods.
The key to cutting down pollution is not just the appliance that needs to be up to date and DEFRA exempt, but the fuel that is being used is critical.
The biggest issue in relation to pollution is the burning of wood in an open basket or fire, which is illegal in a smoke control zone. This type of wood burning is not policed or enforced and can cause significant pollution into the atmosphere.
The same can be said for chimineas and fire pits and any open systems that do not achieve the same harmful particle reductions that a good quality DEFRA exempt stove, such as Chesneys stoves, will.
THE KEY TAKEAWAY
In addressing the issue of pollution it is not wood burning stoves that need to be banned. It's the use of baskets, chimineas, fire pits and the burning of unseasoned wood which should be better controlled.
For more information on our eco-friendly stoves, you can discover them right here. Alternatively, head to your nearest stockist.
Need help?
If you need more information or some assistance making a selection from our large range of products, don't hesitate to get in touch.
Stoves
Chesneys have a range of accessories that include contemporary and traditional fire tools, fire screens and a selection of interior panels