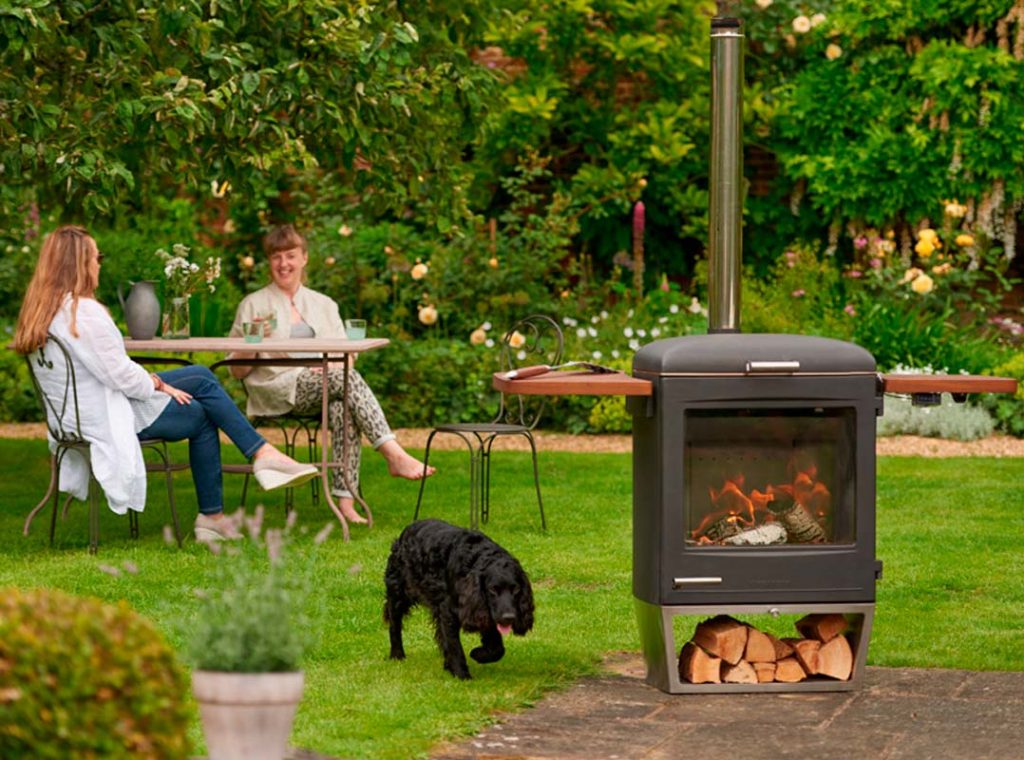 News
Six reasons why indoor/outdoor living makes your brain happy
Having access to outdoor space is something that has recently become non-negotiable for a lot of Brits. Whether that's having a park at the end of their road, or having a back garden, many people want to have some kind of outdoor space that they can make their sanctuary.
We're now purposely seeking out homes with some kind of outdoor space, as many of us now realise how beneficial it is for our mental health to be able to have access to fresh air and direct sunlight whenever we can. Research has even demonstrated that people who live closer to green spaces have fewer health complaints, lived longer, and coped better with the stresses of life.
We have spoken to two psychologists about how beneficial it can be to spend time outdoors, and they both came to the same conclusion: spending even just half an hour a day outside can do wonders for our mental health.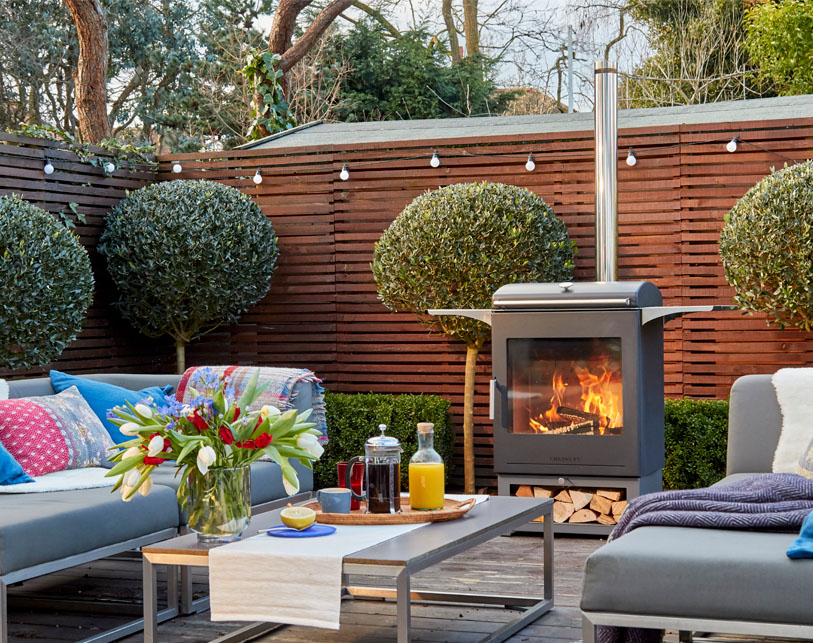 How the outdoors boosts your mental health
Reduces stress
Particularly over the last few years, our day-to-day lives have become more stressful. No matter where you go, or who you're with, you are likely to encounter some sort of stress that you have to tackle. However, spending just 20 to 30 minutes outdoors each day, be it for a walk or even cooking and eating outdoors can help alleviate stress levels as the fresh air  reduces cortisol levels and muscle tension.
Fights against depression and anxiety
While you might think that having a cosy day indoors will do a world of good for your mental health, there are some aspects of the outdoor world that are important in your everyday life. Direct sunlight and fresh air alone offer numerous benefits for your mind and your body, and studies1 have shown that our brains have higher levels of the happy hormone serotonin on days where the sun is shining, regardless of the temperature, which is essential when it comes to fighting depression and anxiety. 
It puts your mind at ease
Being outdoors allows your mind to decompress, and it permits you to also practise mindfulness as it enables you to be present in the moment and clear your mind. Studies2 have shown that nature is a restorative environment, and is useful when it comes to getting your mind back on track and re-energising your mind and body.
You can exercise
Exercise can have a positive impact on our mental health, but when it's grey and raining, it can be hard to find the motivation to get out for a run or a walk. However, when the weather improves, you're likely going to feel much more inclined to get outside, so, why not go for a run, or take advantage of a sun trap in your garden to do some yoga. Exercise not only helps reduce your blood pressure which is a common symptom of stress, but it also releases endorphins which are natural mood boosters.
Open your doors
While physically getting outside is the most beneficial, indoor/outdoor living can give a similar mood boost by simply opening patio doors and windows. Expanding your indoor space to include your outdoor space will allow fresh air to flow in freely, and give you a positive mood boost.
Advice from the experts
We've spoken to Lyn Penman, Psychotherapist and creator of the solution-focused 'Now Step' method, about how indoor/outdoor living can be beneficial for your health, and she's shared her thoughts:
"Being outdoors and in the fresh air takes you away from the modern day-to-day pressures and the noise of living and working in an urban or city area. It makes you look up to see what is around you and uses all your senses to help you stay in the present moment. The present moment is the only place to live from to have good mental health. 
Being outdoors and getting fresh air are also quintessential to a good night's sleep which is essential for good mental health because it's when our rapid eye movement (REM) sleep naturally works at emptying our stress bucket.
Additionally, by spending time outdoors you are more likely to do the three P's: positive action, positive interaction, and positive thinking. These are crucial in promoting mental wellness because they naturally increase the production of serotonin, the happy hormone. When you are outdoors you feel calmer, happier, and more YOU. You do the things that make your heart sing. The things that give you the 3 P's."
Clinical Hypnotherapist and Founder of papalona.com, Saleema Davies, has also shared some insight as to why getting outside can do wonders for your mental health:
"Getting outside into nature even just for two hours a week (however you decide to divide it up) will be fundamental in improving your mental health and wellbeing. So much so, that many doctors are being urged to prescribe it for turning to medication solutions. On a psychological level, natural light allows your body to make vitamin D, and stabilises melatonin levels, which is a hormone that's associated with your mood and helps you sleep. Research has also demonstrated that people who live closer to green spaces have fewer health complaints, lived longer, and coped better with the stresses of life."
Things to do in your garden that will boost your mood
Instead of sitting inside, open your patio doors, step onto your patio or into your garden, and enjoy the fresh air while boosting your mood. These activities are sure to have a positive impact on your mental wellbeing:
Home workouts

Cook food

Yoga

Pilates

Read a book

Have a cup of tea or coffee – or a glass of wine

Catch up with friends and family

Play with your children

Enjoy your meals
If you're grilling or socialising outdoors, check out our Heat & Grill, which is perfect for keeping you and your friends both toasty warm and fed.
Back to Outdoor Living News