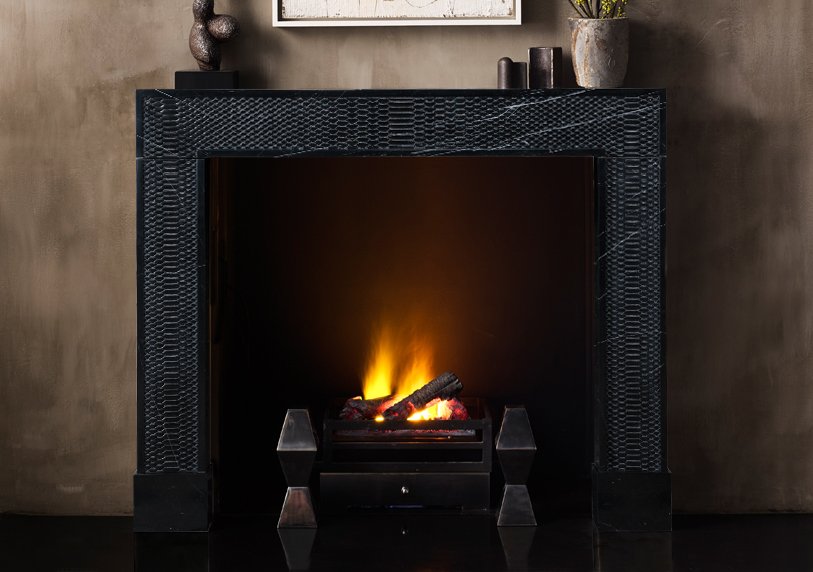 The Designer series Alexa Hampton
The Designer series Alexa Hampton: In praise of our designer series celebrating our bespoke fire surrounds designed by some of the worlds most renowned interior designers
In praise of the python
American interior designer, Alexa Hampton took the reins from her father's hugely successful business and has continued to create elegant, practical, classically based interiors for modern living and has extended the brand's global reach. From New York City to Hangzhou, China, her extensive portfolio is wealth of luxury, beautifully layered urban apartments, impressive town and country residences, private planes and yachts.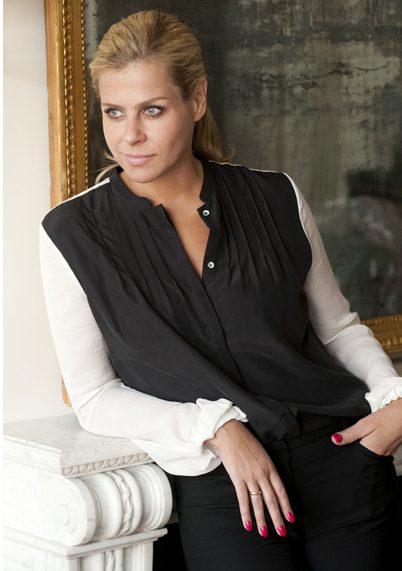 Alexa has designed a range of unique fire surrounds for Chesneys, all exhibiting her flair for creativity and elegance. She travelled the world extensively with her father visiting great architectural landmarks and the collection shows her ability to take a classic design and re-invent it to create a contemporary final piece. There are six covetable mantels in the Alexa Hampton for Chesneys collection, all inspired by travel and all beautifully unique.
The Python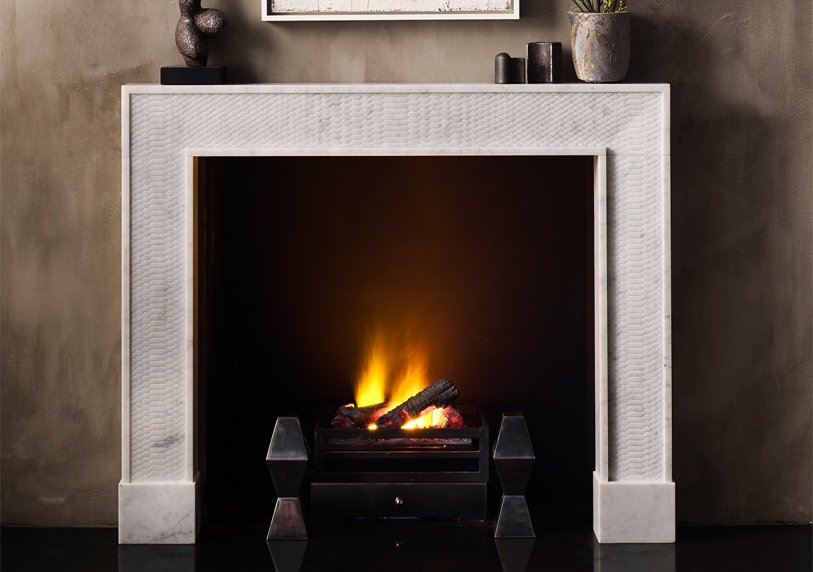 Her latest design entitled, 'The Python' is an exotic new addition to her range, the Python is made from the finest marble, shown below in Carrara and Nero Bilbao and features intricate carving to create a realistic snakeskin effect. The simple style of the surround results in the stunning detail being the main focus and the choice of material allows the expert carving to shine. Alexa Hampton's inspiration comes from travelling the world with her father visiting great architectural landmarks and her designs show her ability to re-invent classic ideas to create a contemporary final piece.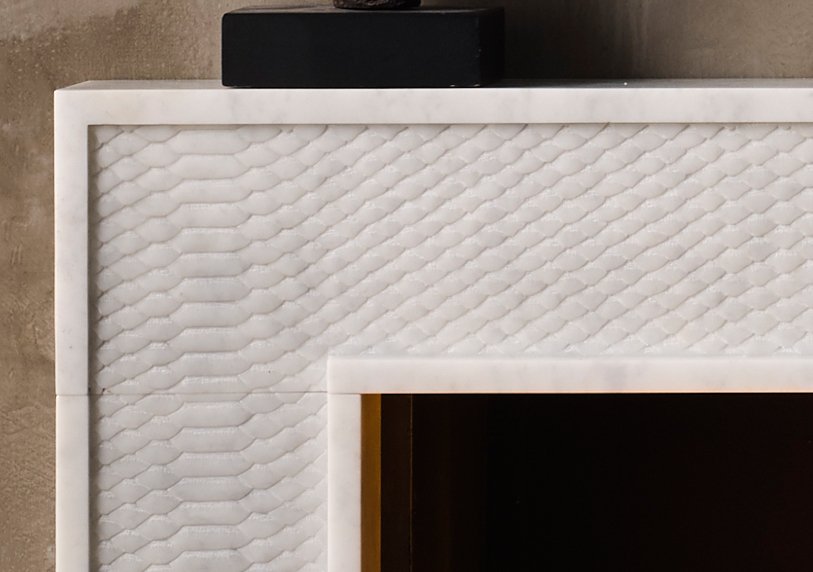 For more updates follow us on Facebook, Twitter, Instagram or Pinterest.