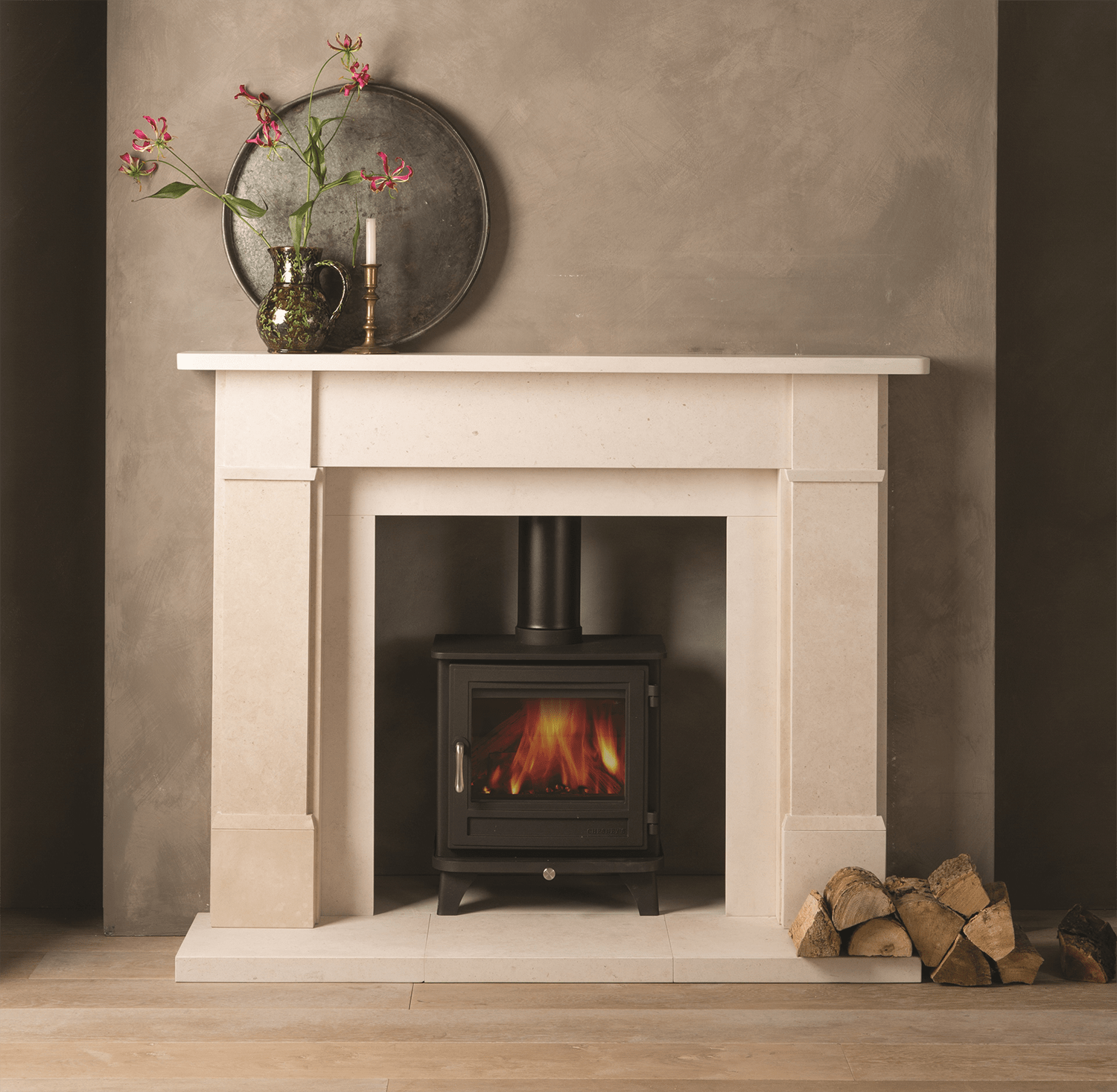 The Salisbury 5WS… probably the best wood-burning stove in the world
It's a bold claim for sure, but when it comes to finding a single wood-burning stove that is as flexible and offers as many meaningful benefits as the Salisbury 5 WS, we think we're justified…probably.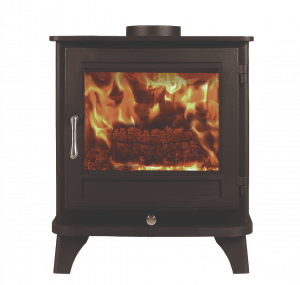 We all love a real wood fire. The sound, the smell and the lively flames create a very special atmosphere in your home. At Chesneys we pride ourselves in making stoves that not only create that effect but also look beautiful and work wonderfully well. The Salisbury delivers on that promise in spades.
First of all, it's a design classic, with a simple, timeless look that instantly demands to be the focal point in any room, be it contemporary or traditional in style. It comes in a wide range of colours including; original Black, Silver, Atlantic Blue, Sage Green, Parchment and Autumn Leaf, giving you the ability to integrate it perfectly into your chosen room design.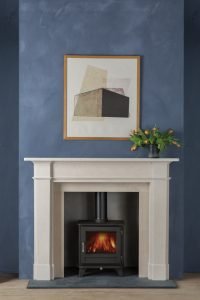 The 'flame picture' is a work of art in its own right. Visible through a large glass window, you will be captivated by your uninterrupted view of the flames while our air wash system ensures that, used properly, the glass will seldom need cleaning.
Its heat output is just as impressive, generating 4.8kw with a 75.3% Net efficiency Rating, meaning it can suit the full range of domestic settings, from ample sitting room to cosy snug.
The Salisbury 5 WS also boasts immaculate environmental credentials, not only meeting DEFRA exempt standards for use in smoke control areas, but also exceeding Ecodesign 2022 requirements, meaning that you can not only burn logs wherever you live in the UK but also ensuring you are future-proofed against further changes in regulation.
The build is to exacting technical standards; using 900 grade firebricks, a robotic welded firecube and a double burn system to ensure controllability, reliability and durability. The 10-year warranty reflects not only our own exacting manufacturing standards but also the unimpeachable quality of the high grade steel and cast iron that we employ.
And of course, Innovation comes as standard with the Salisbury 5 WS, as we offer an in-built 'direct air-feed' kit at no extra cost; a feature than many other manufacturers will charge extra for.
Yes, it's a pretty big claim, but don't just take our word for it.
Here are a few kind words offered by just a handful of the thousands of the happy customers who've reaped the rewards of choosing the Salisbury 5 WS… probably the best stove in the world.
–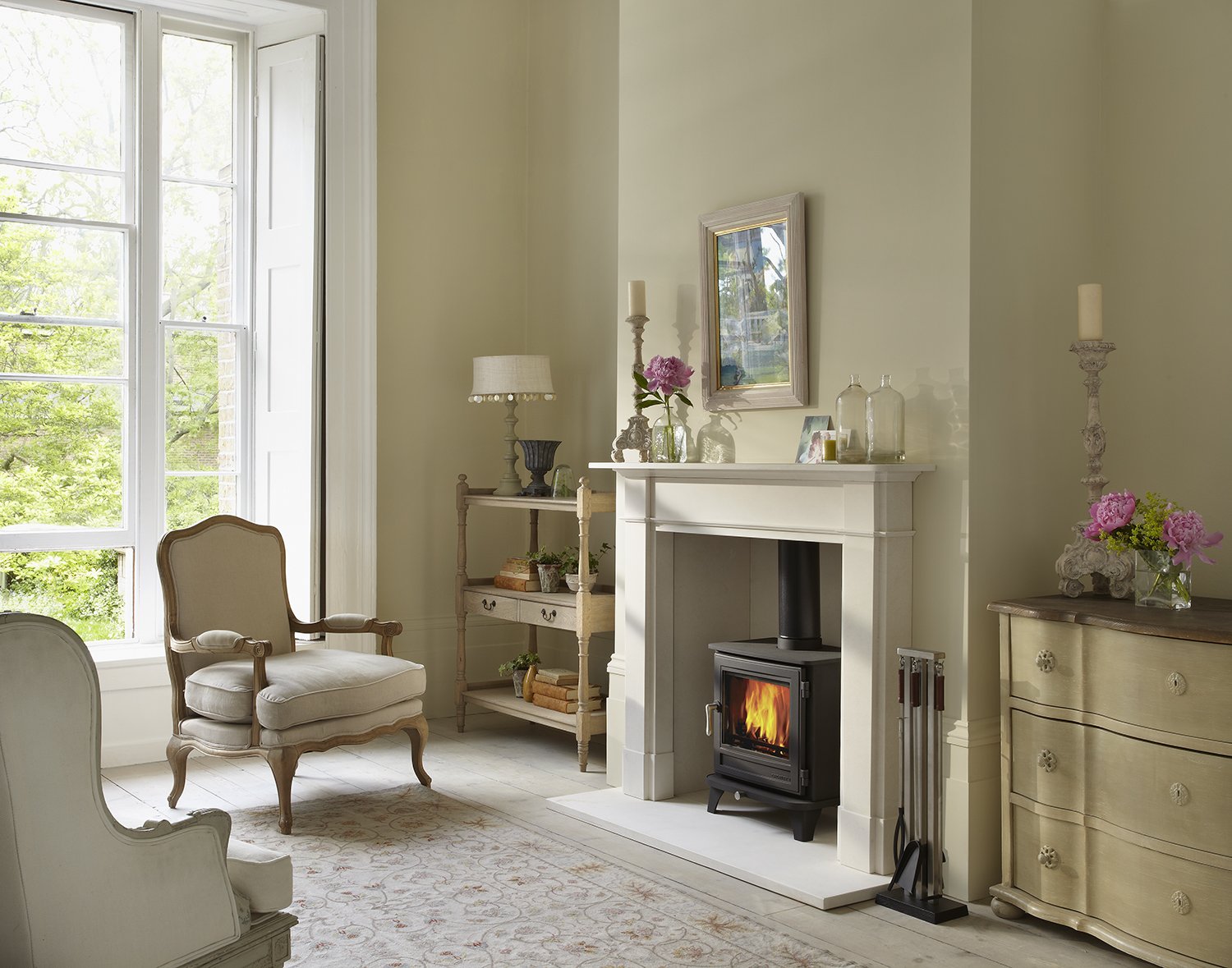 'It just looks so right. It is very sturdily built and is incredibly heavy! The handle is a work of art and the one simple air flow control makes using the stove a doddle.'
–
'Nice shape and big clear window. This stove is efficient, gives plenty of heat and lights very easy.'
–
'This is a clean and elegant looking stove, that fits equally well in a period or modern home. Very easy to fit and simple to light. Beautiful flame patterns. Love this stove. Love it. As first timers, we could have got it so wrong, but we really seem to have lucked out.'
For more updates follow us on Facebook, Twitter, Instagram or Pinterest.