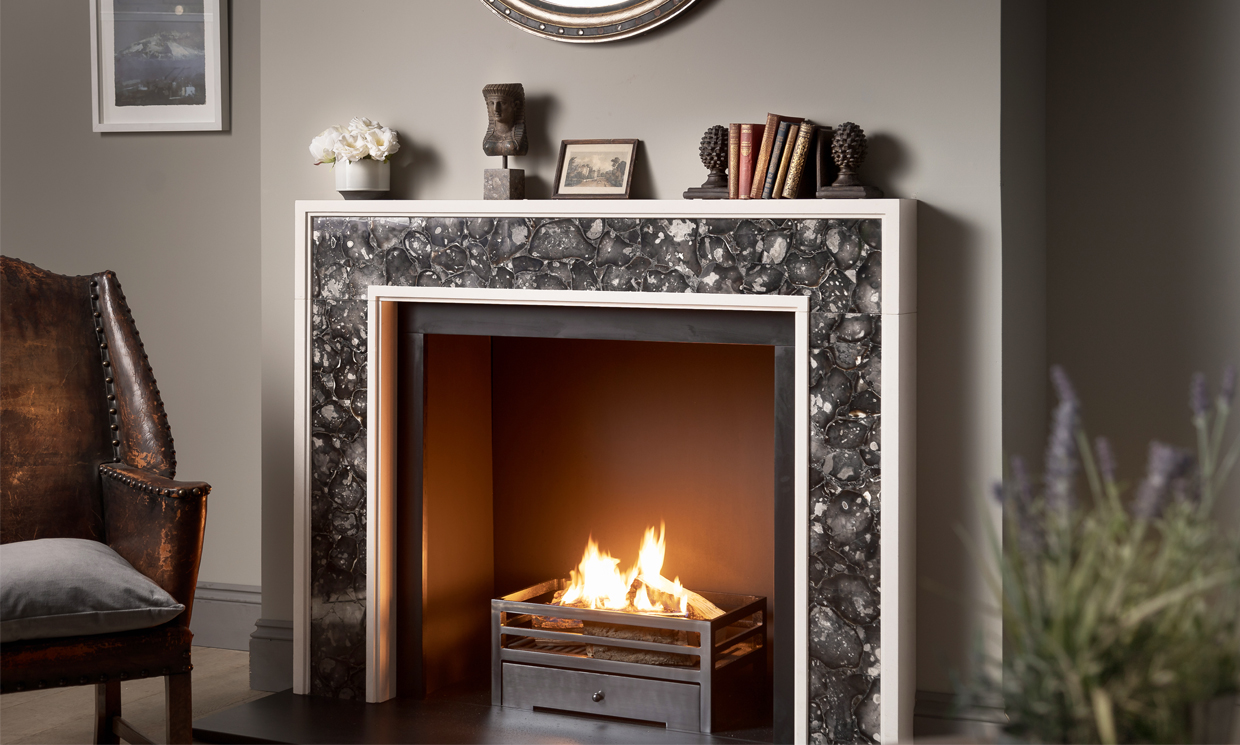 The Selborne by Steve Charles
The Selborne by Steve Charles

Chesneys are delighted to announced the launch of our new Selborne Fire Surround, designed by the inimitable Steve Charles, the rare decorative surfaces specialist.
Inspired by the view from his beautiful garden in the village of Selborne in the South Downs, a landscape peppered with evidence of thousands of years of flint mining, Steve had an ingenious idea. Not only is flint a beautiful material but it has also been associated with the creation of fire itself, since the stone age, and so the idea of a chimneypiece made of high polished flint, felt irresistible.
Steve has been renowned worldwide for years as a pioneer in creating surfaces by combining beautiful natural materials and exquisite craftsmanship. In this case collaborating with fireplace expert Paul Chesney and employing highly-skilled Indian craftsmen from Jaipur, enabled him to bring his idea to life.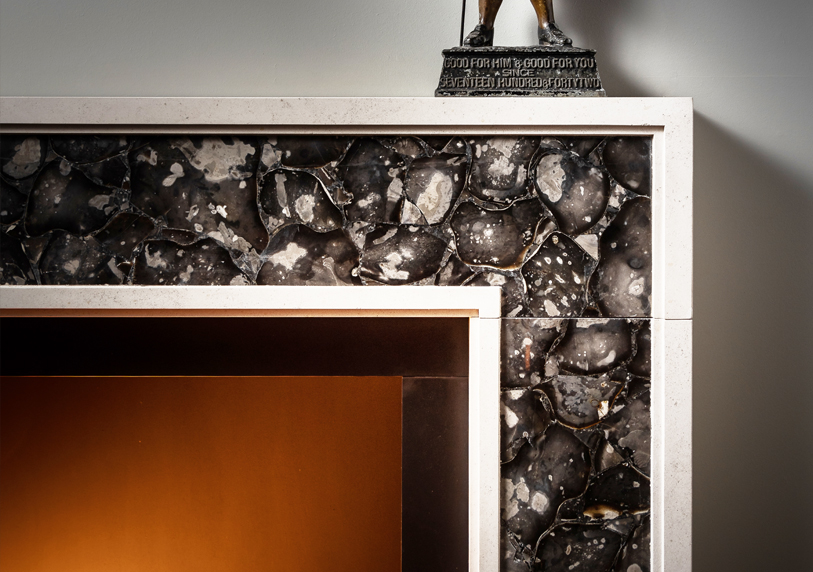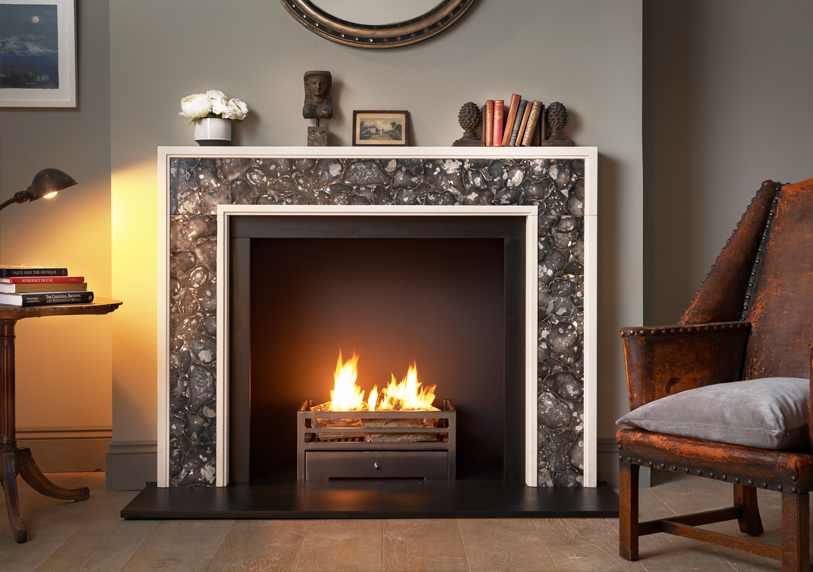 Small slices of flint were polished and veneered, before being seamlessly spliced together using a traditional Italian technique 'Comesso', derived from the better known Pietra Dura, a technique commonly seen in souvenirs from the 17th and 18th Century Grand Tours. The result, set in simple but striking panels of Portland stone, is an entirely new application for flint and offers a lustrous finish, full of movement, light and colour.
The Selborne is a marriage of ideas and materials; an entirely new application for a stone that has been in use for thousands of years, crafted by Indian specialists using traditional Italian techniques. Each surround is unique and will fit equally well into a traditional or contemporary interior.
Please click here to see the product, price and specifications