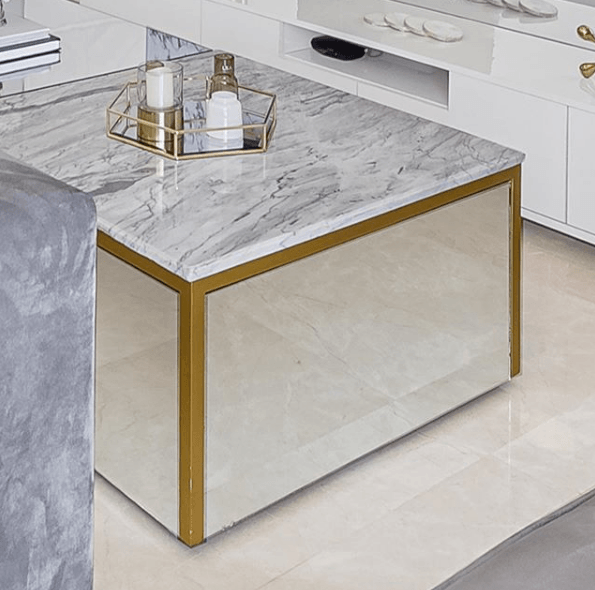 Top interior design trends to look out for in 2017
As always the design year started with the authority on colour, Pantone, announcing that the official colour of the year 2017 would be 'Greenery', a refreshing and revitalising shade of green which is predicted to lead the catwalk of colour this year in the interior design world. Since the announcement, several brands have introduced new products in the shade with vibrant velvet sofas, crystal clear vases and colourful cushions giving consumers the chance to incorporate this vibrant shade into their homes.

Whilst Pantone has spoken, there are a number of key new trends to look out for this year in terms of colours, metals, textures and crafts which will provide inspiration for those embarking on a new design project, those wanting to add subtle updates here and there and those who simply love to be in the know.
RAW WHITE
The design gods from up high have spoken and following a flurry of white ensembles sashaying down the runway in last year's S/S catwalk shows, 'Raw White' – aka the purest of the pure – will be a prominent aspect of interior design this year. With designers focusing on artisanal, hand-crafted pieces, the use of chalky and bone whites will emerge. A fire surround in solid white marble fits this trend perfectly; the bone white finish of the marble with little imperfections would make a stunning statement and is completely in vogue. Purity will always be a trend and the design world's love for white interiors will never fade.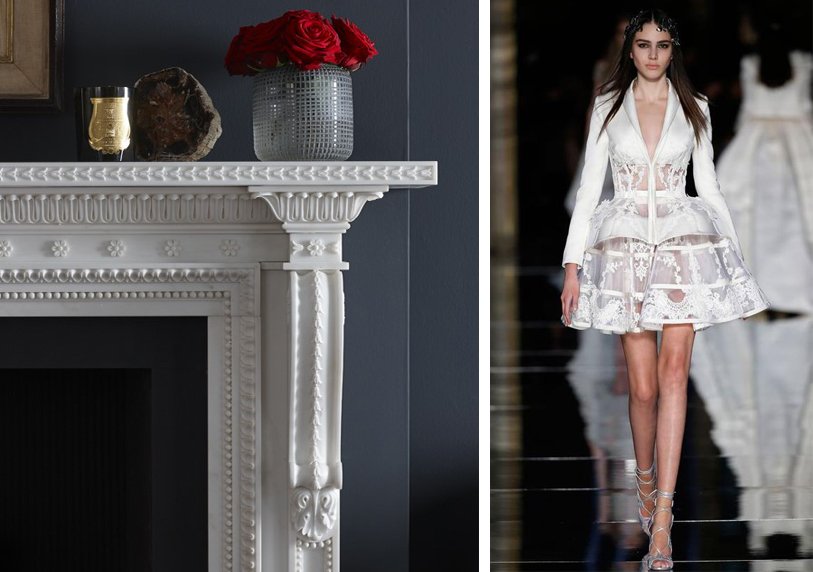 NAVY IS THE NEW BLACK
At the moment, it seems, blue is everywhere. Last year there was a renewed love for Royal Blue, seen on the catwalk and the high street. This year blue continues to reign with a darker, moodier shade coming into its own: navy. There has been a surge in popularity for navy kitchens, from the walls, to the floor and of course the cabinets. It seems that consumers have been embracing the shade like never before. Our showroom in Battersea was re-done last year and painted a deep Farrow & Ball blue and the result is fantastic. Navy is becoming a popular shade and will lend mystery to a space without making it feel small and overly dark – as black can sometimes do.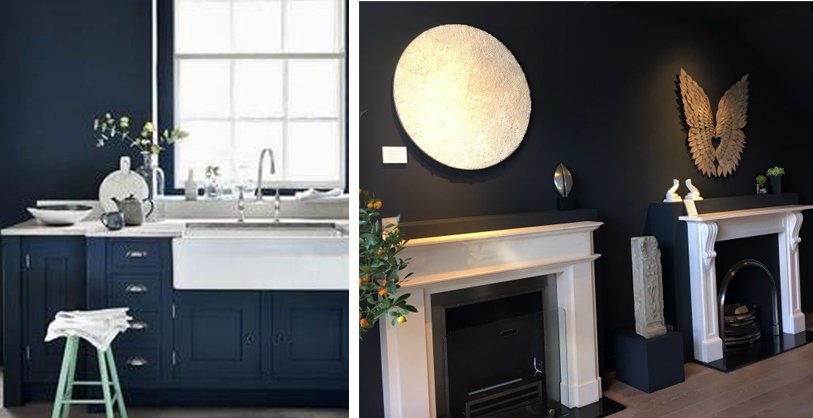 TEXTURE, TEXTURE, TEXTURE
Texture is coming back in a big way this year. With oversized coats and cardigans still proving popular in the fashion industry and now it is time for texture to make its mark on interior design. Texture can add so much to a design scheme, by lifting the final look and giving the room another tangible dimension. Pleating and folding in velvets and cotton as well as textures in fabric, wallpaper, light fixtures and brushed metal are being utilised, adding more appeal and a sense of comfort to the finished product. Many of the fire surrounds in our range display intricate carvings and symmetrical lines which are pleasing to touch and give each different design, distinction.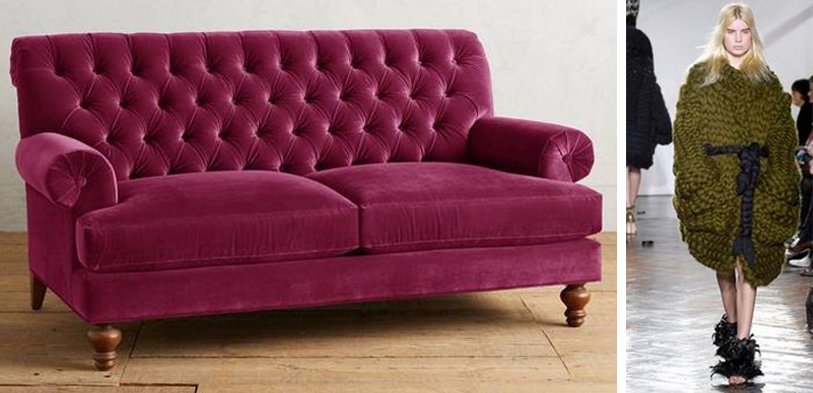 THE ART OF CRAFTSMANSHIP
The world has been obsessed with DIY for years and with so much inspiration on hand in the form of platforms such as Instagram, Pinterest and Houzz, consumers have of late been after quick and easy style solutions. It is predicted, however, that 2017 will be the year of the artisan with beautiful pieces which require skill and time being coveted. Consumers will look for the bespoke element in new items they purchase and will be willing to wait for something truly unique, hand-blown, carved, stitched or drawn. Expect the return of glass blowing, porcelain and incredibly woodwork – no more chunks of raw recycled wood.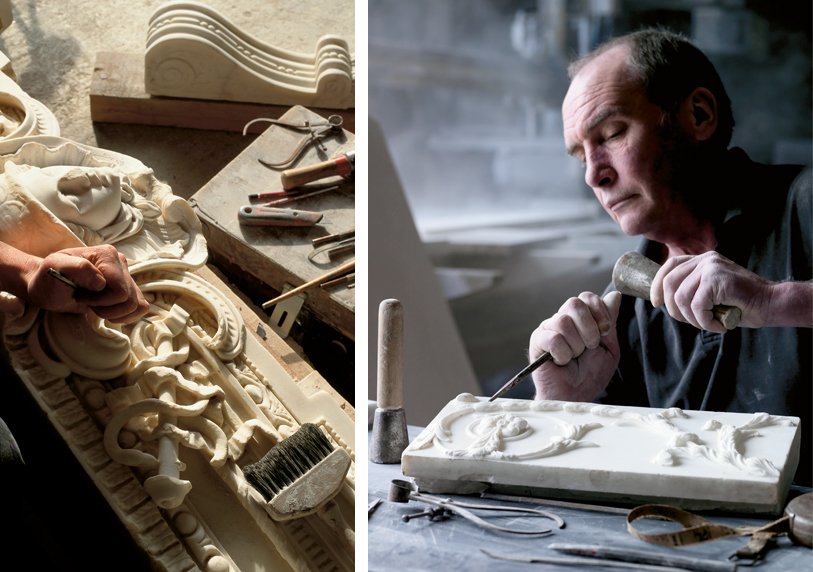 MARBLE AND BRASS: A MATCH MADE IN HEAVEN
Marble was a very popular trend in 2016 becoming fashionable not just in homewares but on tech accessories such as mobile phone and laptop covers (prints of course!). Marble is a popular choice for kitchen surfaces, bathrooms and of course fire surrounds. This year, young rising interior designers have predicted that the combination of marble and brass will be a hit. Mixed materials have been in vogue for a few years and this exciting new combination could take the interior design world by storm. Watch This Space…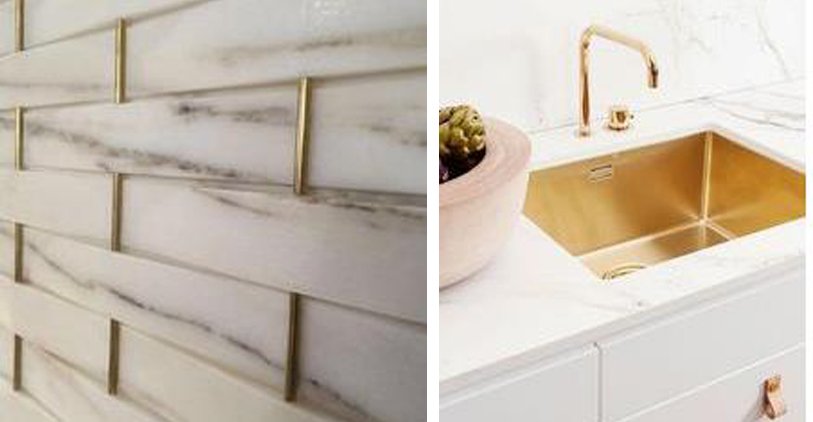 BRONZE BEAUTY
The popularity of using metallics in interior design is going nowhere and whilst last year's queen of metals, rose gold, is still hugely popular, the metal to look out for this year is bronze. Bronze is the metal to warm up a scheme with new designs for lighting, side and coffee tables, decorative bowls and general home accessories emerging on the scene.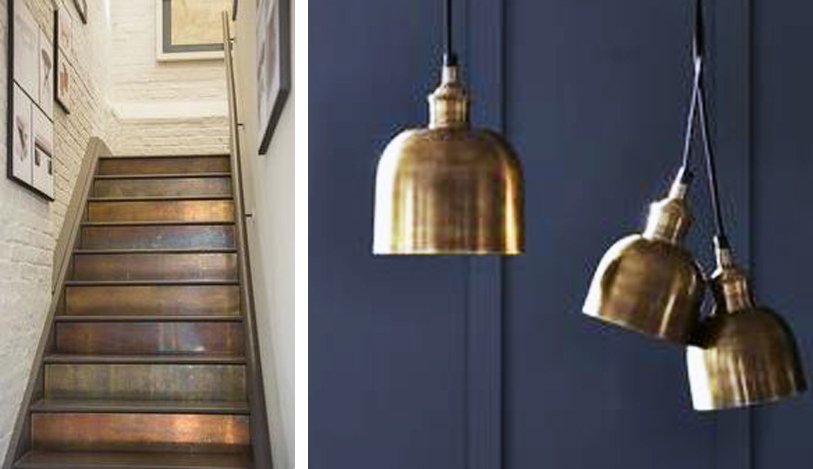 SUNNY YELLOW
Ever since the promotional pictures for La La Land appeared with actress, Emma Stone in that yellow sundress, the fashion world has been going 'la la' for the shade. As it would appear has the interiors world. Not only does sunny yellow compliment Pantone's Greenery, it is a cheery, eye-catching colour which is guaranteed to make a statement whether it is in the form of a few scatter cushions, daffodils placed elegantly in a vase or a pleated cotton armchair. The shade comes into its own with new contemporary graphics and inventive textures.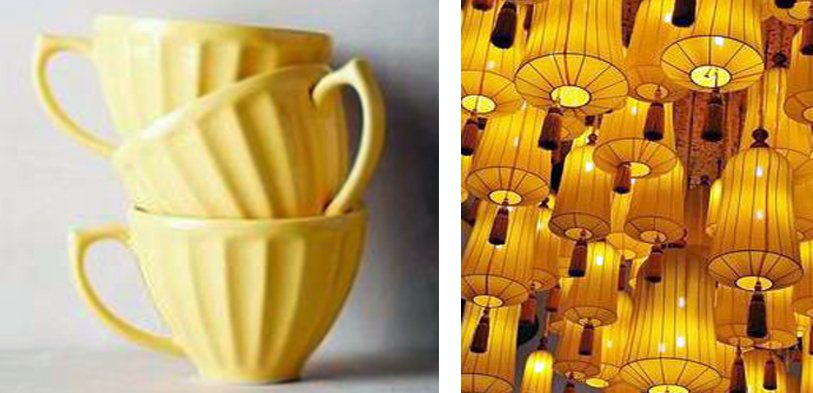 For more updates follow us on Facebook, Twitter, Instagram or Pinterest.