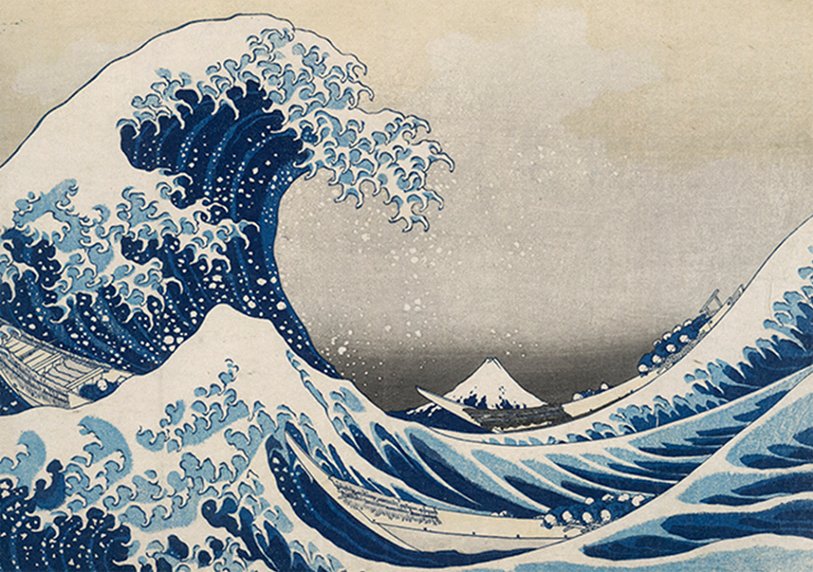 What's on in London
Exciting exhibitions currently on and on their way in London
With a new exhibition opening almost every week in our cultural capital, London, we have compiled a wishlist of the top ten shows which have caught our imagination and which we want to see right now, as well as the ones we will be reserving space in the diary for!
CHRIS OFILI: WEAVING MAGIC
Turner-Prize winner, Chris Ofili, has been commissioned by The Clothworkers' Company to work with the internationally renowned Dovecot Tapestry Studios to see his design translated into a handwoven tapestry; this work will be on show at The National Gallery, London, 26 April-28 August. British born artist, Ofili is best known for his paintings incorporating elephant dung; his work is often built up in layers of paint, resin, glitter and other materials as well, to create striking collages. This unusual technique has seen him rise to fame and after relocating to Trinidad in 2005, he began a series of blue paintings inspired by the Jab Jab or "blue devils" who featured in the Trinidad & Tobago Carnival. He created these pieces using a silver, acrylic background with layers of dark oil pigment on top. More recent versions of these works were shown at The New Museum of New York which were installed in a very dimly lit room, causing viewers to adjust their eyes to the darkness in order to see the paintings.
https://www.nationalgallery.org.uk/whats-on/exhibitions/chris-ofili-weaving-magic

HOWARD HODGKIN: ABSENT FRIENDS
Currently on at The National Portrait Gallery (until 18 June) is an exhibition by one of Britain's greatest artists, Howard Hodgkin. Known for his abstract works, Hodgkin sadly died last month, but his legacy lives on and this exhibition is the first of his portraits. Portraiture was a central preoccupation for Hodgkin and this aspect of his work is frequently overlooked. Hodgkin's paintings are characterised by rich colour, sensuous brushwork and complex illusions – more often associated with abstract works. Despite the abstract appearance of his materpieces though, he remained commited to the representation of people and and this exhibition is a real celebration of this aspect of his work. Emotions, relationships and the role of memory are rife in this exhibition – it is definitely one to see in London!
http://www.npg.org.uk/whatson/howard-hodgkin-absent-friends/home/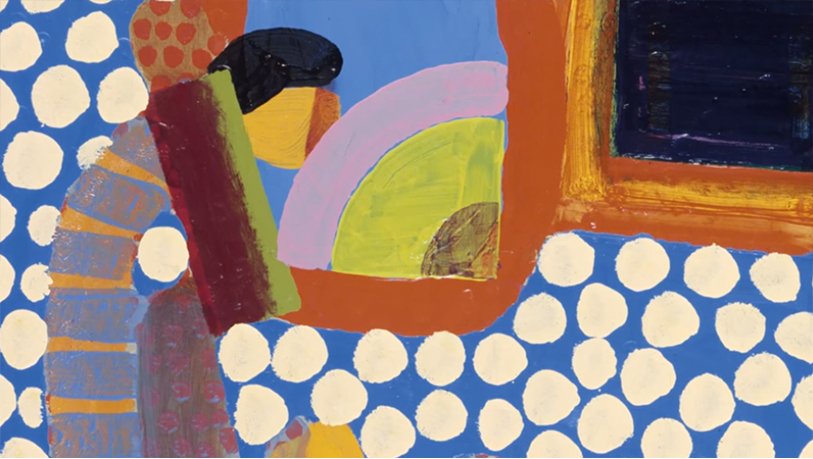 HOKUSAI: BEYOND THE GREAT WAVE
Experience the beautiful and sublime work of one of Japan's most influential artists, Katsushika Hokusai (1760–1849) at The British Museum, London, 25 May – 13 August. This truly is a once in a lifetime opportunity to see some outstanding examples of Hokusai's work. The show will include a selection of superb landscapes with the iconic Great Wave – itself part of a print series of views of Mt Fuji. Hokusai produced astonishing works throughout his life and the exhibition showcases his work from the last 30 years – when he produced some of his most memorable pieces. With exquisite depictions of flora and fauna, intimate scenes of fleeting private moments and a striking portrayal of supernatural creatures such as ghosts and deities, this exhibition will be a real insight into the artists's spiritual and artistic quest in his later years.
http://www.britishmuseum.org/whats_on/exhibitions/hokusai.aspx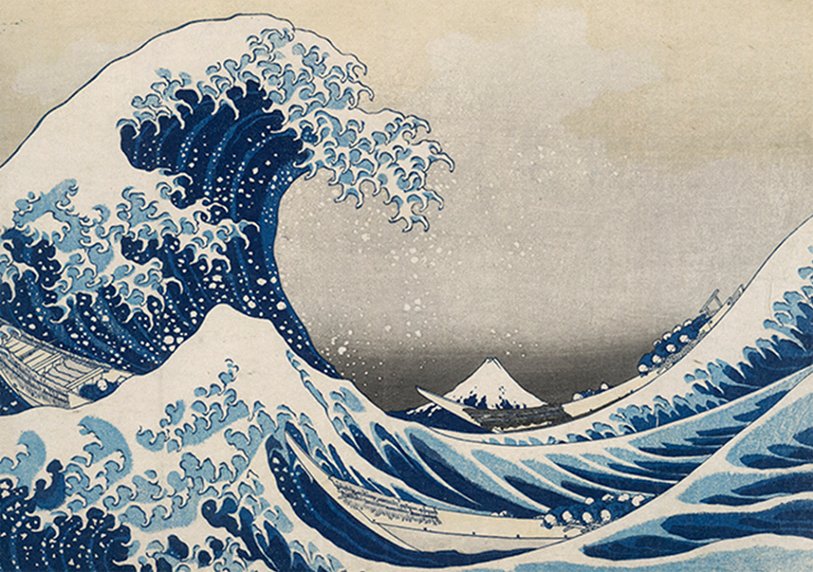 BALENCIAGA: SHAPING FASHION
The V&A Museum is one of the best places in London to gaze upon fashion through the ages, in their permanent fashion rooms, as well as the enthralling exclusive exhibitions which themselves hold serious fashion credentials. Everyone will remember their incredbily successful celebration of Alexander McQueen – Savage Beauty – in 2015 and before that there was an impressive exhibition of Hollywood Costumes which featured that Givenchy dress worn by Audrey Hepburn in 'Breakfast at Tiffanys' amongst other iconic getups. For 2017, the museum is offering an insight into the world of influential Spanish couturier, Cristóbal Balenciaga. From 27 May, the V&A will be giving visitors the chance to discover how Balenciaga's exquisite craftsmanship and innovative designs helped to shape modern fashion. The exhibition will include over 100 pieces crafted by 'the master of couture', his protegees and those modern designers following in his style.
https://www.vam.ac.uk/exhibitions/balenciaga-shaping-fashion
GRAYSON PERRY: THE MOST POPULAR ART EXHIBITION EVER!
From 8 June-10 September, The London Serpentine Gallery will be hosting 'The Most Popular Art Exhibition Ever' – according to Grayson Perry!  Perry, known for being one of the most astute commentators on comtempory society and culture, will present a major new exhibition of his work tackling one of his main concerns: how contemporary art can best address a diverse cross section of society. The show will include pieces in ceramics, cast iron, bronze, printmaking and tapestry. Much of Perry's work is controversial, daring and most importantly inspiring. These new works will touch on many themes including popularity and art, masculinity and the current cultural landscape. Will it be 'The Most Popular Art Exhibition' ever? Only time will tell…
http://www.serpentinegalleries.org/exhibitions-events/grayson-perry-most-popular-art-exhibition-ever

MARC QUINN: DRAWN FROM LIFE
For anyone who has not visited the iconic Sir John Soane's Museum in Lincoln's Inn Fields, there is an exciting new, visiting installation in this very special, historic setting. Leading British artist, Marc Quinn has created twelve scuptures, crafted from casts of Quinn and his muse, the dancer, Jenny Basket, in a series of embraces. Their interlinked arms appear to be fighting, loving, holding or supporting and these sculptures have been placed around the Museum amongst the incredible collection of objects already at home in this unique setting.  This exhibition is the debut show for these works, collectively entitled All About Love and will be on display until 23 September. The museum was formerly the home of architect Sir John Soane, it holds many drawings and models of Soane's projects as well as a collection of paintings, drawings and antiquities that he assembled.
http://www.soane.org/whats-on/exhibitions/marc-quinn-drawn-life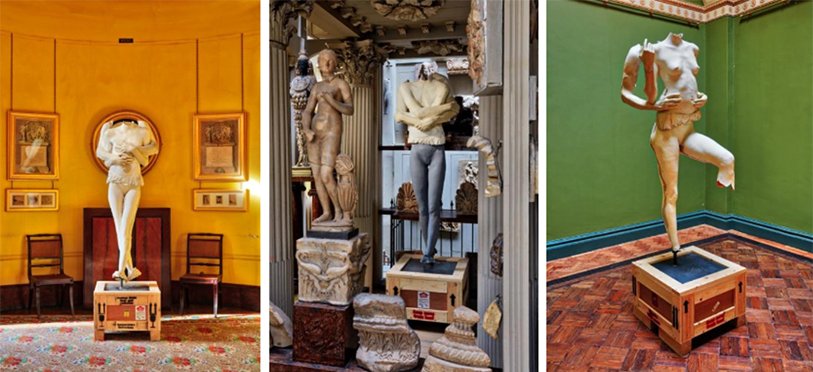 THE PINK FLOYD EXHIBITION: THEIR MORTAL REMAINS
Opening next month (13 May) at the much-loved V&A Museum is the first international retrospective of one of the most iconic and influential bands: Pink Floyd. The exhibition will take you through a spectacular audio-visual journey through the English rock bands' unique and astonishing worlds, chronicling the music, design and staging, from their debut in the 1960s through to the present day. Pink Floyd achieved international acclaim through their psychedelic music and we are in for a treat as the V&A curators have sourced extraordinary artefacts coveted by collectors and fans alike. Highlights include a flower petal mirrorball stage prop circa 1973-5, band face masks from 'The Wall Live', 1979 and a 'Tokyo-To', concert poster, Japan, 1972.
https://www.vam.ac.uk/exhibitions/pink-floyd

SARGENT: THE WATERCOLOURS
Watercolour lovers are in for a serious treat as the first UK show in nearly 100 years dedicated to watercolours by Anglo-American artist, John Singer Sargent (1856-1925), is coming to the Dulwich Picture Gallery (21 June-8 October). Celebrated as the portraitist of his generation, Sargent also devoted time to developing his talent in watercolour, undertaking several painting expeditions to Europe in the early twentieth century. This exhibition will  feature 80 dazzling paintings by this distinguished artist, demonstrating his technical brilliance and striking individuality as a crasftman. Sargent took inspiration from places he visited, from the extremes of the The Alps to the charms of Venice with all its architectural beauty.
http://www.dulwichpicturegallery.org.uk/whats-on/exhibitions/2017/june/sargent-the-watercolours/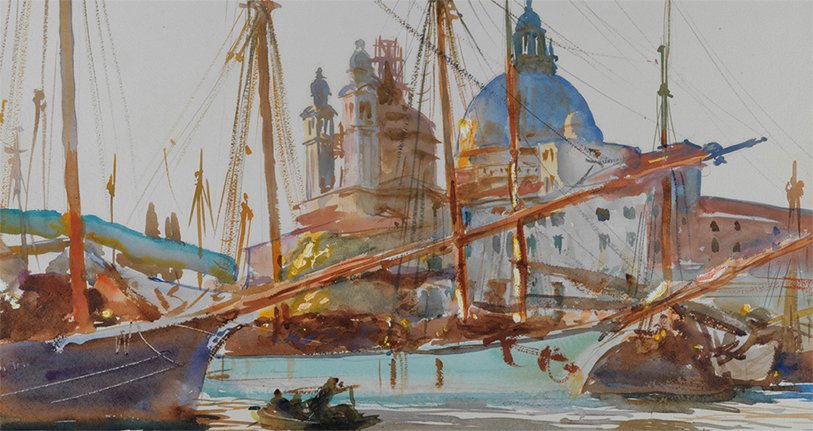 WILDLIFE PHOTOGRAPHER OF THE YEAR
Every year there is a new set of entries and of course winners of the prestigious Wildlife Photographer Award of The Year. The best part is that the Natural History Museum hosts the exhibition of the winning photographs and they are always unbelievable! This year's exhibition is already in full swing (until 10 September) and the highlights available online are enough to make you want to run to the museum at once! The exhibition features 100 astonishing images revealing the diversity of life on our planet, from urban foxes to mountain hares. The talent on show is always exceptional and this year's competition was the most competitive to date, attracting almost 50,000 entries from professionals and amateurs across 95 countries.
http://www.nhm.ac.uk/visit/exhibitions/wildlife-photographer-of-the-year-52.html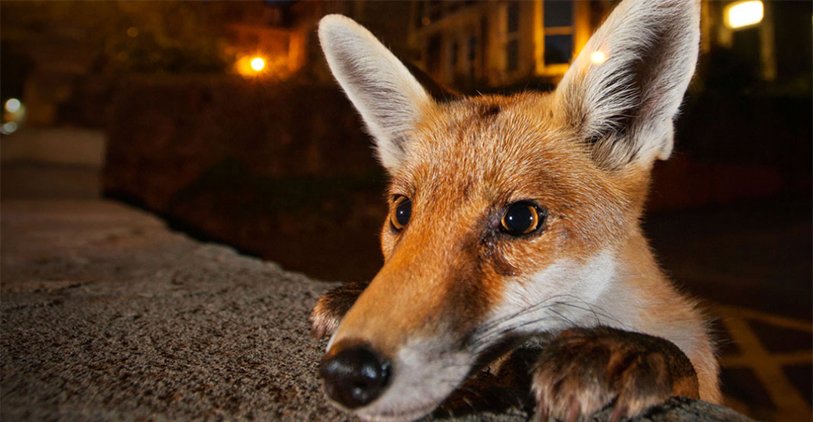 JOSEF FRANK PATTERNS: FURNITURE, PAINTING
The Fashion and Textile Museum on Bermondsey Street is a lovely little gallery which was the brainchild of the inimitable Zandra Rhodes. It is currently holding the first ever exhibition in the UK of textiles from Austrain architect, Josef Frank. The show highlights Frank's vibrant fabric designs, designs for Swedish Interior Designers, Svenskt Tenn, as well as some of his previously unknown watercolours. The exhibition will be on until 7 May.   

http://www.ftmlondon.org/ftm-exhibitions/josef-frank-patterns-furniture-painting/