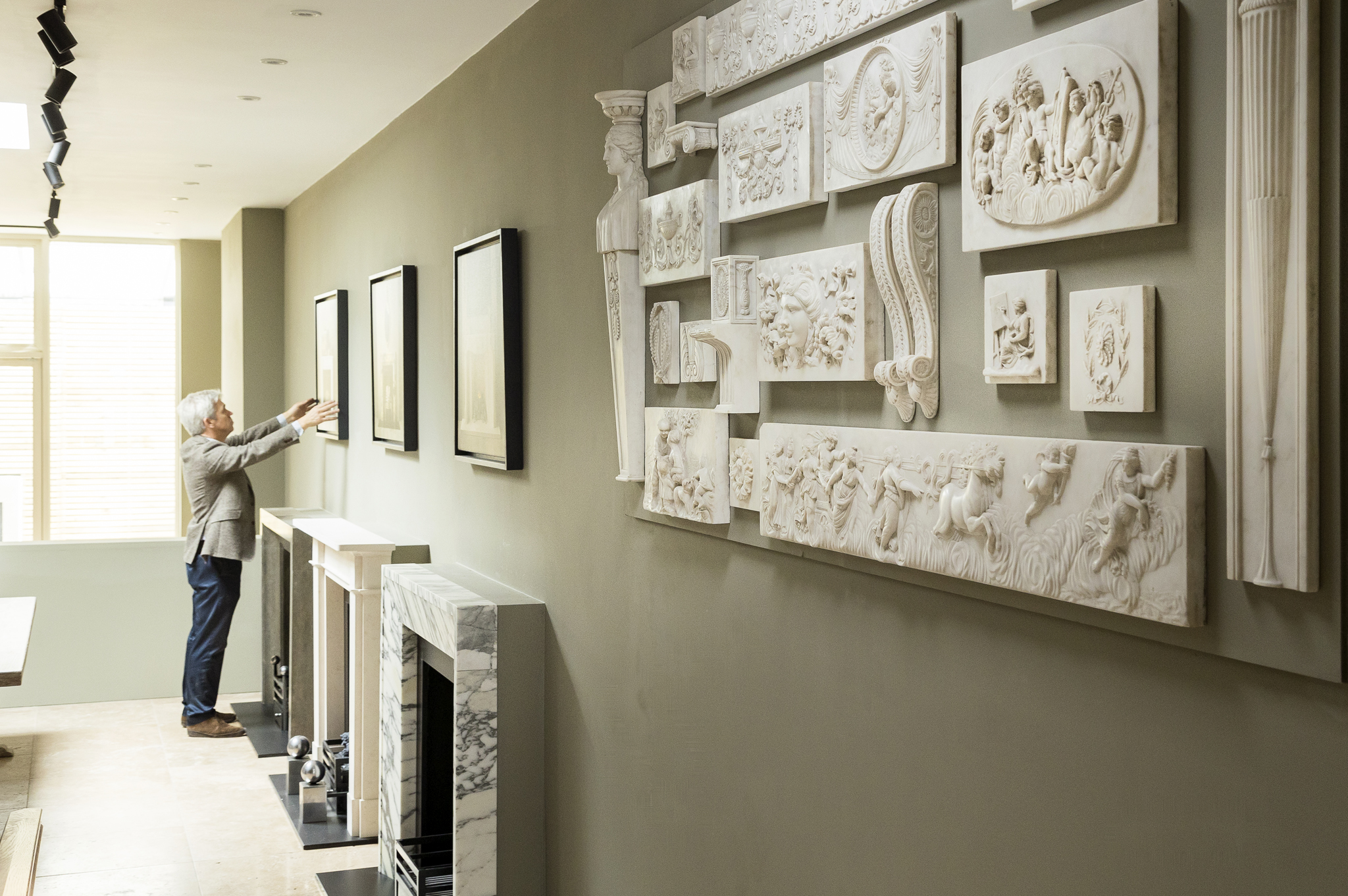 Chelsea Design Studio opening December 2nd – Why Chelsea, Why now?
Chelsea Design Studio opening December 2nd – Why Chelsea, Why now?
Chesneys have been working with the Interior Design community and their customers for more than 35 years and have done so successfully from our Battersea and North London showrooms. Designers, in particular, were at that time spread across London and although there has always been a concentration in the middle and south western parts of town, geography was not as important as it is today.
Over the past decade or so however, the picture has changed and partly with the success of the Chelsea Harbour Design Centre and Design Quarter, as well as the growth of the Pimlico Square community, we knew the time to open in Chelsea had arrived.
The new showroom at 570 Kings Road is called the 'Chesneys Design Studio' and not only features an array of the most relevant products but also offers a great working environment, a fully stocked 'materials' room and our unique 'Video Design' suite, a video selection experience that can be enjoyed in-store or remotely, via video-conference.
Great settings in beautiful materials
The combined displays at Chelsea will be the most exciting we've ever put together in a single showroom. As well as some of our most popular surrounds; the Metro, Langley, Burlington and Devonshire, we also have some stunning new designs including the big hit of 2019 the Scarpa and the Selborne, a brand new piece developed specifically for Chelsea.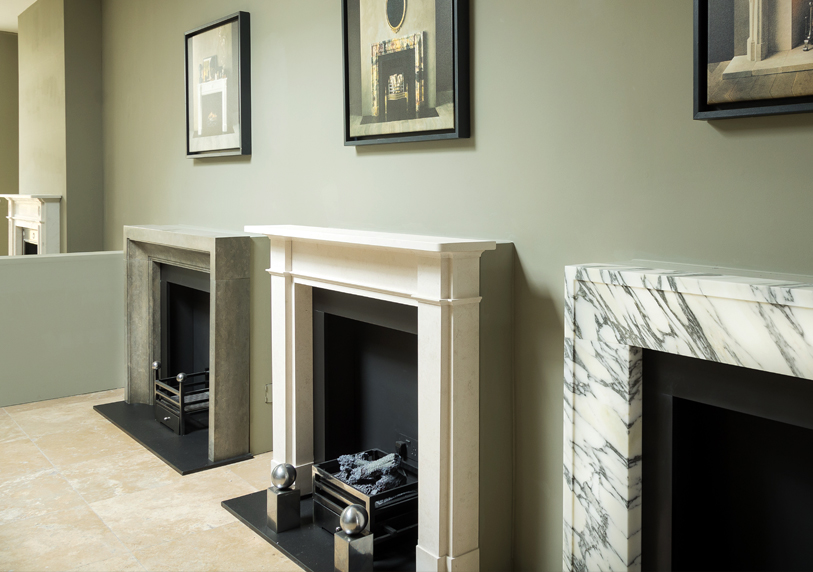 The Scarpa (L), The Devonshire (Centre) and the Metro (R)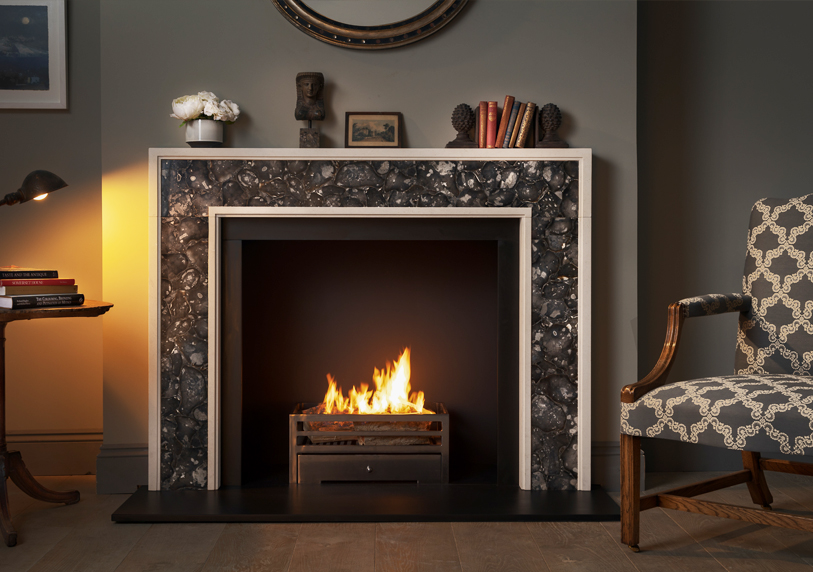 The Selborne
The materials on display are even more exciting, with a whole array of unusual and beautiful marbles complemented by detailed, thought-provoking interiors and slips including herringbone, faux gold and reeded fibre. The display is a feast for the eye but also will hopefully create debate, highlighting just what can be done with imaginative use of special material.

From left to right, The Stirling in Nero Marquina, The Mansfield, The Clandon and The Burlington