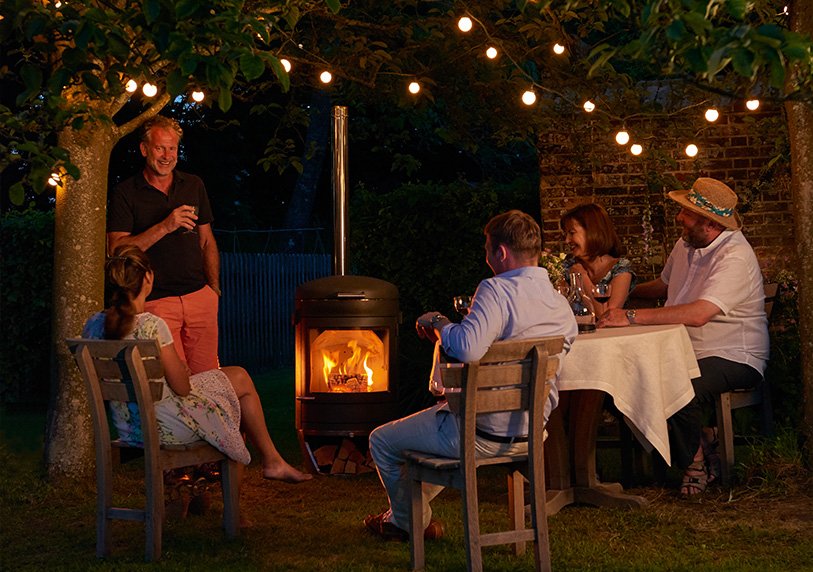 News
BBQ heaters are the future of outdoor heating
Outdoor heaters such as fire pits and chimneys have been used for cooking and domestic heating for generations, and we love them. Though their usage has shifted from the heart of the home to outdoor leisure, they've remained hugely popular.
These time-honoured methods of eating and heating owe much of their enduring popularity to their primitiveness; the link to the past is part of their charm. However, as is true of most ancient technologies, chimneys and fire pits have both been far surpassed in functionality, versatility and eco-friendliness by more recent inventions — despite their chic designs.
As such, if you're the sort of person who'd be inclined to choose a road bike over a penny farthing, or a tumble dryer over a mangle, you might be interested to read on.
Introducing the Outdoor BBQ and Stove
A warm, well-fed guest is a happy one — a perfect example in why we love to host. However, when was the last time you actually got to put your feet up during one of your garden parties? Guests can get cold easily, barbecues need constant attention, there's always something that needs doing and attending to.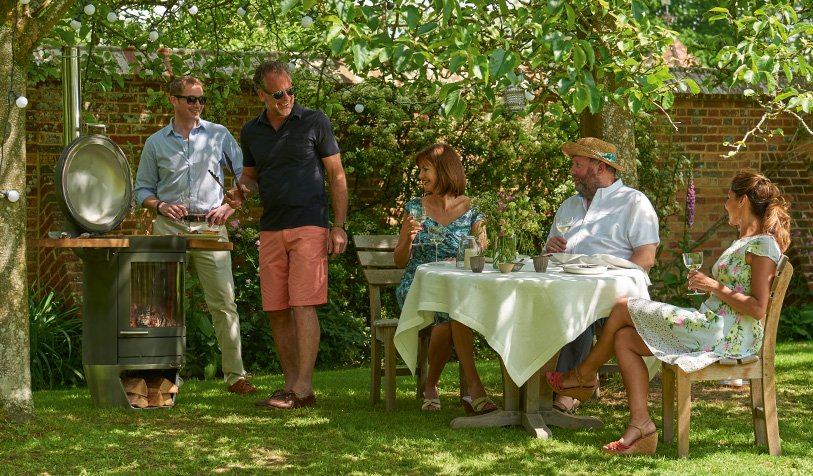 Pictured above is Chesneys outdoor BBQ Heat & Grill — one of four barbecue heaters from our Outdoor Collection. During the design process for this range, our core goal was to help you provide a brilliant hosting experience, but one that you can also enjoy yourself. As such, our outdoor BBQs allow you to cook your guests' food in a myriad of different ways — from grilling to roasting — before being able to keep them cosy warm when the sun goes down. With a single stove, it radiates warmth in all directions, or channels it upward to a removable grill. This device is our new innovation; an RHS Chelsea Flower Show Garden Product of the Year 2018 Finalist; designed to enhance your outdoor living experiences.
Combining a BBQ and a Stove in one unit is better for your guest and the planet
You might be asking: why combine the functions of a barbecue and a heater into a single unit? There are two reasons. On the one hand, it allows for a beautiful design fit for any statement garden, and practicality on the other.
Traditional outdoor heaters like fire pits and chimneys have that sole function: heating. They're very good at it too, but using a barbecue heater means you'll have just one fire to start — and a single, unshifting focal point for the day.
It means less time spent cajoling coals and uprooting guests, and more time relaxing and playing the host. This all adds up to better entertaining in our eyes.
There's also a clear environmental benefit to consolidating luxury outdoor heating and cooking. Imagine the savings that could be made in manufacturing and fuel usage, were every garden party aficionado to opt for a barbecue heater.
Aesthetes too may see the benefits. Replacing a number of eating and heating devices with one of our Outdoor BBQs creates that balance between the artfully manmade and the natural which marks out the very best gardens. You still get that primal connection with the flickering flames through the heater's window, but with the quality assurance and design of a Chesneys product. That is something we are very proud of.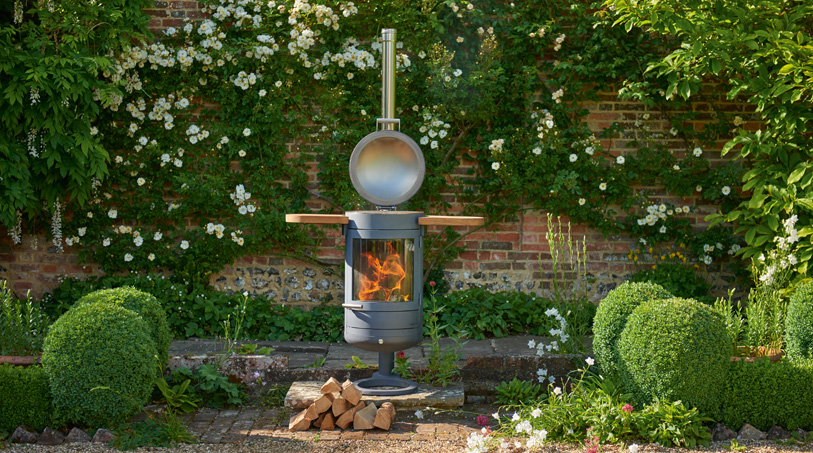 COMBI