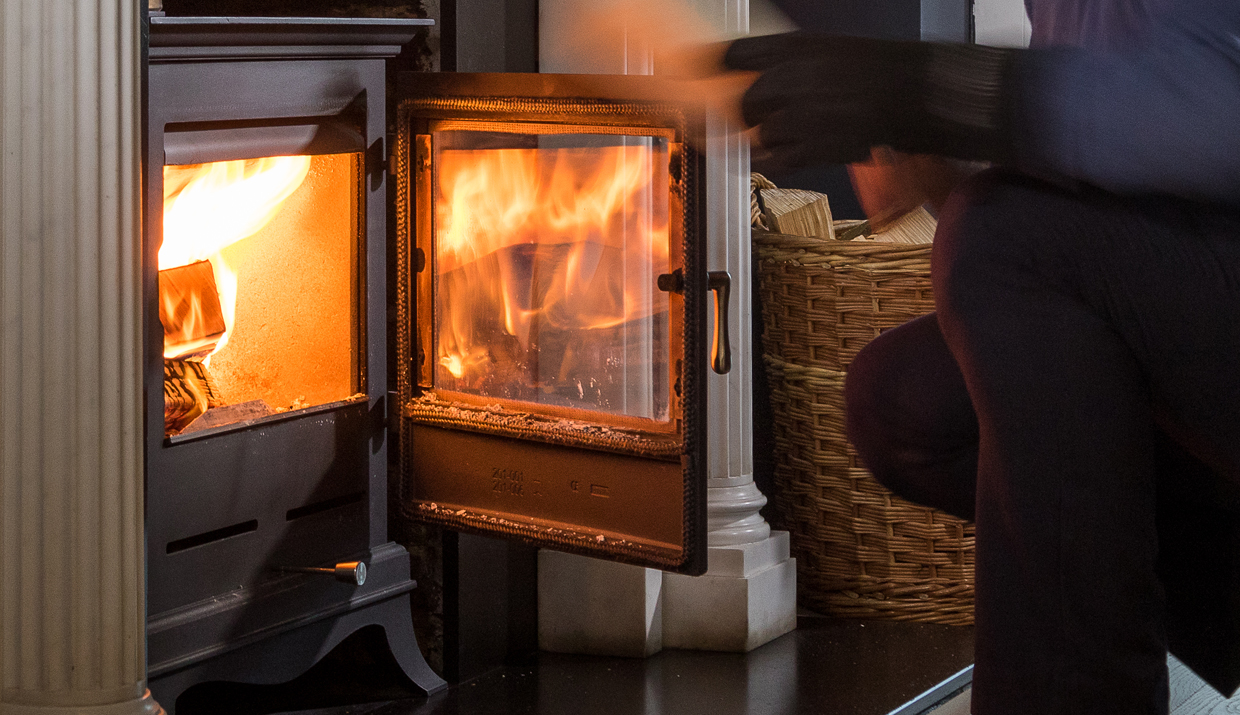 Will wood burners be banned?
Most people will have read or seen something in the media about wood burning stoves over the past few months.
Some of the coverage has been fair and well informed but a lot has been alarmist and misleading.
Just one example of this was an article The Guardian newspaper published recently stating, and I quote exactly, that "wood burners are in effect to be banned in new and refurbished homes in London". The article, and many others with similar headlines, are referring to the Air Quality Neutral Planning Guidance introduced by The Mayor of London, Sadiq Khan in February of this year. What the Planning Guidance in fact said was that new large-scale developments must improve air quality with developers being required to consider air quality at every stage of the design process. " The guidance does not apply to private householders wanting to install a stove or to small-scale developments – so the Guardian journalist either failed to read the Planning Guidance or worse, willfully misinterpreted it in search of a sensationalist headline.
Understandably people are confused and concerned by this type of reporting so we thought it would be helpful if we provided a clear and accurate explanation of key aspects of the wood burning debate.
I'd like to start with the current rules and regulations affecting the sale and manufacture of wood burning stoves.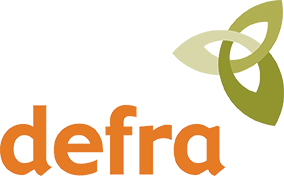 Let's take smoke control areas first.
Many towns and cities are designated smoke control areas by the Government and it is illegal to use an appliance that emits a substantial amount of smoke from a chimney in these areas. It is legal to sell and use a wood burner in these areas but only if it has been tested and meets the standards for efficiency and emissions that DEFRA (The Department for Environment, Food and rural Affairs) prescribes. DEFRA publish a list of all those appliances by model and by manufacturer that have been approved for sale. These are known as exempt appliances.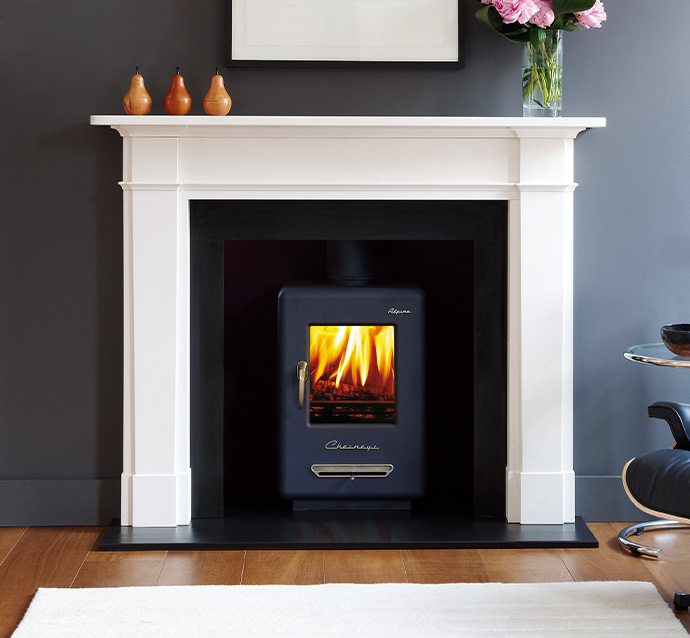 You may have heard about Eco-design stoves.
EU legislation requires new solid fuel burning appliances (including wood burners) to meet minimum efficiency standards and maximum emission limits before they can be legally sold.  Although the UK is no longer a part of the EU, it is committed to this legislation and Ecodesign standards were introduced for all new stoves in January 2022. Unlike the DEFRA scheme these standards apply to Stoves wherever in the country they are sold and installed.
Finally, an independent certification scheme was launched in 2020 known as TheClearskies scheme.This is administered by KIWA, an accredited test laboratory and certification body. Under the Clearskies scheme wood stoves are given different ratings dependent on their performance. A stove designated Level 5 will have emissions that are 30% lower than an EcoDesign stove and a higher level of efficiency.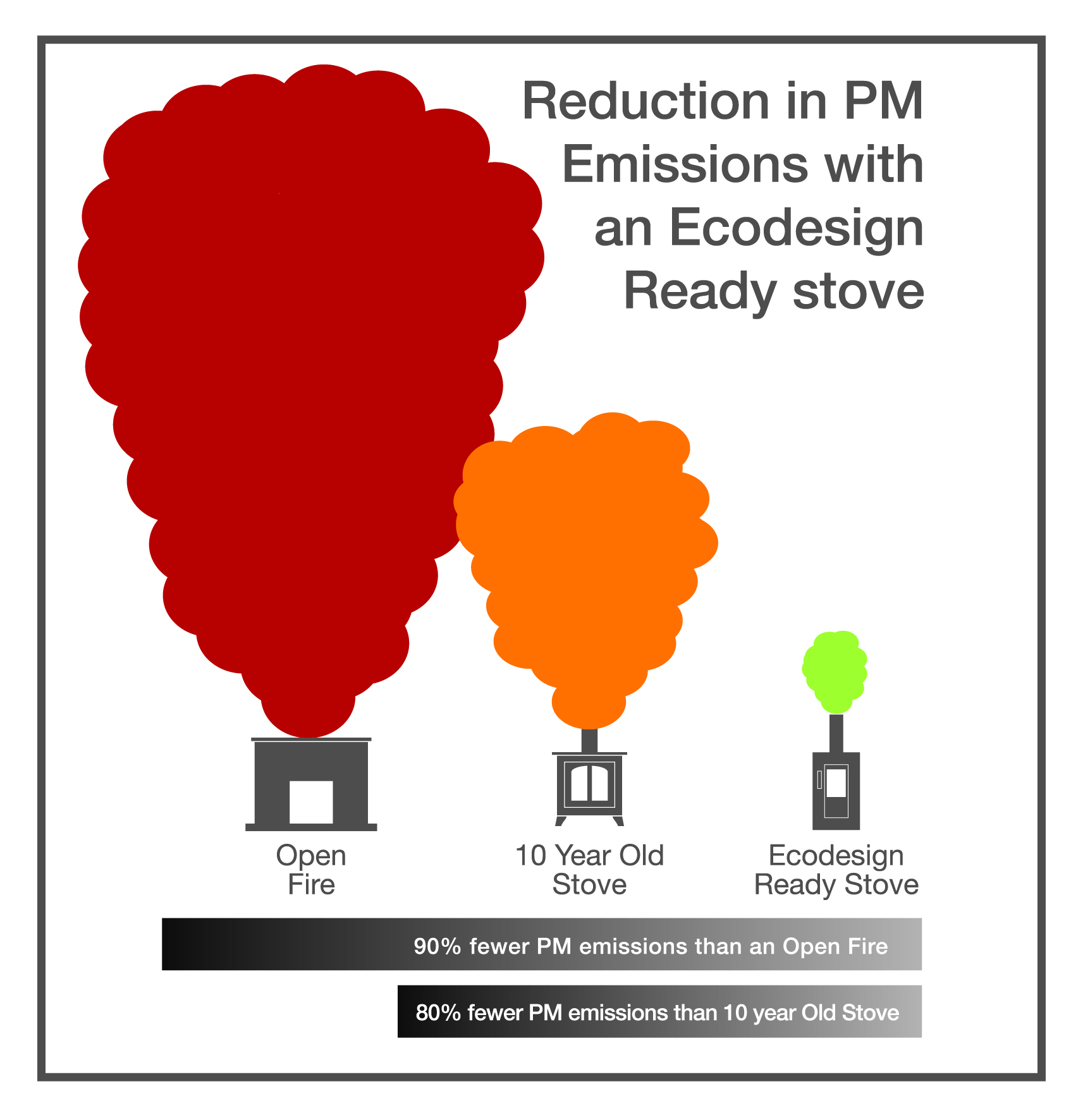 I'd next like to explain what is meant by emissions. A few years ago, the primary measure of a stove was its efficiency. Emissions were a consideration