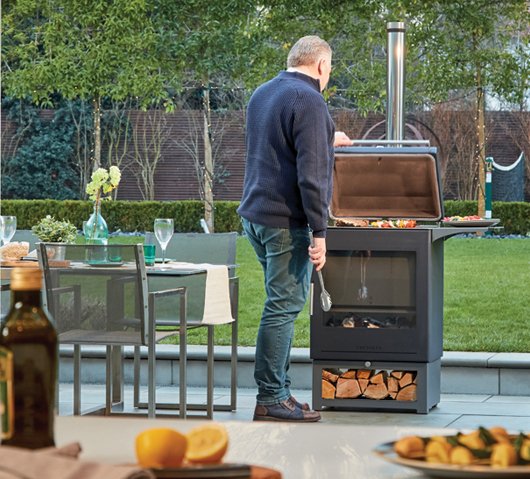 News
Barbecues: how to use HEAT all year round
When summer cools into autumn, or spring isn't as hot as the forecast predicted, two things we all miss are al fresco cooking and warm sunshine. It's not all bad news though, as crisp autumn air and spring blusters simply present a different way to enjoy the great outdoors. Happily, with the help of a heater barbecue, you can enjoy the outdoor living experience right through to winter and spring. It's one of the reasons why we made HEAT. Here's how.

Bring the entertainment outdoors
Heater barbecues provide a completely different outdoor eating and heating experience than your standard barbecue. Imagine a blazing campfire, but completely weatherproof and built to last; something that most outdoor heaters aren't designed for, unfortunately. In heating mode, a well-crafted barbecue heater can emit up to 700 degrees of radiant heat by burning wood fuel in their sealed metal chamber. Providing enough warmth for you, your friends, and family to gather around on a breezy evening. You can still enjoy the best parts of alfresco dining year-round. Maybe just enjoy it under a gazebo: you can never be too prepared for a potential downpour in the UK.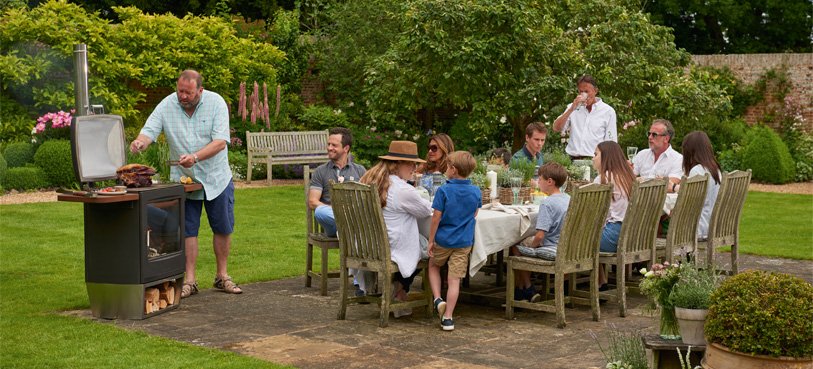 Seasonal cooking with HEAT
As much as we love the summer heat, no home cook can ignore that a change in season brings a tremendous windfall of new, exciting seasonal produce. Not only does this create the perfect outdoor eating opportunity, but it also means that barbecuing isn't limited to summer alone.
As the host, it's your job to take advantage of this bounty. For the most delicious food possible, the best chefs design their menus around the ingredients and cooking techniques that suit the season. When there's a chill in the air, warming dishes and hearty showstoppers like a side of home-smoked salmon, sticky pulled pork, or a slow-roasted root vegetable tagine sprinkled with pomegranate seeds are just a few mouthwatering examples of what to prepare for hungry guests.
For dessert, why not try this recipe for roasted apples with raisins and pecans, a proven hit with autumnal audiences. Core the apples and fill with chopped pecans and raisins, before placing them on the grill of your Chesneys barbecue heater. Roast with the lid down for 35-40 minutes, turning occasionally. The preparation process is a simple solution for busy hosts who want to impress. A sure-fire hit with the kids too for Halloween or Bonfire Night.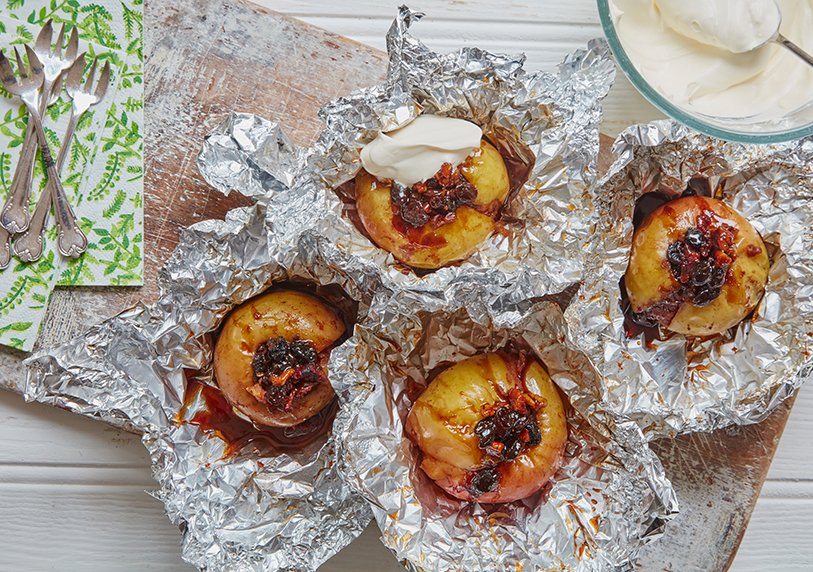 Will rain stop the party?
Cooking outdoors has always been hampered by bad weather, which extinguishes the cooking process and can scupper your party plans. With this in mind, we'd always recommend investing in a barbecue that guards against even the most extreme wind, rain and cold. The sealed chamber built into Chesneys heater barbecues will channel heat to the cooking surface, unaffected by the outside weather.  Additionally, ensuring that your cooking surface has a lid not only keeps the elements at bay, but also allows for a wide range of cooking techniques. From smoking to roasting. And if it gets a bit chilly, the built-in heater will help to keep you toasty while you're busy cooking. So for outdoor cooking all year round, a heater barbecue can help you to serve up the best smoked, roasted or grilled seasonal dishes.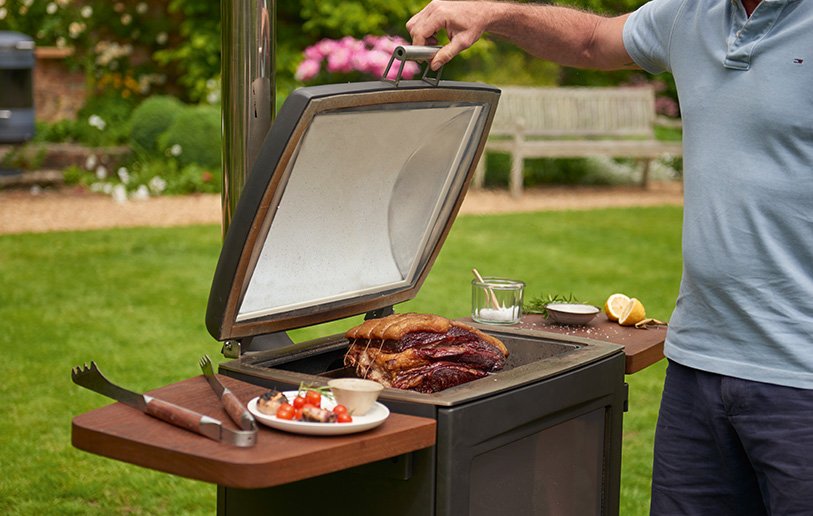 Barbecue year-round for good food and better memories
Why cook outdoors, even when summer's over? It's simple. There's no better way to enjoy Britain's natural beauty for more of the year. According to research from Cyclescheme, the average Brit spends under an hour a day outdoors from late October until spring. This yearly hibernation affects our productivity, mental wellbeing and vitamin D levels. No wonder many of us feel blue during the winter months. Instead, combat the winter blues with memories. Run inside and grab the hot chocolate and blankets and gather around a warming fire. There are a number of ways to recreate the cosy night in, outside.  The radiant heating capabilities of a heater barbecue will helps breathe some fresh air into this unhealthy pattern — and there'll be no need to feel chilly while you're at it.
If you'd like to learn more, why not take a look at our HEAT collection of heater barbecues? They'll keep you warm when it's cold, and food lovers can explore a wide range of cooking techniques for all kinds of seasonal produce. The perfect tool to bring the indoors, outside.

Back to Outdoor Living News