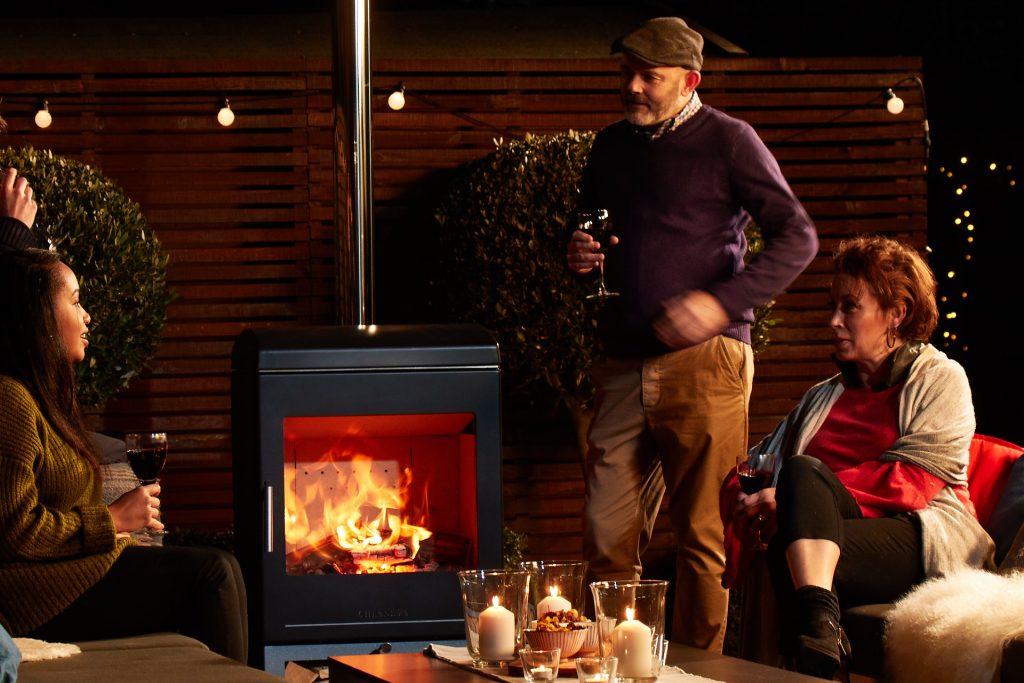 News
Hygge and Lagom gardens: bringing the cosy night in, outside
Making the most out of your outdoor living spaces is important — so why spend time and attention creating a beautiful garden, only to step inside as the night draws in? Instead, wake your garden from hibernation early, and enjoy the beautiful outdoors during the breezy evenings. Introducing Danish and Swedish design philosophies of hygge and lagom can add a touch of 'cosiness' to your outdoor spaces, helping you to create evening gatherings to remember. So switch off the television and grab your blankets, because these simple steps will help you to create the perfect cosy night in, outside.
Why introduce lagom and hygge into your garden?
The outdoors can be a great alternative place to 'chill out' with family and friends – and that's what hygge is all about. Pronounced 'hoo-gah' this Danish import inspires people to create a warm, cosy, ambience to a room, before kicking back with a cuppa, warm socks, and a crackling fire to spend time with loved ones. It's a great way to spark joy during the darker, colder months, and is a great excuse to spend quality time with friends and family.
The principles of lagom – pronounced laah-gom – inspire us to refind balance in our lives, taking care of our wellbeing, and cherishing ourselves by stepping outside into nature – which can be difficult when you're bogged down by the winter blues. Smartphones and televisions are convenient and can be a lot of fun, but there are times when everyone can benefit from 'switching off.' All you need are the right tools to keep everyone cosy, fed, and warm in your outdoor haven.
First, create a cosy nook
Hygge is all about creating a nest for yourself and those you love, so for your outdoor winter snug, the smaller your space, the better. A balcony or small garden works great, or for bigger plots, concentrate on creating a small nook that'll be easy to decorate and, most importantly, warm. Arrange seating so that everyone is facing each other, and there's room for a table in the middle for comforting snacks and warming drinks. When adding some Scandi style to your garden — the key is in the little details. Tealights, lanterns and wood-scented candles are ideal for setting the mood, and introducing soft furnishings in chevron can add a touch of the Alpine lifestyle.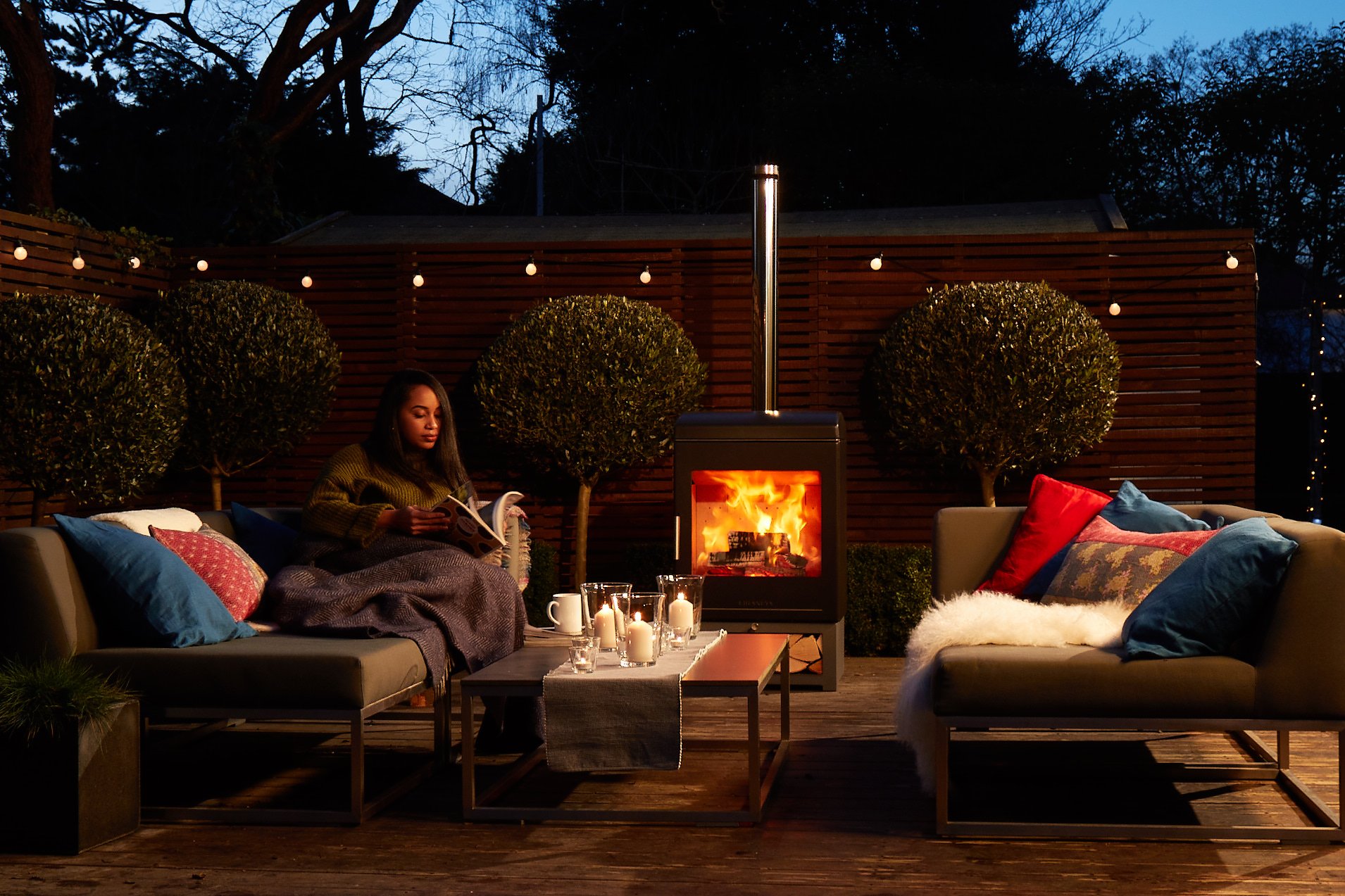 Protect from the elements
The Swedish philosophy of Lagom inspires people to slow down and enjoy the great outdoors. Crisp, fresh air is not only a good health tonic, it also creates a fabulous ambience for your gathering. However, no one enjoys being outside in the rain, so ample shelter is key. A gazebo or sturdy parasol may be enough in the spring, but for the unpredictable British rain, our favourite fixture is a pergola with glass fittings in the roof. Views of nature, the stars, and sunlight spill through the openings in the roof, while you're fully protected from any unpredictable weather. Even if it does begin to rain, the gentle pattering sound will create a soothing atmosphere — the perfect background noise for a cosy night out.
Wrap up warm
Before your guests arrive, it's time to make sure all outdoor furniture is dry. Soften up your seating area with plenty of woolly or faux fur throws and cushions, to create a welcoming nook that guests can't help themselves from bundling up in. For a simple but sweet touch, there's nothing more hygge than passing extra hot water bottles and blankets around, so even when the sun sets early, your guests will stay extra toasty.