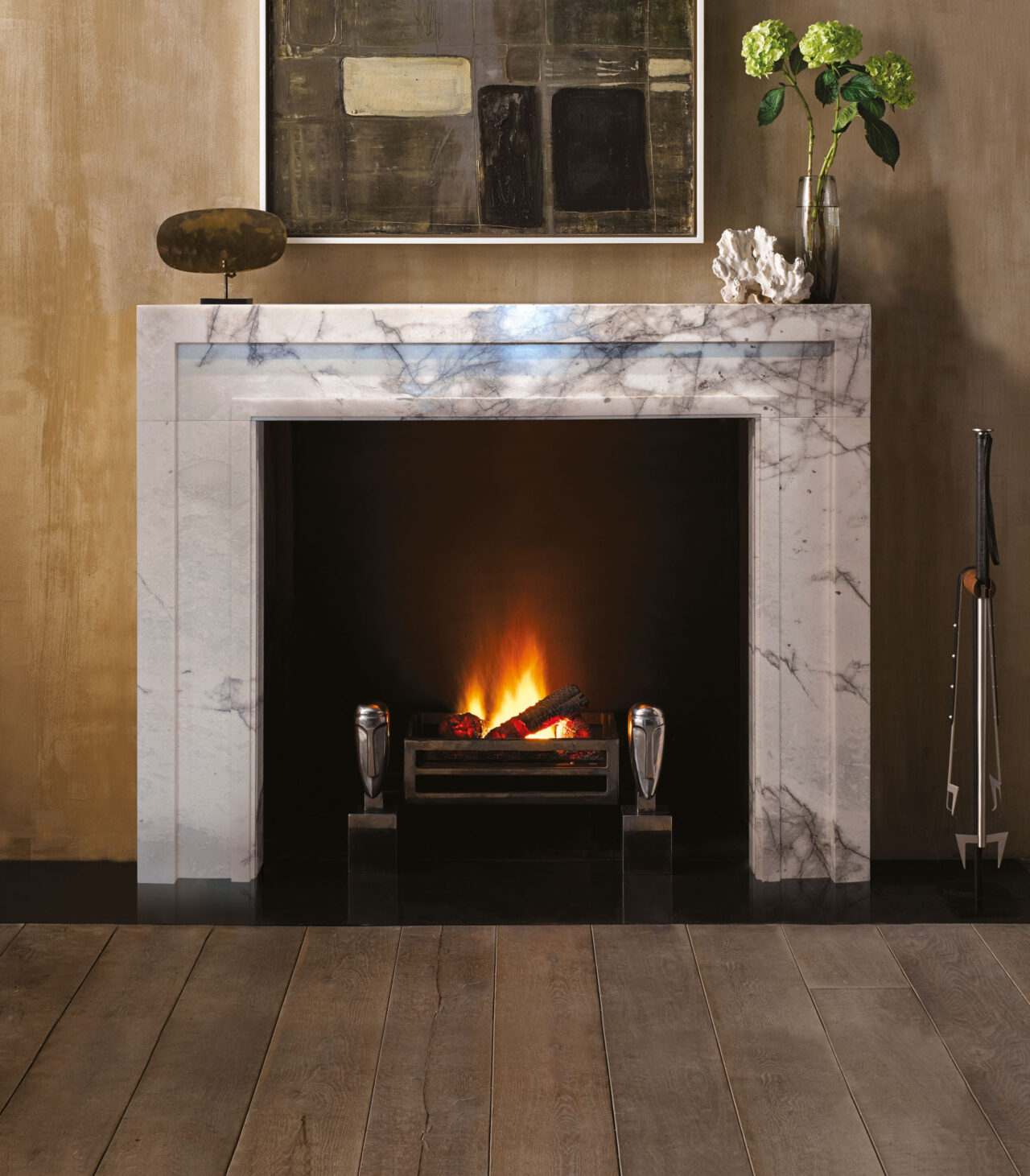 The Manhattan Classic
One of the most popular designs in our Contemporary Collection, The Manhattan Classic fireplace epitomises simple architectural form. Its uncluttered panelled construction is the ideal vehicle to showcase a range of luxury marbles and stones.
PRODUCT DATA
Overall size
58″ (1473mm) W x 45″ (1143mm) H
Opening
40″ (1016mm) W x 36″ (915mm) H
Shelf
58″ (1473mm) L x 4 3/8″ (110mm) D
Depth of jamb
4 3/8″ (110mm)
Links
Drawings (PDF)
£4,750.00 as shown in Antalyan Lilac Marble, quarried in the Taurus Mountains of Turkey.
SEE BELOW FOR OTHER MATERIAL CHOICES & PRICES