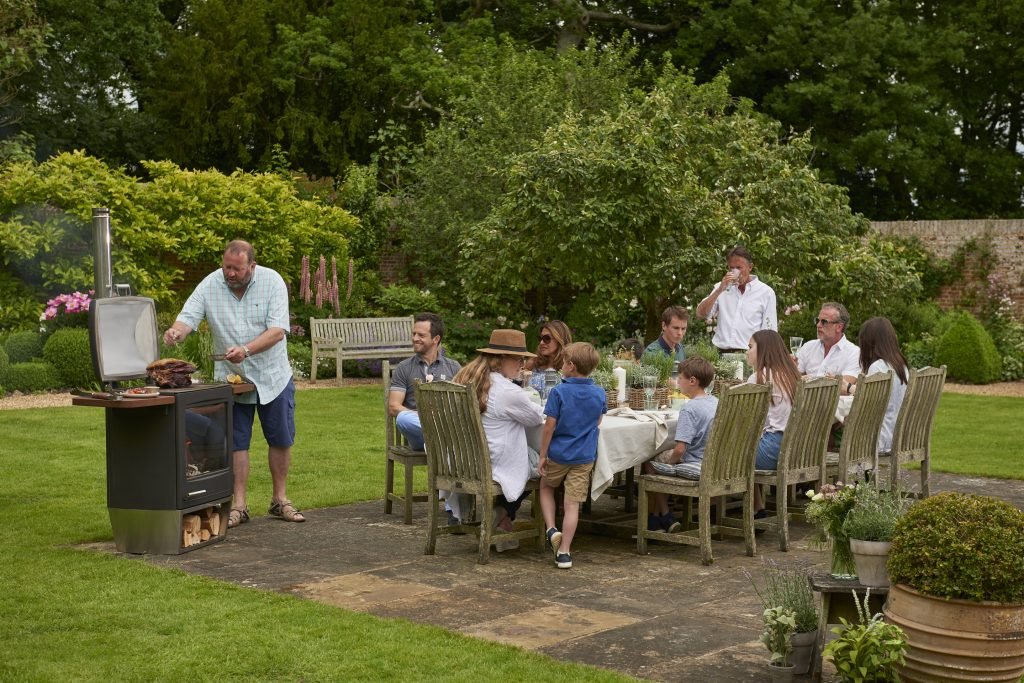 News
For the love of BBQs!
A focus on the merits of the new BBQ/Outdoor heater from Chesneys
BBQs are a highlight of summer. Usually, for us it's a sunny afternoon or a warm evening in summer, sitting around the table in the garden, as the smell of barbecued delicacies surround us. Family and friends are over, everyone sits together sipping an ice cold drink, short sleeves out and sunglasses are on as the sun is soaked up. It's got to be cherished as the sun's super unpredictable in London! What I love is that EVERYTHING tastes good barbecued; from cheese to burgers, to vegetables and kebabs… makes me hungry, even to think about. Everyone should have a barbecue to enjoy, to feast outside whilst watching the rich sun set in the evenings of summer, is divine. I love how the little boys kick their football round for hours on end, keeping entertained in the garden, just nipping back for more to eat every so often.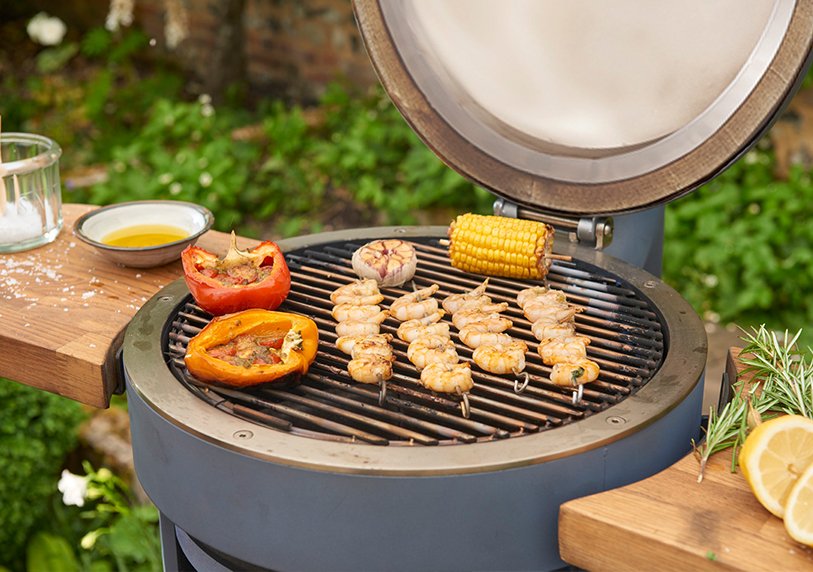 When I heard about the new range of stylish barbecues Paul had launched- which double up as outdoor heaters, I thought it was brilliant. By far the product that has interested me most of all Chesneys items! Often, barbecues are forgotten about in the colder months as everyone cosies up indoors by a fire or watches TV, not really leaving the house, but now imagine a barbecue in any season- come rain or shine, with the benefit of staying warm and cosy outside as well. Also, an added bonus to the BBQ is there is absolutely no smoke or no toxic fumes, which is brilliant as all I've ever known is the charcoal-ly blast of smoke that puffs out and makes you cough and splutter, whilst merely checking on your food.
Everyone in my family will definitely enjoy the best of both worlds from now on; the warmth, whatever the weather, and the delicious food we often only eat in summer time (that I, especially, miss in the chillier Autumn months!) – oh, and of course the bonus of the smoke free environment which will stop anyone breathing in any toxic fumes from the barbecue, whatsoever. My family always eat together when we have barbecues which is something I cherish, we all sit together, enjoy good food altogether (even though it's often burnt!) and get a chance to chat. I for one, am excited for my next barbecue. Who knows… a BBQ on Christmas Day might be the next big thing?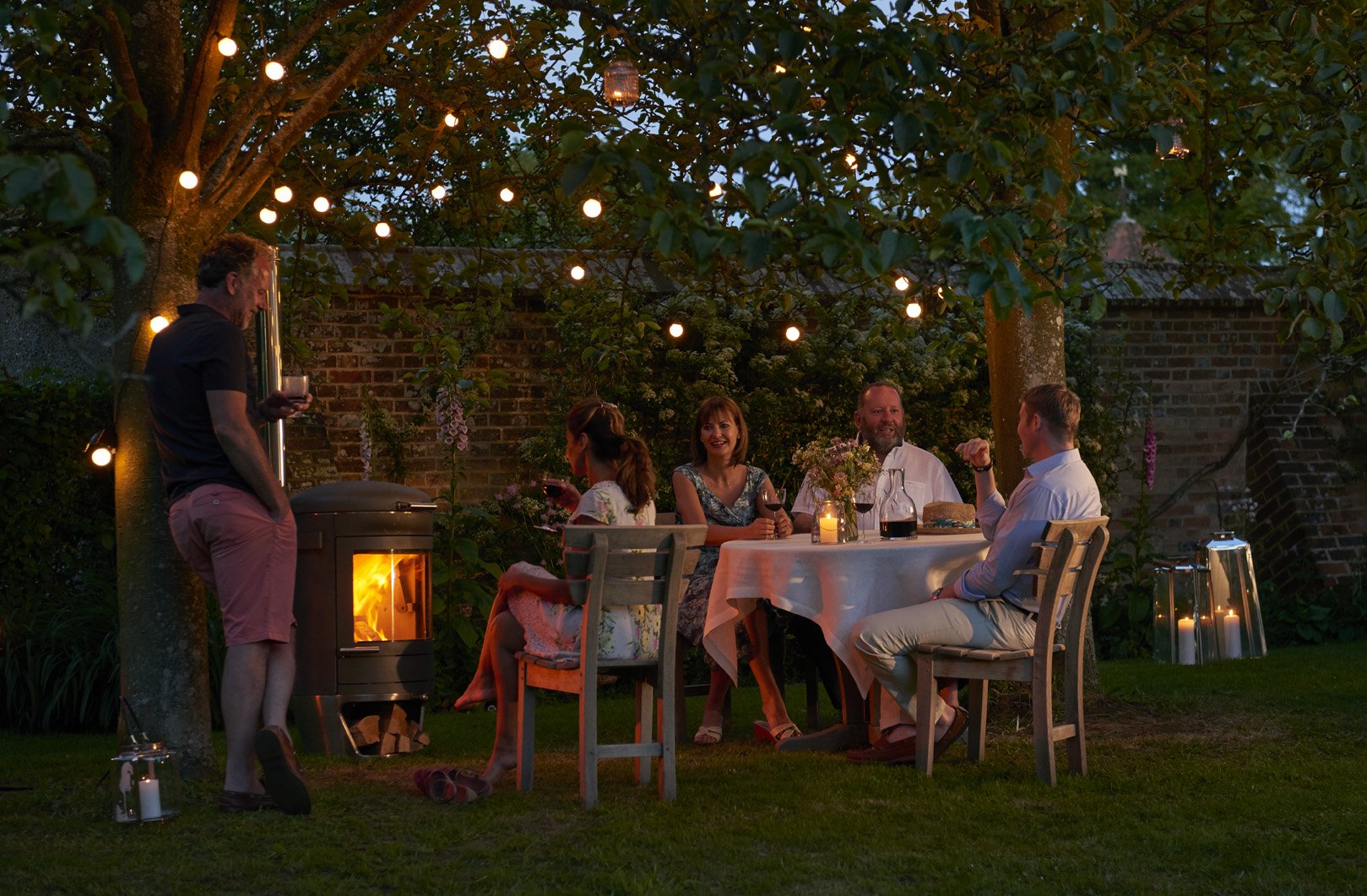 Getting outside during the cold weather during the later months of the year is an important thing; usually it hits Autumn time and one season merges into another before we know it, and suddenly we all have our heating on full blast and our back doors locked up for weeks on end. I believe being in the fresh air and the outdoors whether its just to sit there, go for a walk or to work can still be lovely, and not to mention, healthy for us creatures who spend much too much time indoors. The outdoor BBQ provides a great excuse to get everyone outdoors to enjoy a summer tradition more. It's lovely to throw parties of an evening, in the garden that you're proud of, even during autumn when gusty winds come along. It's still possible to stay toasty while enjoying a scenic view of the vibrant yellow, orange and red, crisp leaves covering the trees outside in your garden- this can be just as beautiful as summer sunsets. Such a time to enjoy. Why not give it a go!
Chesneys new HEAT Collection will be available to order in March 2018. For more updates follow us on Facebook, Twitter, Instagram or Pinterest.
Back to Outdoor Living News