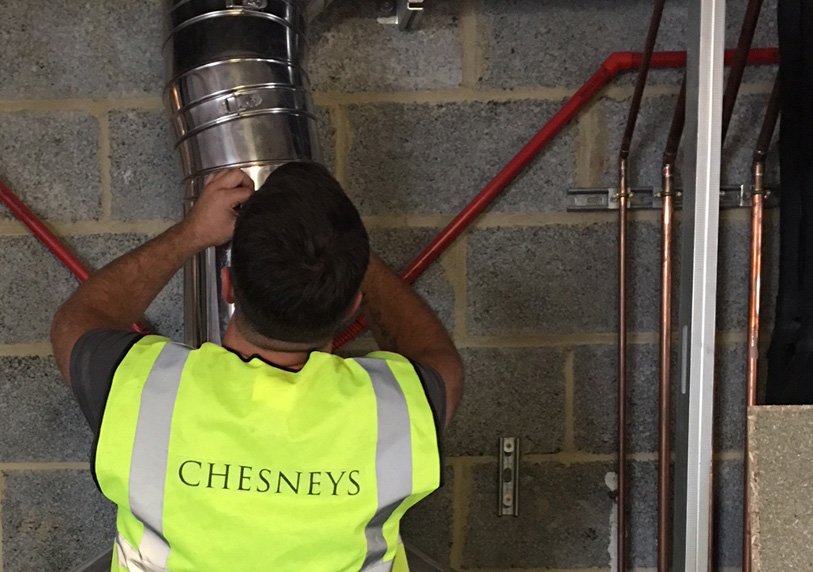 Should I buy a wood-burning or multi-fuel stove?
Installing a new stove into your home can be tricky, but if your home already has a flue installed, this process becomes a little easier. However, that doesn't mean to say that choosing between a wood-burning or multi-fuel stove will be simple. There are a number of benefits to both options, so taking the time to do some research into the pros and cons is recommended. In this guide, we'll outline the main ways to test that your stove flue is ready for a stove to be fitted, before providing some tips on the perfect stove to pair it with.
HOW TO MAKE SURE YOUR STOVE FLUE IS SAFE FOR USE
Before you attach a stove to your flue and begin using it, you'll need to make sure it's been tested for safety. This is required by building regulations, and will also help you avoid dangers such as chimney fires. What's more, checking your flue and chimney is one way to ensure that your stove reaches desirable levels of efficiency. There are two key things to test your stove flue for: blockages in the flue, and leaks where smoke might escape. Each of these hazards has a recommended test to ensure flue safety.
One way of testing this is by hiring a certified contractor to perform a coring ball test. The coring ball test involves using a ball attached to a rope to search for blockages in the flue. If a blockage is located, it can then be removed before testing other areas of the flue. When all blockages have been removed, the coring ball will be able to travel through the flue without obstruction. A secondary benefit of this test is that it will allow you to determine the size of your flue, and help you to choose a stove that fits perfectly. To test for leaks, a contractor will perform a smoke test which helps to ensure smoke doesn't escape from your flue. This test involves starting a fire in the stove and checking that the smoke rises upwards through your chimney. If it doesn't, you may have a leak and will need to have it fixed. It should be performed before your stove is installed, although it should be repeated once your stove is fitted to ensure that your flue remains in working condition.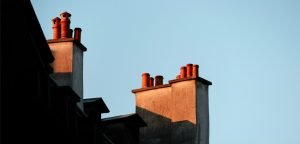 A certified professional should perform both tests to ensure that your stove works safely and efficiently once installed. On top of this, having your flue regularly swept one your stove is installed can help maintain upkeep. The best way to do this would be to contact a NACS certified chimney sweep. For more on this, see our article on safety aspects to consider when installing a Chesneys stove.
One final element you'll need to consider is ensuring that your flue is fitted with a flue liner. If an existing liner is present, then it should be swept and tested by an accredited chimney sweep. However, it's also important to check that you have the right liner for your stove type. Where gas stoves only require a single skin liner, wood or multi-fuel burners will require one that's a bit stronger and thicker. It's best to opt for a twin skin liner for these stoves, as they are manufactured from overlapping strips of high-grade stainless steel to give a smooth sealed flue-way. Your chimney sweep or fitter can give you more information on the best liner for your flue.
WOOD-BURNING VS. MULTI-FUEL STOVES: THE KEY DIFFERENCES
When your flue has been tested and verified as safe, you're now ready for the most exciting part: finding the perfect stove for your home. There are two key options to consider: wood-burning or multi-fuel stoves. While aesthetically similar, the key differences between the two stoves will affect how you use them. It's therefore important to think carefully about which would best suit your home before investing.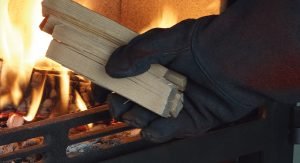 Wood-burning stoves will only burn timber, so are unsuitable for alternative fuels such as coal or briquettes. However, if you're set on only burning wood, they're the ideal choice. A high-quality wood-burning stove should be optimised to achieve maximum levels of energy efficiency from logs. Chesneys wood-burners output a range of 4.6kw to 10.6kw of energy into your home, with the Salisbury and Shoreditch models boasting net efficiency ratings of more than 80%. What's more, each Chesneys stove is built with air wash and clean burn technology will prevent harmful emissions from leaving your chimney, making it a carbon-neutral source of energy that's perfect for eco-conscious homeowners. Explore our wood burning stove range
Unlike wood-burners, multi-fuel stoves can burn a variety of fuels — as their name suggests. They contain a grate for coal and briquettes to placed on, allowing you to burn more than just wood. The freedom to choose your fuel is a convenient and often less expensive alternative to wood. They can offer an equal efficiency as their wood-burning counterparts, with Chesneys multi-fuel stoves like the Alpine and Belgravia delivering remarkable levels of energy efficiency ratings of over 80%. Explore our range of multi-fuel stoves
CHOOSING THE PERFECT STOVE
Whether you decide on a wood-burning or multi-fuel stove, you'll need to look for features that ensure you get the most out of it. Energy efficiency is a key factor to consider. While a high-quality stove will cost more at first, it will eventually pay for itself with superior performance and energy efficiency. Ultimately, this can help you to cut costs in other areas, helping you to save money on extra fuel or central heating. Chesneys wood-burning and multi-fuel stoves consistently achieve market-leading efficiency ratings of over 80%, so you enjoy maximum value from your investment.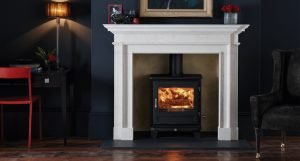 At Chesneys, we know that a beautiful stove can quickly become the centrepiece of any well-designed interior, acting as a cosy nook for family and friends to gather around. State of the art engineering and the highest-quality materials are built into every Chesneys stoves, to ensure that you invest in timeless, quality designs that stand the test of time. To find the perfect Chesneys stove for you, you can browse the full range of Chesneys wood-burning and multi-fuel stoves online, or visit your nearest stockist to be inspired in-person.