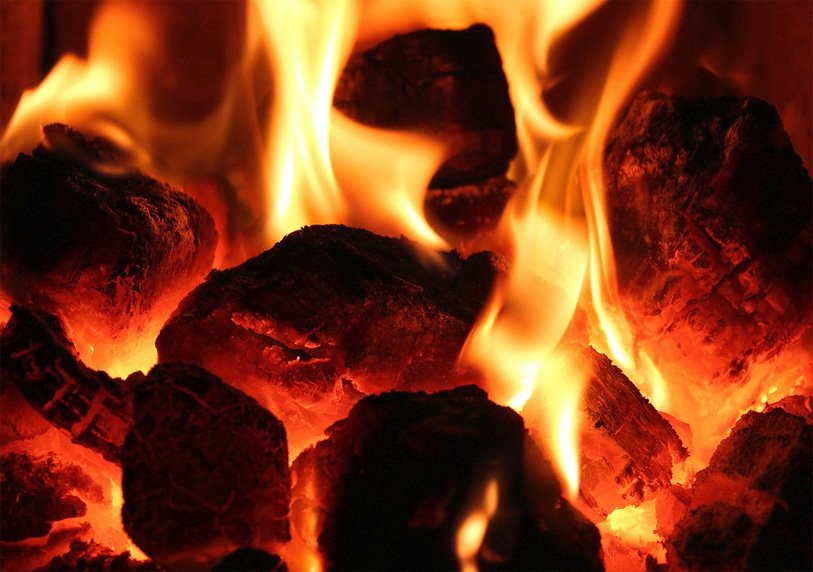 Wood-burning, gas, and multi-fuel stoves: product differences
With so many stove options on the market, how do you know which is right for your home? From multi-fuel stoves, rustic wood-burning stoves, or modern gas models, knowing how each one might slot into your home is important. To the first-time buyer, this process can be more difficult than it needs to be. At Chesneys, we believe there's a stove to suit everyone – it's simply about knowing what you're looking for. We've put together this guide to understanding the key product differences between Chesneys' wood-burning, gas and multi-fuel stoves to help make the decision a little easier.
WOOD-BURNING STOVES: IDEAL FOR COSINESS
When nothing but a roaring log fire will do, choose a wood-burning stove. These traditional appliances offer timeless appeal, allowing you to burn various types of wood for a cosy and warm living environment. Modern wood-burning stoves are both attractive and energy efficient. Chesneys wood-burners output a range of 4.6kw to 10.6kw of energy into your home, with the Salisbury and Shoreditch models boasting net efficiency ratings of more than 80%. For those who love the idea of warming your home the old fashioned way, this is a great option. Plus, you won't be spending excessive amounts on heating bills.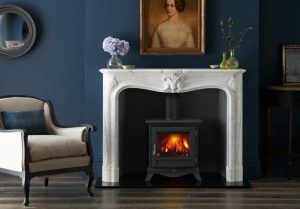 While multi-fuel stoves burn logs alongside smokeless coals and other fuels, a wood-burning stove is usually the best option if wood is likely to be the only fuel you use. Multi-fuel stoves are engineered to handle a variety of fuel types, whereas wood-burning stoves are specifically optimised to burn timber. This allows for greater energy efficiency overall. That's not to say that multi-fuel stoves can't have incredible energy efficiency. As you'll learn in the next section, they're a fantastic option if you'd like to keep your options open. But for those who love a log fire, wood-burning stoves offer the ideal combination of traditional style and energy efficiency. Discover our full wood-burning stove buying guide here.
MULTI-FUEL STOVES: IDEAL FOR VERSATILITY
Unsure which fuel to choose for your fire? If you want to experiment with different fuels, or just more flexibility, a multi-fuel stove is your best option. Though almost identical to wood-burning stoves, multi-fuel stoves allow for a wider range of fuels, including smokeless coals and peat briquettes. These fuels tend to be eco-friendly, easier to store than wood, and cheaper. If you're not 100% set on burning wood, then a multi-fuel stove could help keep your options open. When choosing your multi-fuel stove, look for a high energy efficiency rating. Chesneys multi-fuel stoves like the Alpine and Belgravia are precision-engineered to deliver remarkable levels of energy efficiency – both of these ranges include stoves with energy efficiency ratings of over 80%. Although, you should remember that multi-fuel stoves, despite their versatility, still have limits. You should only burn fuels recommended in your appliance manual. In particular, never burn household waste, or wood that's been treated or painted. It's not eco-friendly and it could irreversibly damage your stove. If you're interested in a multi-fuel stove, see our full multi-fuel stove guide.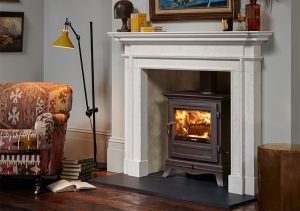 GAS STOVES: IDEAL FOR CONVENIENCE AND EASE
Combining beauty and efficiency, modern gas stoves are a triumph of modern engineering. The latest gas stoves offer elegant designs, exceptional performance and unrivalled convenience in your home. While wood-burning and multi-fuel stoves require regular maintenance, gas stoves require little upkeep in comparison. Minimal soot and ash build-up means they don't require much cleaning, and fuelling your stove as simple as pressing a button on a remote control. For this reason, gas stoves are a great choice for people with busy lifestyles, or anyone who might struggle to perform the ongoing maintenance tasks needed to get the most from a solid fuel-burning appliance. Chesneys gas stoves are designed to look tasteful in any living room design. Our engineers have studied real fires in order to perfectly replicate the flicker pattern of a real wood-burner. With hand painted logs incorporated into each gas stove, our gas stoves are practically indistinguishable from wood-burning stoves. For the ideal aesthetic, opt for the classic Beaumont gas stove, or the sleek Salisbury range. For more details on our full range of gas stoves, see our buying guide.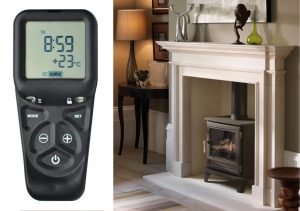 Selecting the right type of stove may be an important decision, but we hope we've made your choice a little easier. Whether you choose wood-burning, multi-fuel or gas model, whichever Chesneys stoves you select will fit perfectly within your home. For our full range of stoves, visit your nearest stockist, or explore our range online.
Stoves
Chesneys have a range of accessories that include contemporary and traditional fire tools, fire screens and a selection of interior panels