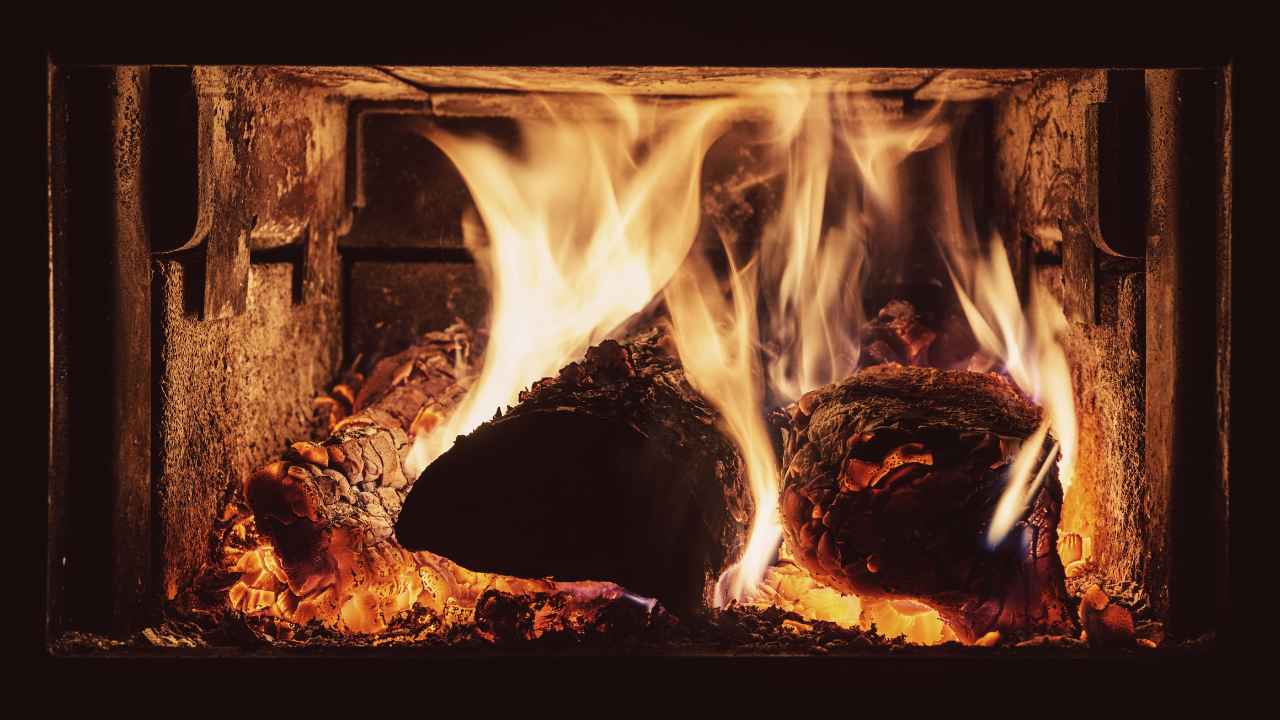 5 Wood Burning Stove Safety Tips for Every Home
Nothing beats the cosy comfort of a wood burning stove. Wood burning is a tried, tested, and cost-effective method of heating our homes, making it the obvious choice for those looking for a renewable, sustainable, and low-carbon solution. 
As with any household appliance, there are a few key safety considerations that homeowners should bear in mind when using a wood burning stove. 
This article offers a handy guide the top five safety tips, including the importance of professional installation, and choosing the correct wood fuel, that will help ensure that you and your family get the maximum benefit from your wood burner.
The Importance of Wood Burning Stove Safety
Every new wood burning stove is supplied with a comprehensive set of manufacturer instructions. These instructions will contain important technical and safety information, along with detailed information on the correct operation and maintenance of your stove and, where applicable, product warranty details. It is vital that you read these before lighting your stove for the first time and refer to them regularly as you get used to operating your new stove. Your installer will also need these instructions to hand when they fit your stove and you should keep them in a safe place for future reference.
Not following these safety instructions can result in undesirable consequences such as damage to the stove body or its moving parts, inefficient burning, and increased emissions. 
1. Professional Installation & Ongoing Maintenance
Professional installation and ongoing maintenance are a must. It is a legal requirement under England and Wales Building Regulations that a stove installation is carried out either under Local Authority Building Control approval, or by a competent person registered with a Government Approved Competent Persons Scheme – you'll find a list of schemes for solid fuel combustion appliances here. 
Choosing a registered competent person gives you the peace of mind of knowing that they have passed a comprehensive assessment of their work, and that their qualifications and paperwork have been checked. 
A reputable stove retailer will provide you with a detailed quotation that includes the cost of the wood burning stove and its installation, plus any flue installation or chimney lining requirements. They will also offer to carry out the installation, either using their own in-house registered installer or by recommending one locally. Once your installation is complete, you will receive a certificate of compliance (England and Wales).
You should have your chimney swept every year. This is a critical part of the ongoing maintenance of your stove as it prevents the build-up of soot which helps to improve the efficiency of your stove and minimise emissions.
Your chimney sweep will also carry out a visual inspection of your stove, but it is good practice to check the stove glass and rope seals on your stove regularly. If there are any signs of cracks or wear to these, or to the interior of the stove, don't use the stove until the parts have been replaced – contact your local retailer or the stove manufacturer to arrange the purchase of replacement parts. 
Clearing the ash and keeping your stove glass sparkling clean are simple but important jobs that should also be done regularly – check your stove's instruction manual for more information and only carry out maintenance tasks when the stove is completely cool.
2. Using the Correct Fuel
Just like the engines in our cars, modern wood burning stoves are precision engineered appliances that require the correct fuel for optimum use. 
Never burn rubbish or chemically treated wood in your stove. Doing so risks causing a flue blockage and will significantly increase emissions.
Wood fuel purchased i