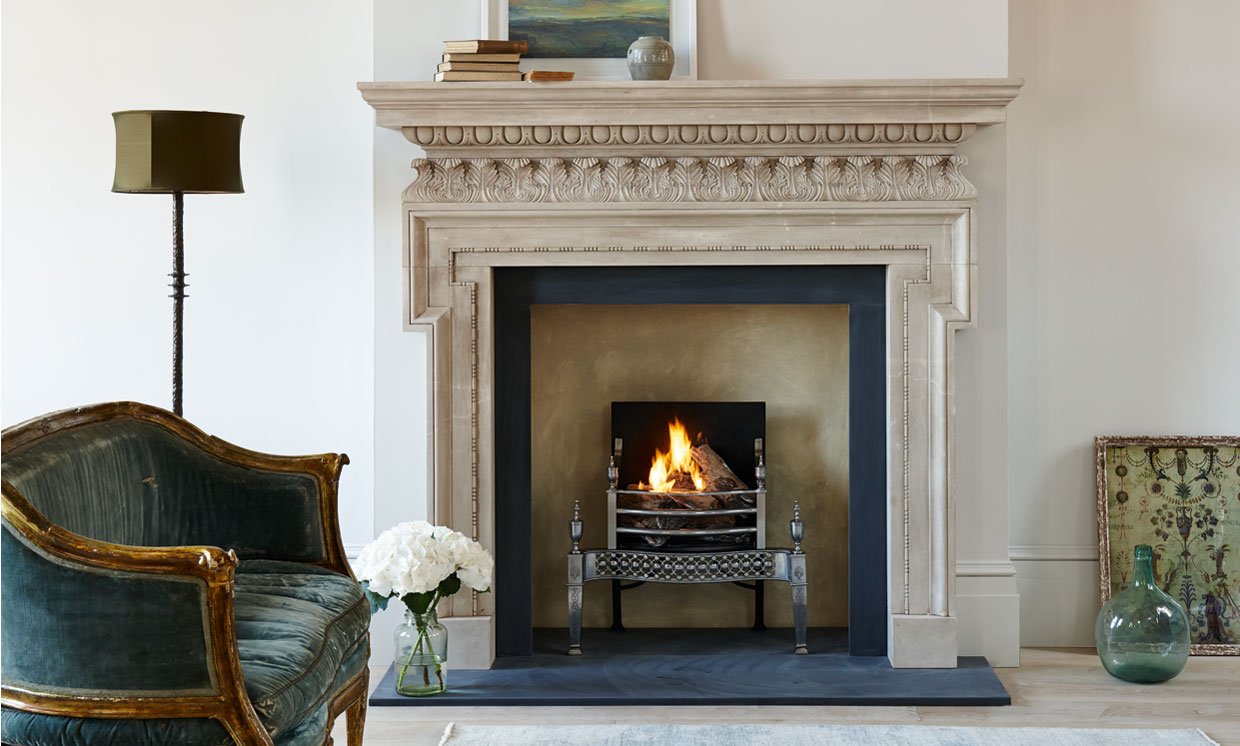 Georgian Fireplaces
Chesneys Georgian collection encompasses chimneypiece design throughout the 18th century.
Our Georgian Fireplace Range
Georgian fireplace design was based on the classical orders and followed strict rules of proportion whilst employing a rich and varied range of decorative devices. The first half of the century saw Palladian architectural influence in the ascendancy but fireplace design was revolutionised mid-century by Robert Adam, with a new and elegant repertoire based on a wide variety of classical sources.
Fireplaces acquired a lighter and less robust appearance displaying crisply executed low relief carving and the use on inlaid coloured marble became popular, providing a striking contrast to the remainder of the fireplace which was always worked from statuary marble.
Need help?
If you need more information or some assistance making a selection from our large range of products, don't hesitate to get in touch.
Spares
Chesneys genuine replacement spare parts and stone care products can now be purchased directly through our Chesneys online shop.