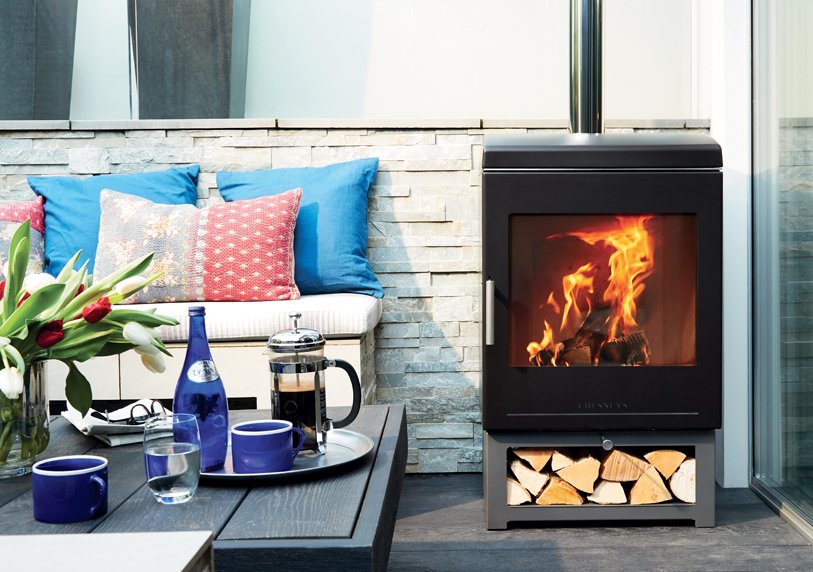 News
Gas patio heater or wood burner: what to choose?
There's nothing quite like getting out in the garden, watching the night draw in and relaxing by a cosy fire. Outdoor wood burners can be a great way to keep the party going and entertain guests even on the chilliest of evenings. How do you decide on the best outdoor heating option for you? Between chimneys, gas heaters, patio heaters and outdoor stoves, it can be difficult to pick. To make the decision a little easier, we've put together this guide highlighting the different points to consider — from design and efficiency to environmental sustainability.
Keep design in mind
If you take as much pride in the aesthetics of your outdoor spaces as you do your interior, one aspect that should not be overlooked when it comes to your outdoor heating is design. If it's an authentic outdoor living experience that you're after, there's nothing quite like the aesthetic of an outdoor wood burner. Sitting by an open flame exchanging stories over a glass of wine is a fine way to make your evenings last longer, and keep your guests feeling comfortable. While you can achieve great levels of heat with infrared or gas patio heaters, nothing compares to the real thing. The relaxing crackle of logs and flickering of amber flames is enough to create an atmosphere worthy of a Swiss chalet.
Selecting a high-quality appliance like one of our outdoor BBQs and wood burners can be a great way to achieve impeccable style, alongside safety for your guests. Unlike other wood-burners like chimneys or fire-pits, our outdoor BBQs and stoves enclose the open flame within a safe chamber, while the large glass window means that the ambient flames remain visible.
Bring design indoors with our traditional living space design considerations.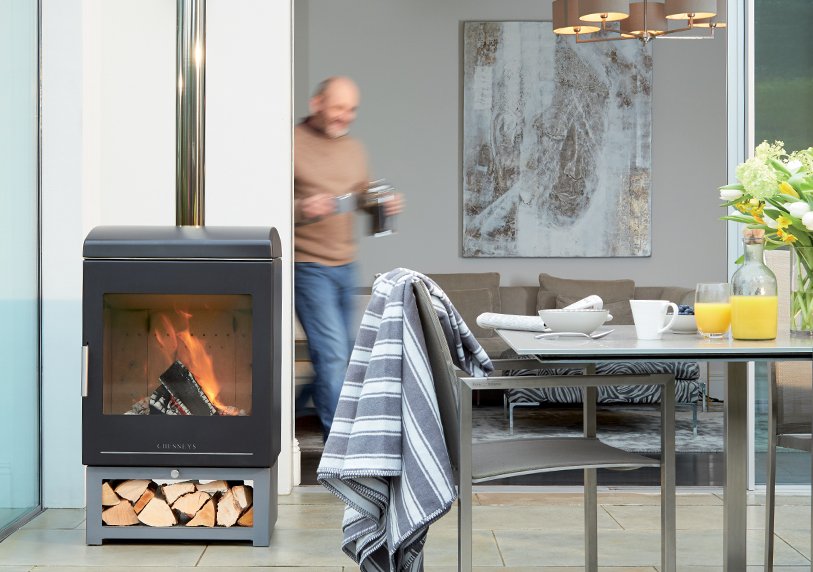 Consider the environment
Things such as air quality and temperature can have an effect on both your garden and the planet. As such, there are a few environmental concerns to consider when selecting a heating appliance for your outdoor space. Gas patio heaters may not be the best option when it comes to sustainability, as some can emit harmful CO2 gas at up to the same rate as a hob.
Traditional wood burners such as chimneys and fire-pits release a vast amount of smoke and particulates into the air — which can be damaging to both your guests and also the environment — newer wood burning stoves can be relatively carbon neutral. Chesneys outdoor appliances use expert clean burn and air wash technology to reduce the harmful particulates and Co2 emissions released into the air.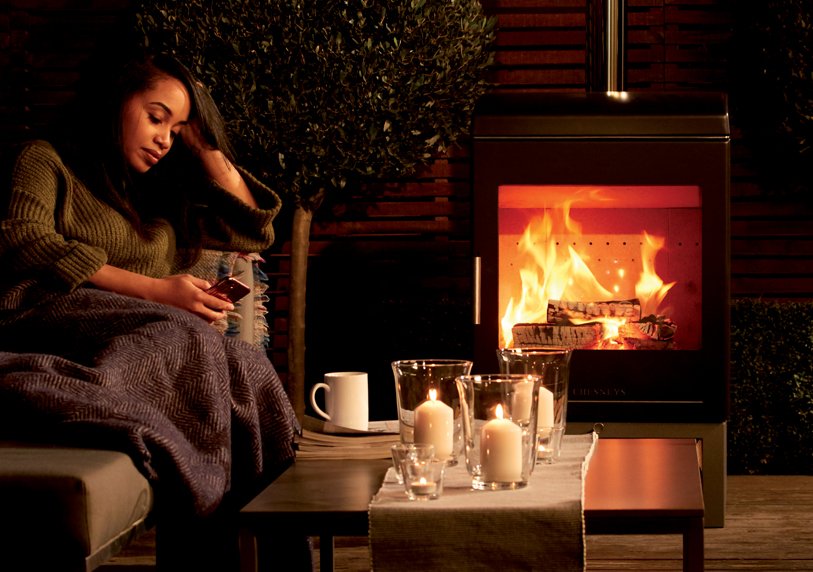 Keep costs down
Efficiency should be an important consideration for anyone who likes to get the most from their garden — and their money. Keeping running costs to a minimum is great both for the environme