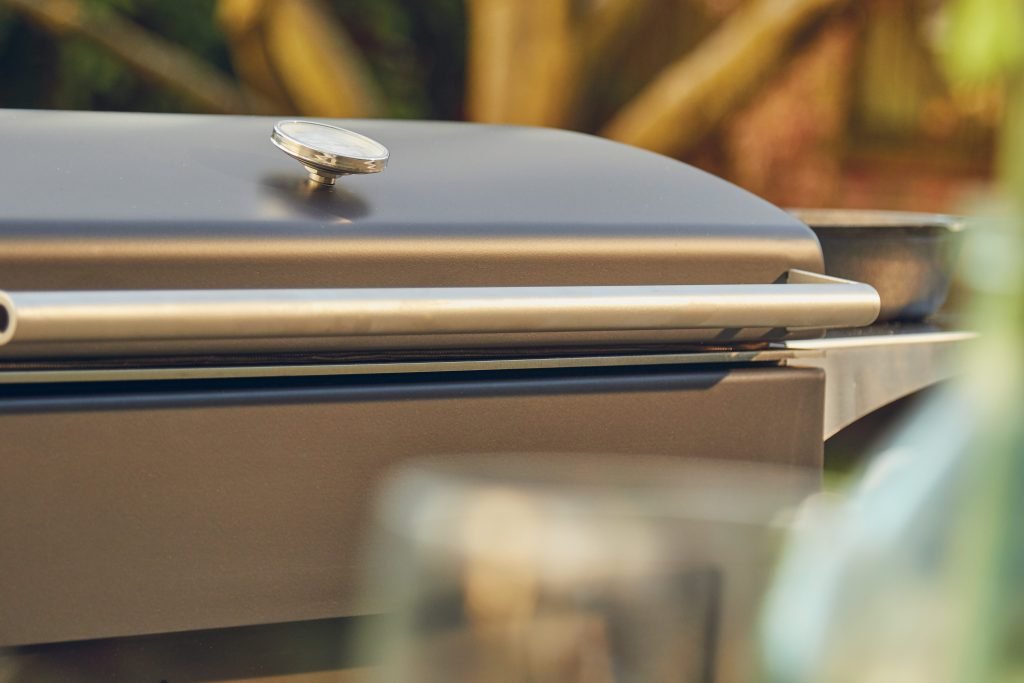 News
Maintaining your HEAT Heater Barbecue
If you've decided to make every night the warmest night of the year with a Chesneys Heater Barbecue, your first step to getting the most from your Heater Barbecue is knowing how to use and maintain it. We've created this useful guide so you can do just that, and your friends and family can enjoy your garden, balcony, or outdoor space – all while staying warm and comfortable, no matter the temperature.
Starting you on the right track
Using your Heater Barbecue is a breeze by keeping things as simple as possible. The stove function of our entire HEAT range, which includes the brand new Clean Burn Outdoor Stove, also delivers up to 700 degrees of radiant heat, creating a cosy microclimate and making even the chilliest of nights warm and toasty.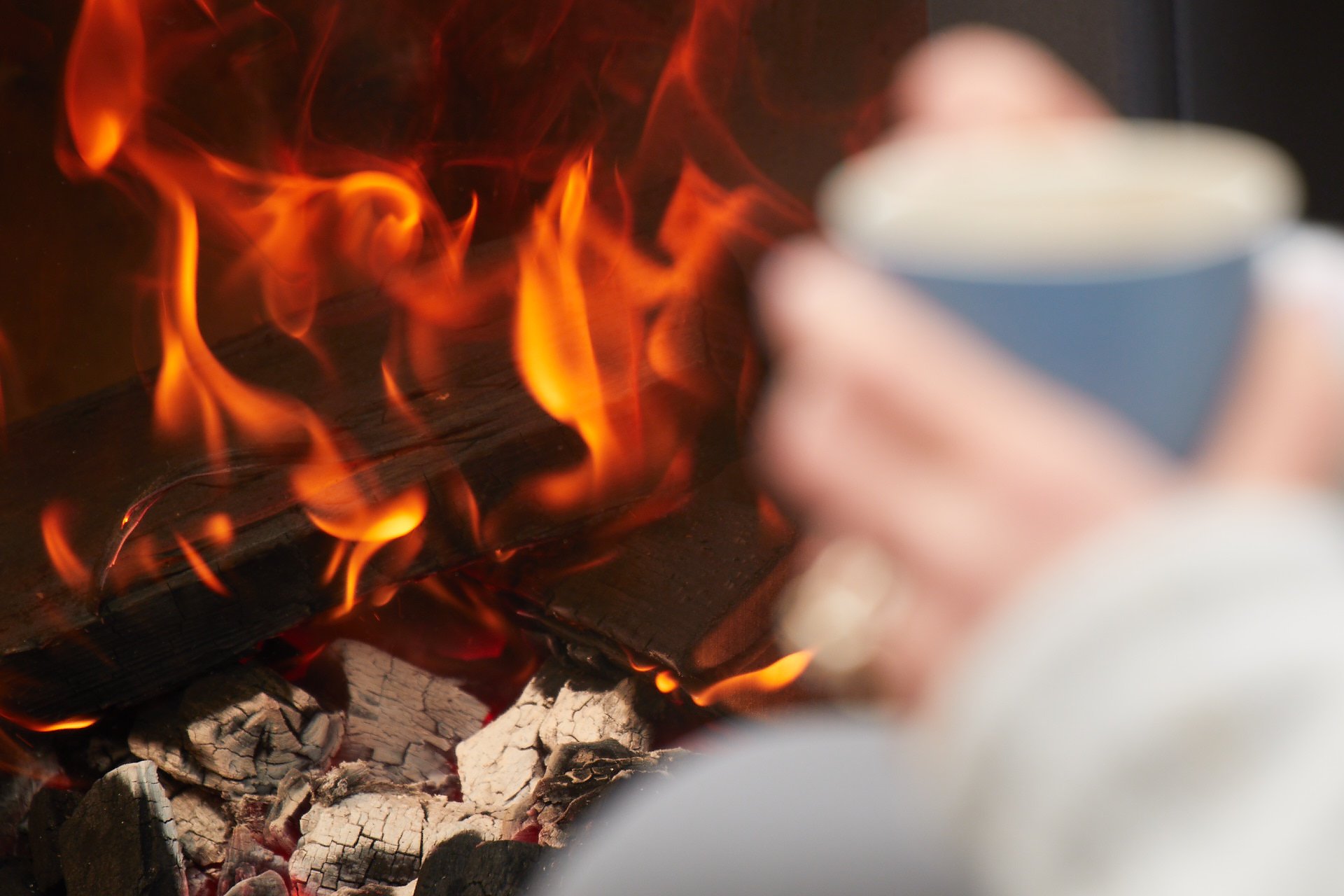 Taking our wood burning stoves experience outside meant our HEAT range needed weatherproofing to ensure the same optimum performance while being tough enough to withstand the elements. Every feature is designed to bring the ambience of our award-winning fireplaces outside, all year round, despite the sometimes wet and unpredictable British weather.
Just like our wood burning stoves, each Heater Barbecue incorporates our award-winning clean burn and airwash technology. This reduces emissions by re-igniting and burning off any harmful particulates that would otherwise escape. It's one of the cleanest outdoor heating options on the market. Unlike fire pits, you won't be distracted by smoke or fumes either, as anything left after the particulates have been burned away will escape through the flue.
Looking after your HEAT Appliance
No matter which HEAT model you've chosen, you'll need to ensure that you clean your stove thoroughly in order to ensure it lasts through many days and nights of entertainment. Make sure to clean the ash out of the unit after each use to ensure correct airflow. Always remember your stove should be completely cool before trying to clean or check it. Polishing the glass is easy, too, using wire wool or a piece of damp newspaper dipped in the ash. Take care to avoid the rope seal around the edges of the glass. Your stove should dry completely before lighting a fire.
How to light your heater
Build a small stack of kindling roughly in the shape of a hash. Then, with a firelighter in the middle, place a single log on top, bark side down. Leave the air vents of fully open after lighting the fire so there's an ample supply of oxygen to help the fuel catch. Once the first log is burning well, add a second log and close the primary air vent halfway. This gradually decreases the oxygen and controls the size of the fire, keeping your fuel burning for longer.
The embers of a fire can be revived, too. Simply add more kindling, open the primary air vent, and add a new log after the kindling has caught. If you find your stove gets too hot, close the primary air vent so that the fire gradually dies down. Our recommendations for the best wood to use as fuel are ash, hazel, oak, or birch as they burn slowly. For stove lighting made simple, you might consider browsing our own fuelling options.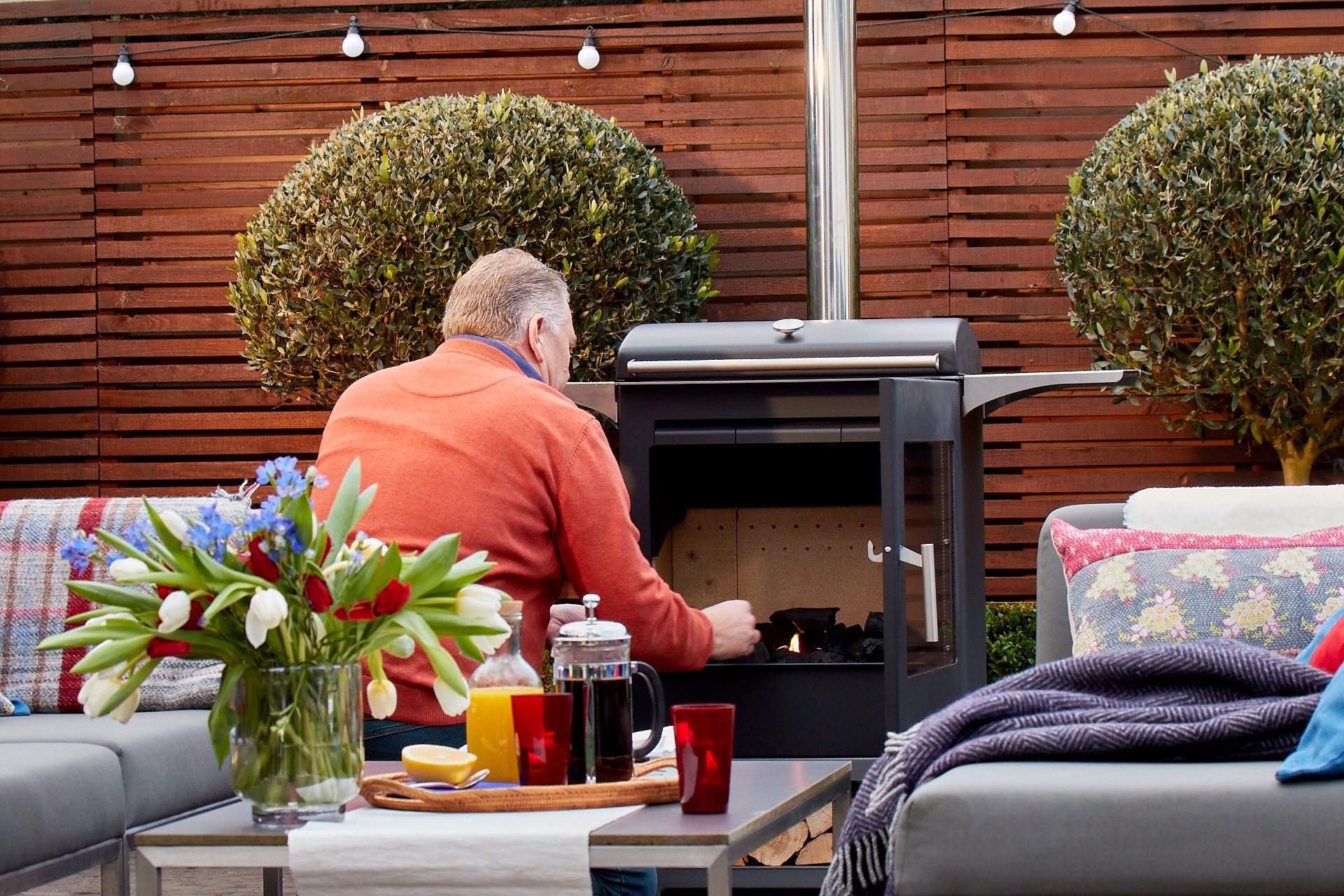 How to maintain your barbecue
Spending more time outside isn't all that the HEAT range offers. If you've chosen one of our heaters with a barbecue function, such as the Gourmet Range or new Heat & Grill, the unique dual functionality allows both entertaining and cooking for friends and family well into the evening. Fired up in 15 minutes or less, it's easy to switch from heating to cooking by releasing the heater barbecue's baffle plate. With a flue to reduce smoke too, keen grillers of all abilities can safely experiment with grilling, slow-roasting, baking, smoking, pizza, and more. With HEAT, you'll be able to create the perfect barbecue party atmosphere, keeping your guests well fed.
The increased functionality equates to a little more maintenance. To clean your grill, leave the lid on for fifteen minutes while it's still hot to bake any food and grease deposits until they've blackened. Let your barbecue cool down before using a stainless steel bristle brush to scrape off any residue. Then with warm soapy water, wash the grates and the lid. To protect the paint, you can use a clean lightly dampened cloth to wipe away any stains.
Here at Chesneys, we want to make outdoor living a part of British life – not just in summer, but throughout the year too. To bring the indoors outside in all seasons, why not browse our entire range of HEAT Heater Barbecues. If you'd like to see them in person or have any questions, simply pop into your nearest Chesneys stockist. For more updates follow us on Facebook, Twitter, Instagram or Pinterest.

Back to Outdoor Living News