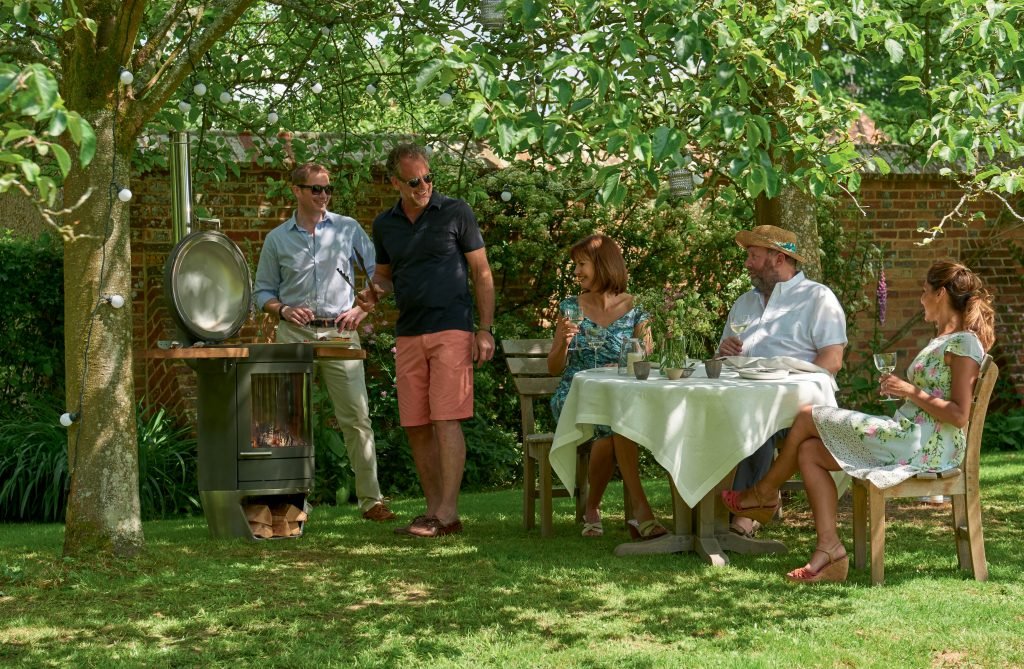 News
Barbecue: How to create the perfect party atmosphere
Barbecue: How to create the perfect party atmosphere
There's nothing quite like the community feeling of gathering your loved ones for a barbecue party. As days get longer and the brisk evenings become warmer, heading out to the garden for an al fresco afternoon becomes even easier — and nothing quite beats the flavour of a barbecue. For family or friends, a birthday or a bank holiday, barbecue parties are a sure-fire way to bring people together in celebration. Creating that perfect outdoor experience, however, is a fine art which begins with the barbecue and extends across every detail of your garden, from decor to design. So to help you make the most out of your garden this season, we've put together this guide to creating the perfect barbecue party atmosphere.
Barbecue parties: why atmosphere matters
What's the most important element of any successful barbecue party? The atmosphere. Creating the perfect atmosphere that will bring your guests together for this outdoor eating season will allow people to feel relaxed and at home while they enjoy the food and company of your party. Setting the right tone from the onset will guarantee that your party runs smoothly, giving you more time to spend on what matters — relaxing with loved ones creating lasting memories.
Everything from seating arrangements to setting the mood through music can be tweaked in order to elevate your guests' barbecue experience. While it's great to pay special attention to the needs of your guests, throwing a barbecue party should also be as much of an enjoyable experience for you, the host. As such, the ideal party atmosphere can be tailored to highlight your strengths as a host. For the keen gardeners among us and those who take pride in their outdoor area, a barbecue party is a great opportunity to display your handiwork, using that outdoor space in a way that brings guests together.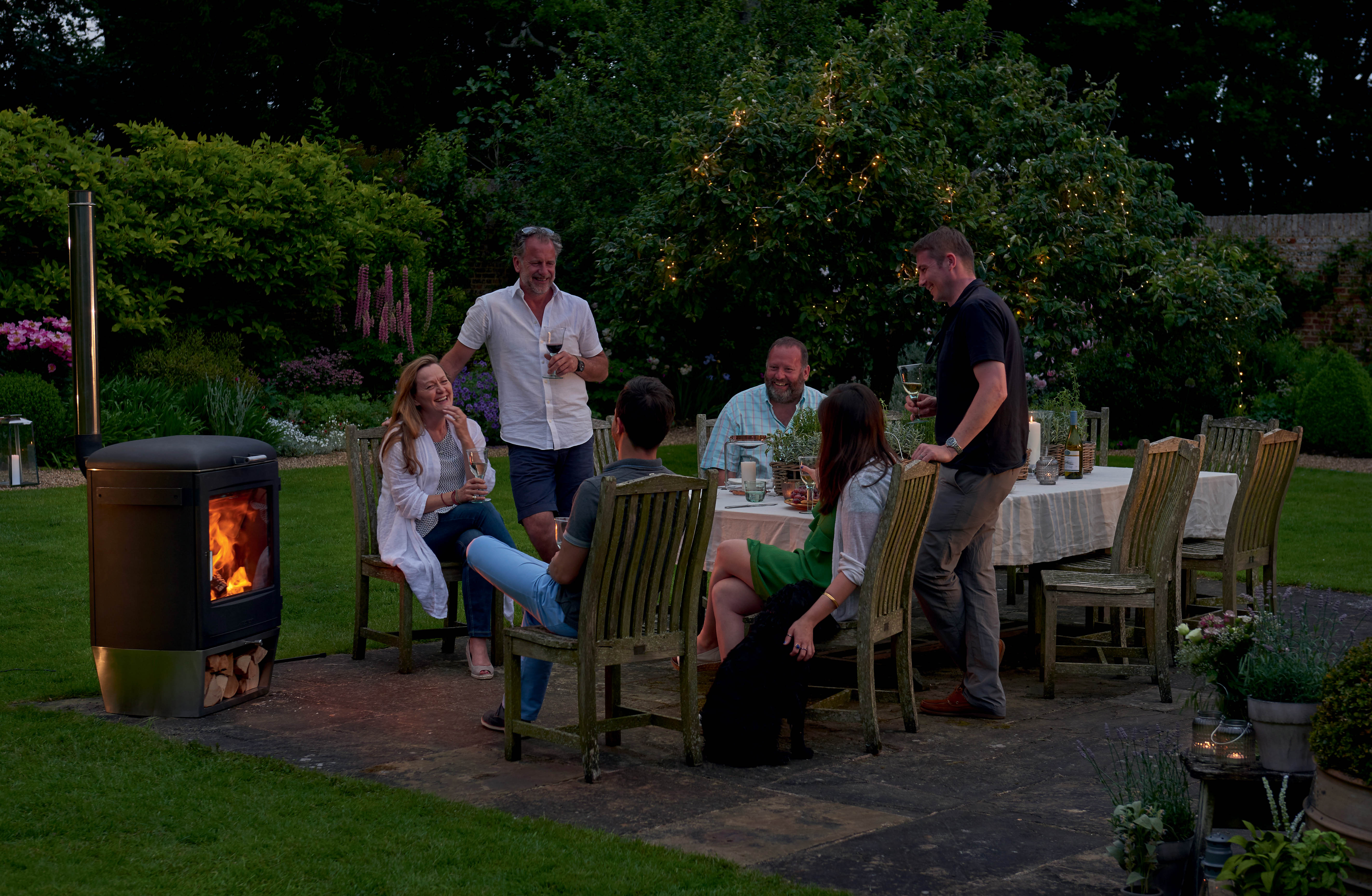 Create cosy and inviting seating areas
When hosting any party, it's important to create inviting seating areas where guests can socialise and relax. With garden parties, you can get particularly inventive about the kinds of seating areas you create. Depending on the number of guests you're expecting at your barbecue, you may need to set out a number of cosy circles for socialising and eating together. Rattan furniture creates a chic, holiday atmosphere, and if you're hosting children, large, coloured picnic blankets are an ideal way to make gatherings fun and exciting. A central dining area is essential for eating alfresco; we'd recommend a glass table under shade which will prefectly reflect the greenery of the surrounding garden. Expecting the entire group to interact with each other throughout the day isn't always what's best for each guest, so provide a range of seating options for sitting and catching up to allow your guests to break off into smaller, more intimate groups.
Decorate your garden in true hygge style
With any outdoor living experience, the design and decor of your garden becomes equally as important as your home interior. Small changes that show you've put in some effort can really add a personal touch to your barbecue. Stringing up some simple bunting can liven up your outdoor space, or decorating the tables with centrepieces of fresh flowers can help to bring some colour to the experience. If you really want to impress your guests with a cosy atmosphere, design your garden with Scandinavian hygge (or cosiness) in mind. Using furniture inorganic materials such as oak and birch can help to ease the transition between eating and garden areas, and string lights and candles will allow you to see the party into the evenings smoothly. When afternoons change to evenings, small details such as plush throw cushions in calming patterns, blankets for your guests, and the scent of fresh witch hazel, sarcococca or daphne plants growing in the flower beds can help to create a calming, cosy atmosphere.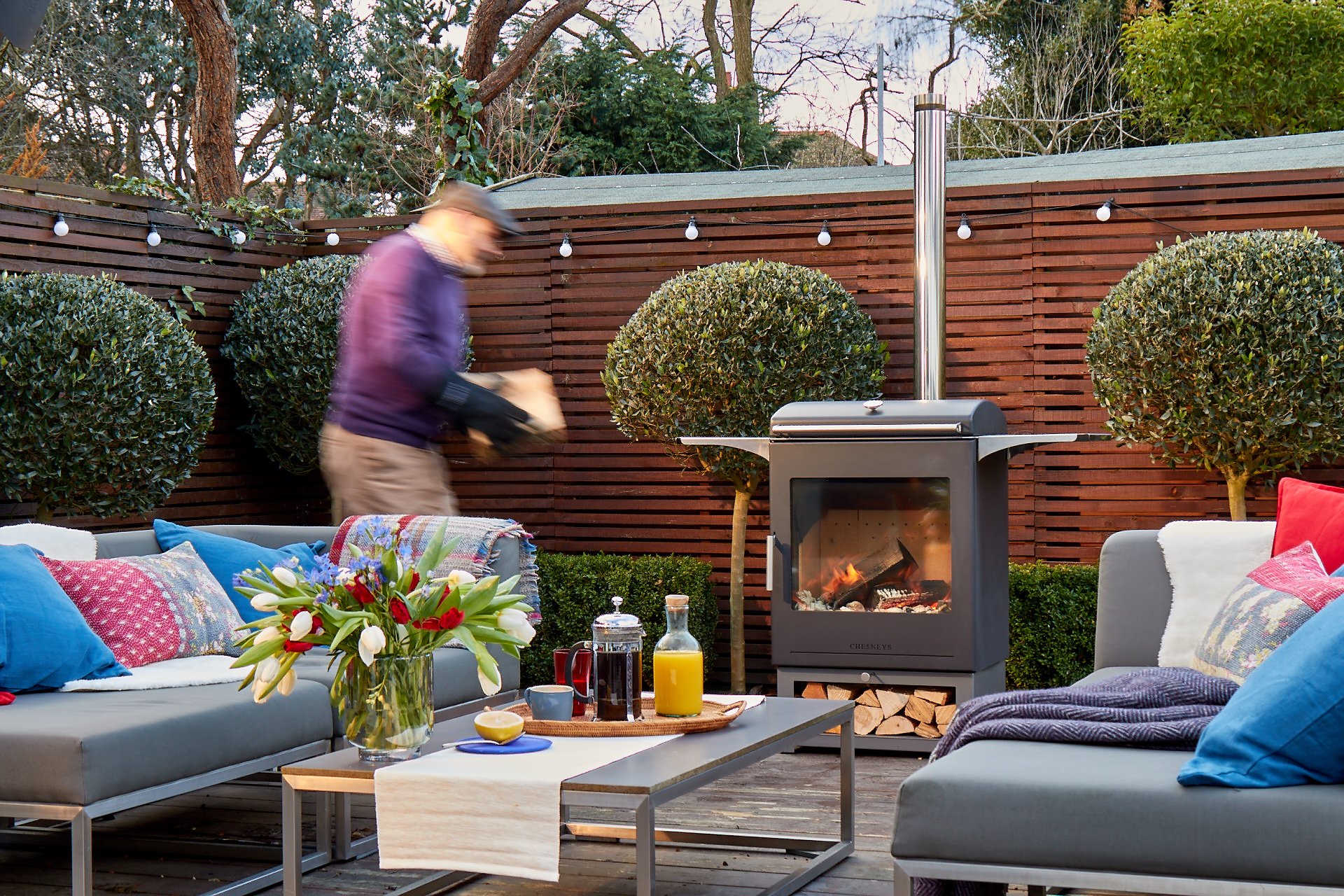 Gather guests around the perfect centrepiece
With any outdoor experience, ensuring that there is a central hub around which guests can gather and socialise is the key to creating the perfect atmosphere. As bellies begin to rumble and an evening chill creeps in, our HEAT heater barbecues provide the perfect gathering spot. Perfectly designed to help you get the most out of your garden, the multifunctional HEAT appliances provide the ideal eating and heating experience. With the ability to produce perfectly-cooked barbecue staples with the ease, you'll have guests gathered around to taste your seasonal treats. And once the evening cools and the last sausage has been grilled, HEAT will help carry the party continue into the night; warming your guests with the ambient heat of a wood burning stove. Opting for a welcome mix of sleek design and multi-functionality will really set the tone for the evening — gathering your guests around to swap stories and begin to make lasting memories.
With barbecue season just around the corner, it's best to begin preparing early so that you can enjoy your hosting experience stress-free. Get ahead of the curve, this season and discover our full range of HEAT appliances, or visit your local stockist to pick out the perfect accompaniment to your outdoor parties.

Back to Outdoor Living News