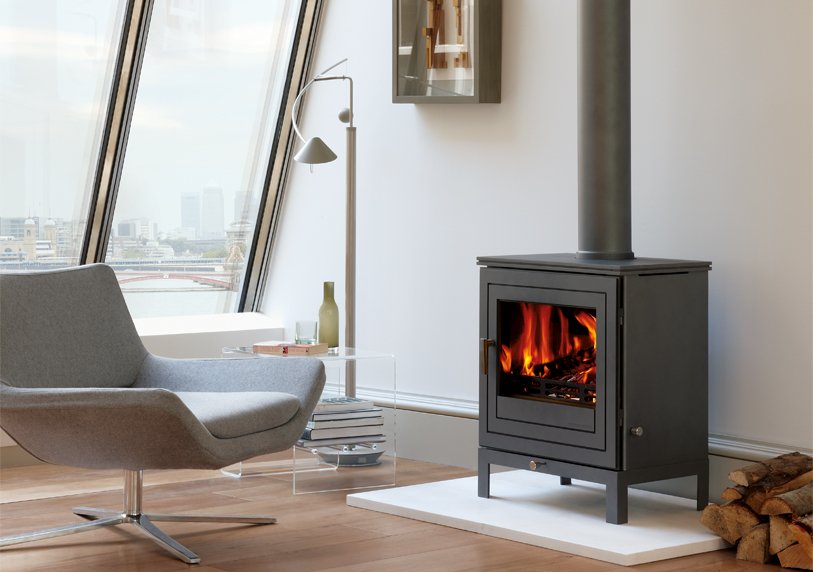 Multi-Fuel Stoves: How To Design A Contemporary Space
Designing a contemporary living space has its challenges; striking the balance between cool modernity and traditional warmth often rests upon certain standout characteristics. This could be a piece of modern art above a heritage fireplace or stove, for example — a design contrast that works.
At Chesneys, our range of stoves is designed to suit any living space; living room or kitchen. As such, we wanted to outline an interior design approach that will help you achieve a contemporary aesthetic, and why a multi-fuel stove might be worth your attention.
WHAT DOES A CONTEMPORARY INTERIOR LOOK LIKE?
Designing a contemporary living space is all about taking designs and features from past and present which resonate with you, then bringing them together in a way that fits the zeitgeist.
We can see this at play in the Danish lifestyle concept of hygge, for instance. In a hygge style home, you'll tend to find features evoking disparate points in time — from patterned blankets and wood-burning stoves to vinyl record collections and calming contemporary artworks. Yet, each can work together to create a sense of comfort and cosiness.
Hygge is a wonderful concept that many people are adopting, as well as its Swedish counterpart lagom, but there's no need for your living space to stick to a single design philosophy. An equally valid approach is pick up on a variety of trends that catch your eye. We're loving terrazzo tiling, statement ceilings and industrial materials, for example. Mixing trends together to suit your style and interests is what contemporary design is all about.
Whichever approach you take, we'd recommend setting up a Pinterest board to collect inspiring images. Alternatively, you can find more information on our take on hygge and lagom right here — they both suit wood burning stoves fantastically well.
CLASSIC VS. CONTEMPORARY
It's tempting to think of classic and contemporary as opposites, but as the emergence of hygge and lagom shows, fresh design trends can celebrate rustic styles every bit as much as they embrace the new.
In our view, interweaving the past with the present is vital to a mature, liveable, contemporary interior design. We've placed this idea at the heart of our work as stove manufacturers, combining design features that have graced stoves for decades with the clean, restrained interior design principles that have emerged in the last century.
Some interiors demand a greater emphasis on contemporary or classic design than others, and we strive to reflect this in the diverse array of styles that make up our range of multi-fuel stoves, from the strikingly contemporary Shoreditch series and Milan series, to the mid-century modern infused Alpine 6 series and the more traditional designs of the Shipton and Belgravia series.
You may be thinking, why multi-fuel? Why not pair contemporary design with gas stoves? Or wood burning? Well, they represent a combination of functions: you can burn other approved materials other than just dry, seasoned wood. This diverse usage plays into our interpretation of contemporary design — the mixing of trends, the old and the new, the whatever-it-is-you-want-it-to-be.
A stove, of course, is just one feature if your living space —