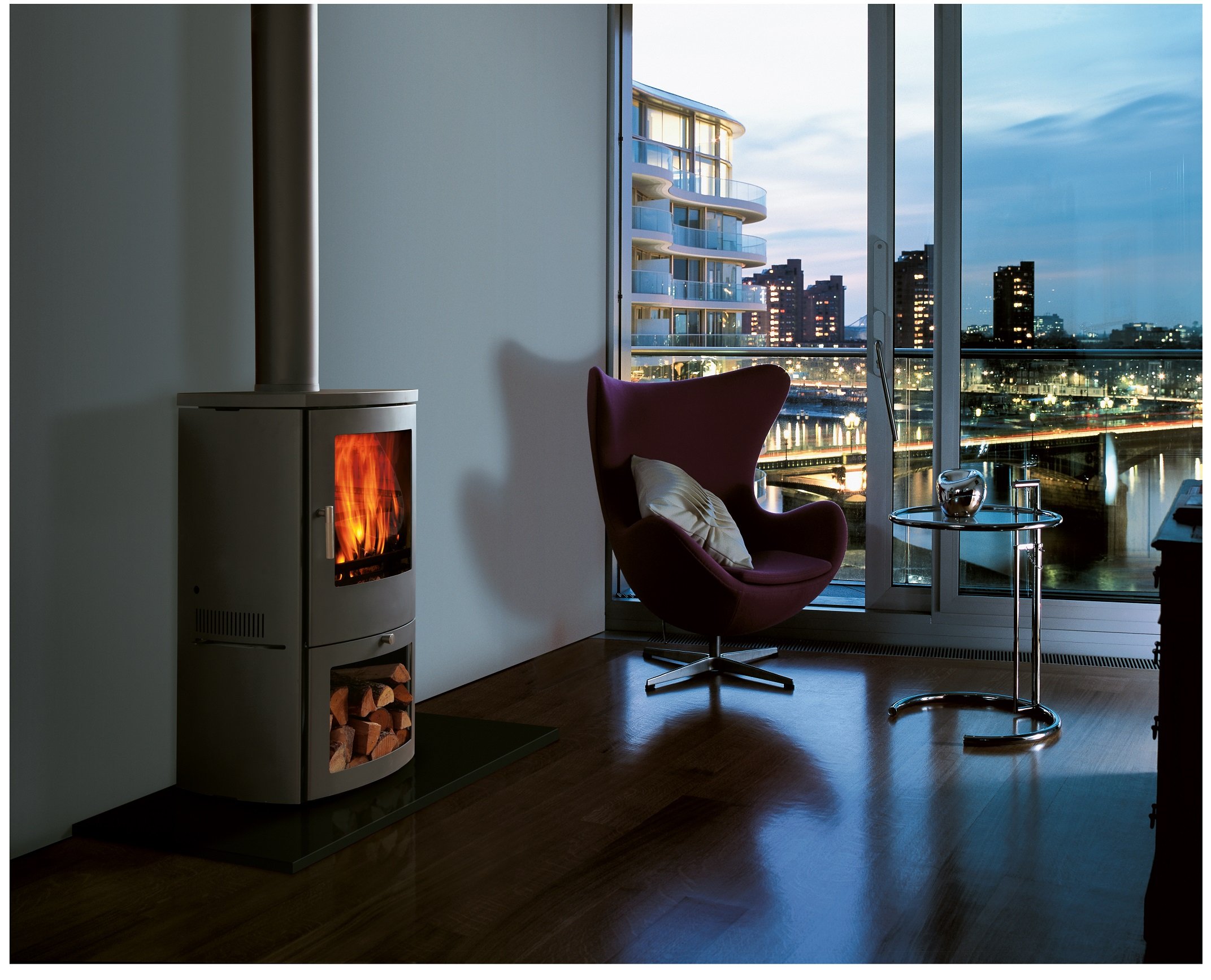 Perfect your Scandi living room with a wood burning stove
Scandinavian living fully embraces cosiness and sustainability — so what better way to achieve these in your interior than with a Chesneys wood burning stove. Selecting the right stove can help to harmonise your Nordic decor and be the finishing touch that perfects your Scandi living room. To help finalise your room design, in this article we'll impart our expertise on how to style and furnish your Scandinavian interior with a wood-burning stove at its heart.
Scandinavian design essentials
Scandinavian style is characterised by its clean lines, uncluttered aesthetic, neutral walls, and natural accents. Often, Scandinavian interior design is grounded in nature, with a heavy focus on organic materials such as pine and blonde-wood furniture, unbleached cotton linens and pillows. With such an emphasis upon natural design, it's only fitting that nature should heat your room, too. What better to introduce warmth and nature into your home, than through the timeless method of burning wood?

Discover more Nordic design inspiration in our guide.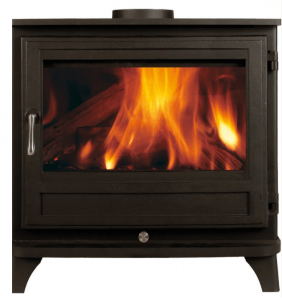 The Scandi art of subtle placement 
While many other styles of design may opt to use a wood burning stove as a feature fireplace by framing it with a statement fire surround, Scandinavian style opts for a more subtle approach. Its minimal aesthetic means that wood-burning stoves are often placed in the corner of a room with little to no surround, as opposed to prominently highlighted front and centre. To embrace the Scandi art of subtle simplicity, the Salisbury 12 Series is a stylish, yet sleek stove option.

Create a cosy, 'Hygge' atmosphere
With the fast pace and convenience of modern life, the art of slowing down is a concept that is lost on many. However, those that embrace Hygge — a Danish concept that embodies the cosiness and contentment that comes from enjoying the small joys of life— remedy this. By incorporating a wood burning stove, such as the Milan 4 Series, within your Scandinavian living room, you create the ideal atmosphere to slow down and enjoy the moment. The perfect haven for relaxation, a place to enjoy intimate conversations over wine, or a cosy nook to read by under the warmth of a crackling fire.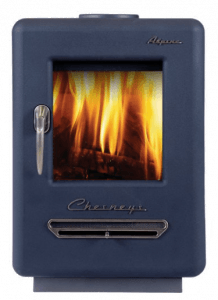 Opt for both function and form
The Swedish art of 'Lagom' focuses on balance, with an aim to find "just the right amount". When it comes to Scandinavian interior design, this translates to stylish, yet functional design, incorporating pieces into your interior only if you need them or love them. A wood burning stove such as the Alpine 4 Series is an ideal way to embrace both function and form — keeping your living room warm during those chilly winter months, while introducing a chalet chic aesthetic.

Welcome in natural light

Scandinavian room design often plays with natural light — a commodity in Nordic countries — by embracing furnishings and walls in light, muted tones and allowing light to shine in unobstructed. However, on days when outside light is scarce, illuminate your interiors with firelight. Candles are the hallmark of Hygge style and can be held in sleek, brass candleholders as an elegant detail. But nothing beats the atmospheric glow of a natural wood fire. Watch the relaxing flicker of flames through the glass window of your wood-burning stove, and allow the warm glow to fill your entire living room.
Embrace eco-conscious living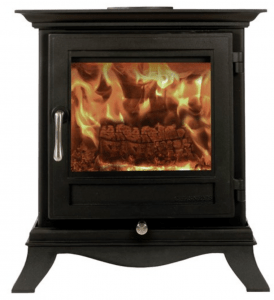 Embracing Hygge and Lagom isn't just about cosiness and contentment — they also represent lifestyles geared towards sustainability. A Chesneys stove is the perfect way to achieve this. Our collection of wood burning stoves are designed to be as efficient as possible, using clean-burn and air-wash technology to substantially reduce emissions. A selection of our stoves, such as the Beaumont 5WS Series, exceed Ecodesign 2022 regulations, creating the perfect balance of style and sustainability.
The beauty and efficiency of a wood burning stove are enough to create a Scandi living room design you'll enjoy for years to come. Simply browse our full range of wood burning stoves, or visit your nearest stockist to find the perfect one for your interior. Looking for more interior design inspiration? Visit our blog for more expertise and advice.